Name of Whippet, Location: Lily is a sweet senior girl in Alaska
Location Category: Alaska
Name of foster volunteer: Lily
Email: fastdogs@gci.net     Phone: 9072315557
Address: 6039 Prosperity Dr
Lily is looking for a forever home; she's a super sweet & happy girl. In the last two months, she has been in at least 5 locations short-term. Every time, she has adjusted within a day or two. This Whippet is resilient!
Her foster homes have all had dogs of various sizes who she got along with fine.
Her history is a bit of a mystery. No chip when she was surrendered & original owner has lost touch. Vet estimates Lily is a healthy 9. She is spayed and just had her dental. Lily weighs 28 lbs and could stand to lose 2-3 of them.
She's most interested in human companionship & prefers cuddling under a blanket. Lily will work for food and treats! Highly food motivated.
Prefers not to be crated and does fine in the house free. Good house manners. Rides in cars well (she took a six hour road trip a few weeks ago!). Happy to go for walkies any time, share your ice cream or watch a movie together.
This adoption will be through WRAP. Application & fee applies.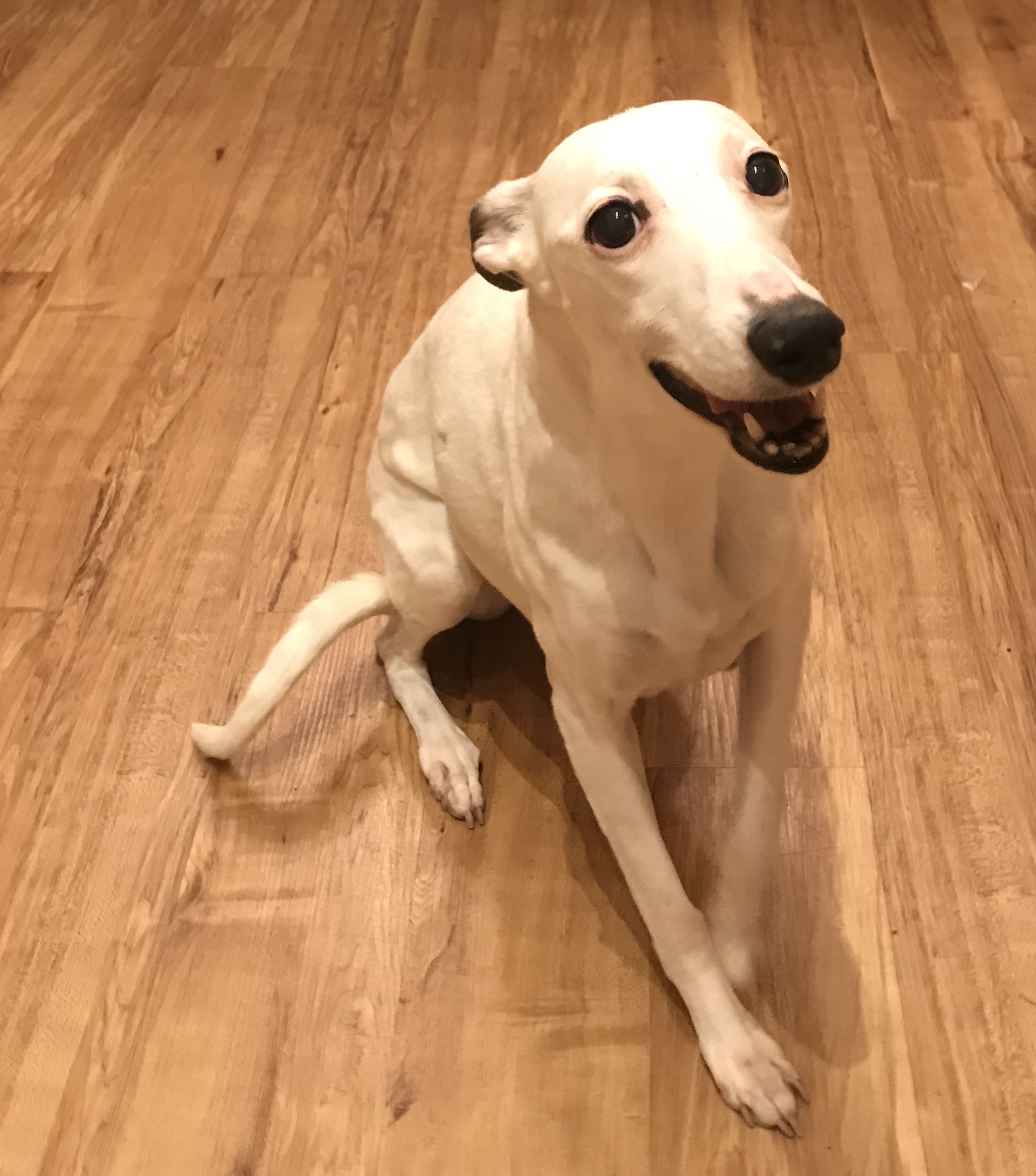 Please submit an application if you are interested in this dog or others currently available for adoption. We will keep your application on file for six months.
WRAP does not ship dogs and prefers to place Whippets in homes within a reasonable driving distance from the foster home. If the WRAP volunteer fostering a dog does not live in your state you may contact them at the email address shown above to inquire.