Name of Whippet, Location: Adopted: Finn, 9 yr old male in Douglas MA
Location Category: Now Adopted
Name of foster volunteer: Jean Riganati
Email: JRiganati@charter.net     Phone: 508-476-2877
Address:
UPDATE ABOUT FINN:
After spending time in the foster home they have found that Finn is OK with other whippets and greyhounds as long as they're properly introduced.
Finn, 9 year old, neutered male in Massachusetts. Finn has come into rescue through no fault of his own. His family has had a lot of changes, which left Finn home alone a lot, so Finn is looking for his forever home, in his senior years. His forever home will be with someone who is home most of the day, someone who has sighthound experience and also lives within 2 hours driving distance of Douglas, MA. A fenced in yard is a must for Finn.
He is is fine with other whippets and/or greyhounds, as long as they are properly introduced. Finn is a velcro dog and does not like being left alone, however, he does settle as long as he's not alone for very long. Finn is good in a crate and knows that outside is where he does his business. If you would like give Finn all the love and attention he deserves as his final forever home, please fill out an application. Jean Riganati – 508-476-2877 or 508-259-1124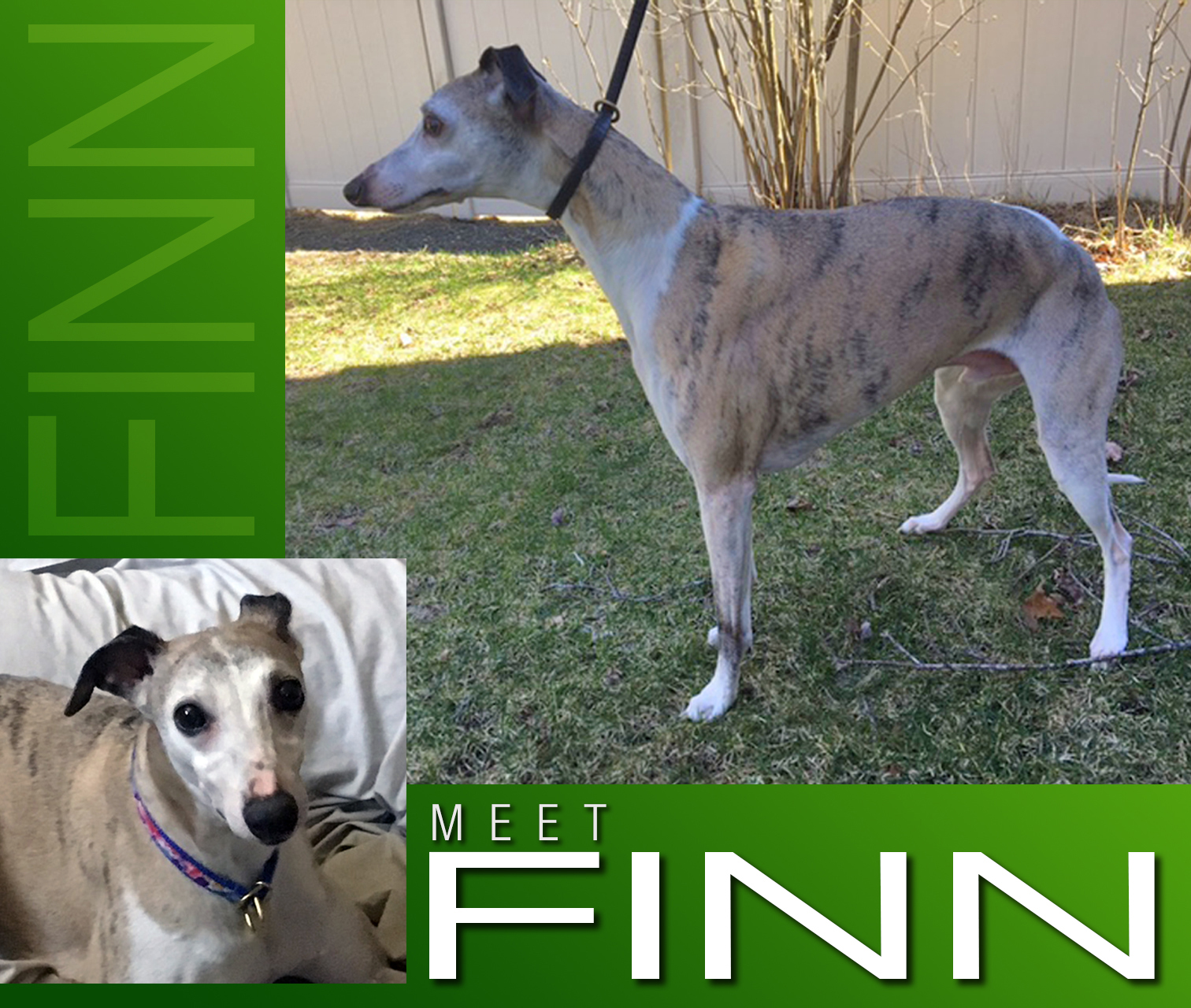 An adoption application is REQUIRED to be submitted before you contact a WRAP foster volunteer about this rescue or others currently available for adoption. Please submit an application. WRAP volunteers may respond to applicants and will make final decisions on adoptions. We will keep your application on file for six months.
WRAP does not ship dogs and prefers to place Whippets in homes within a reasonable driving distance from the foster home. If the WRAP volunteer fostering a dog does not live in your state you may contact them at the email address shown above to inquire after you have submitted an adoption application.