Name of Whippet, Location: Adopted: Rink, male whippet in Broomall, PA
Location Category: Now Adopted
Name of foster volunteer: Janet Curtiss
Email: whippetastic@gmail.com     Phone:
Address:
Meet Rink. He is an 11 year old gentleman living in PA outside Philadelphia. He up to date on vaccines, heart worm negative and just had a dental to remove 13 teeth. Rink is in a foster home because his owner died suddenly and he had nowhere else to go. He is such a sweet dog with a very waggy tail and gives little kisses. He loves people especially men and likes to have them around but he gets upset and howls when left alone. For this reason a home that has someone home more than not AND another dog would be the best fit for this senior.
Rink loves to eat, but is not putting on weight so he is a bit thin. He has learned to use a dog door and walks really well on a leash. He sometimes sleeps on the bed with his fosters, too.
Please consider Rink if you have an extra dog bed that needs to be filled.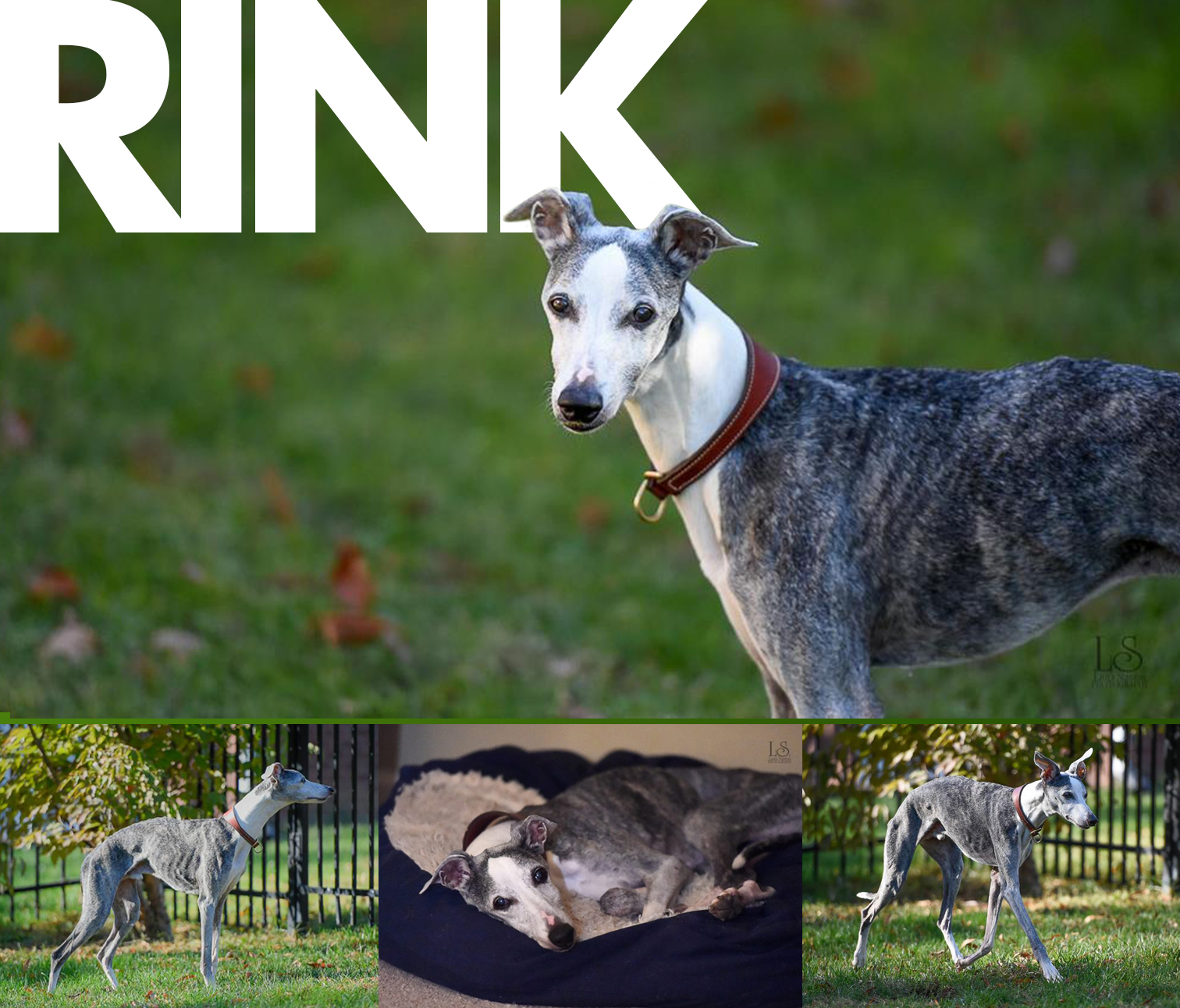 An adoption application is REQUIRED to be submitted before you contact a WRAP foster volunteer about this rescue or others currently available for adoption. Please submit an application. WRAP volunteers may respond to applicants and will make final decisions on adoptions. We will keep your application on file for six months.
WRAP does not ship dogs and prefers to place Whippets in homes within a reasonable driving distance from the foster home. If the WRAP volunteer fostering a dog does not live in your state you may contact them at the email address shown above to inquire after you have submitted an adoption application.