Name of Whippet, Location: Adopted: Tanner, 10 month old male, San Antonio TX
Location Category: Now Adopted
Name of foster volunteer: Tanner
Email: copperstar@satx.rr.com     Phone: +12107220850
Address: san antonio tx
Meet Tanner. He is a 10 month old male who came in with a broken leg. He is totally healed now and released by the vet to run and play. He has no restrictions now that he is healed. Tanner is super sweet and loves to cuddle and go for long walks. He gets along very well with other dogs and people. If you are in Texas and might want to adopt Tanner please send me our application. Until I have your app. I can't really help you so please do that first.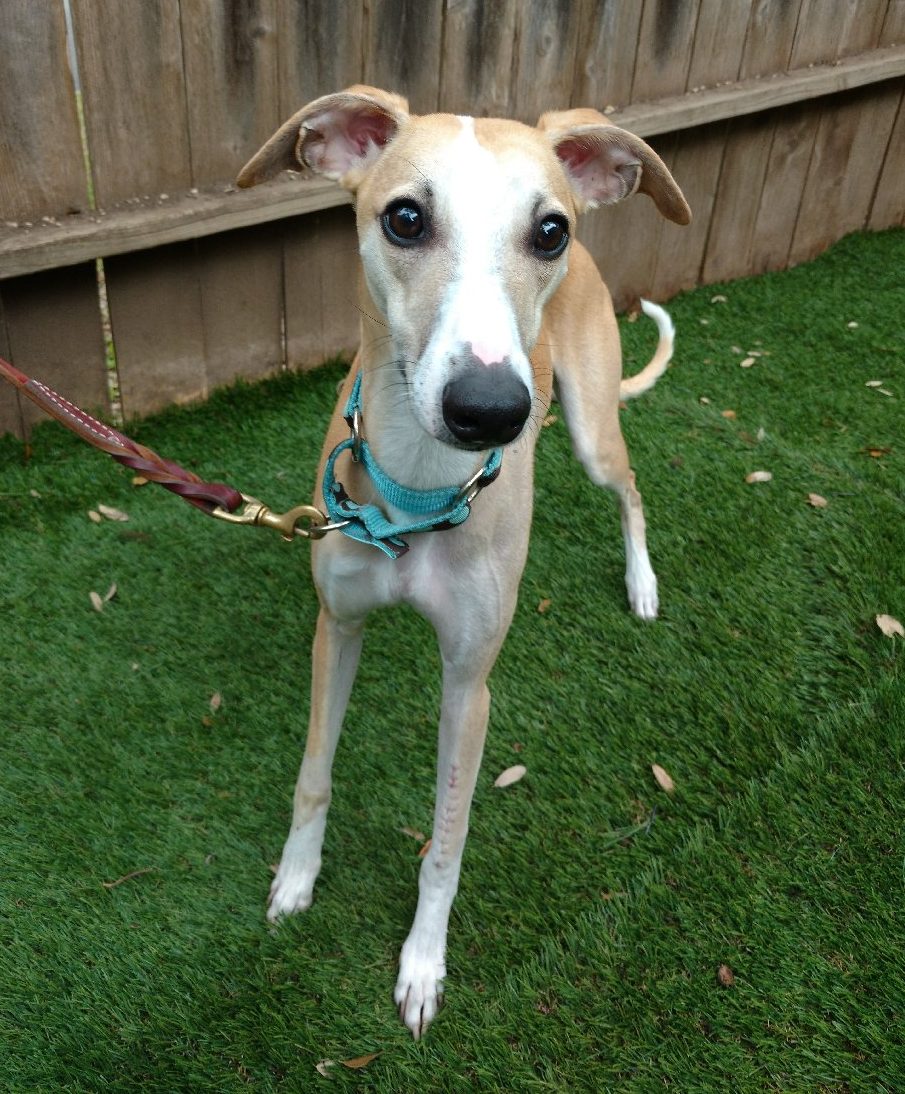 An adoption application is REQUIRED to be submitted before you contact a WRAP foster volunteer about this rescue or others currently available for adoption. Please submit an application. WRAP volunteers may respond to applicants and will make final decisions on adoptions. We will keep your application on file for six months.
WRAP does not ship dogs and prefers to place Whippets in homes within a reasonable driving distance from the foster home. If the WRAP volunteer fostering a dog does not live in your state you may contact them at the email address shown above to inquire after you have submitted an adoption application.