Name of Whippet, Location: Nibin – Male Minnesota Adoption Pending
Location Category: Minnesota
Name of foster volunteer: Kai Baird
Email: twofasthounds@gmail.com     Phone: 9526881862
Address: Mound, MN
Nibin is a rambunctious 3 year old male.
He is very sweet and wants nothing more than to be as close to you as he can. He likes to play and has lots of energy.
He can be a bully with other dogs, and would need a home where either he is the only pet, or there are no other pets his size or smaller than him. He has not been cat tested, but probably wouldn't do well with a cat sibling.
He would love nothing more than some kids to romp with! He needs some basic training, but will be a great companion.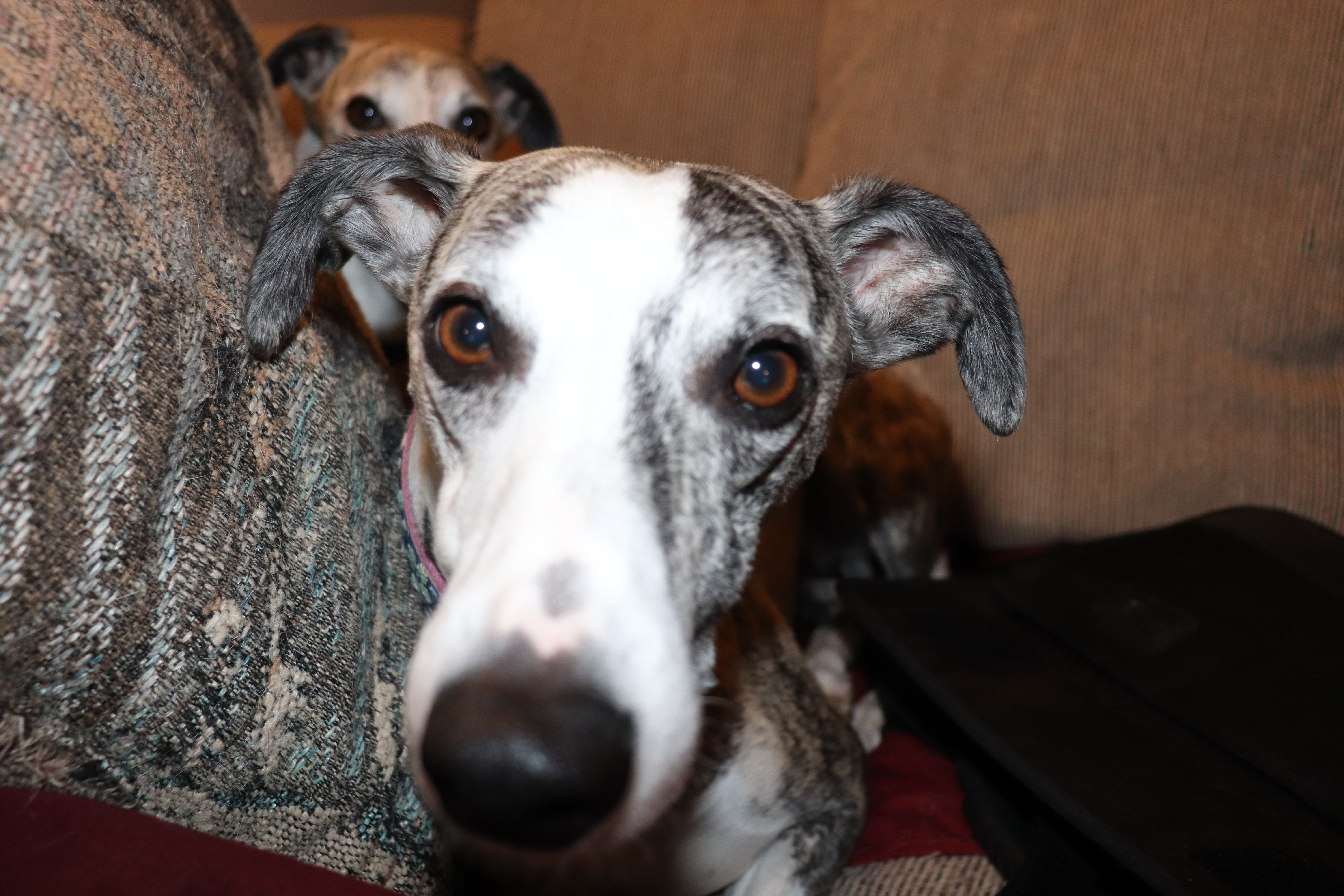 Please submit an application if you are interested in this dog or others currently available for adoption. We will keep your application on file for six months.
WRAP does not ship dogs and prefers to place Whippets in homes within a reasonable driving distance from the foster home. If the WRAP volunteer fostering a dog does not live in your state you may contact them at the email address shown above to inquire.