Name of Whippet, Location: ADOPTED: Brennan & Branwen, 9 yrs old male and female littermates in Tucson AZ
Location Category: Now Adopted
Name of foster volunteer: Barbara Barnes
Email: whippets@theriver.com     Phone:
Address:
Brennan and Branwen will be staying in AZ.
Brennan and Branwen are 9 year old siblings, who are a total delight. They are kind, sweet, loving. Know sit, are very affectionate , totally housebroken and dog door trained. They are living with other dogs, and are very respectful of their place in the pack, no aggression or feeding issues, either. Mind very well, and good listeners. There is nothing, really, that I don't like about these two. Since they have been together their entire lives, I am placing them together. For their retirement, I wish for them some mild weather, some green grass, some loving home that will dote on them and appreciate their many wonderful qualities. Brennan has a high prey drive and will not do well with cats. He is an enthusiastic chaser of toys, however, and will love a game of throw it, and I'll not bring it back! They will happily sleep quietly on your bed, but don't like being under the covers, just on top. Good in the car, crate trained but it is not needed with them. They are delighted to greet you on your return but do not do anything destructive while you are gone. Love going on a walk but need a bit more practice in that area, just a bit of crossing over. They sit for treats, know leave it, get off the couch, get on the couch, just very obedient of any directions.
As with all WRAP rescues, they are up to date on shots, altered, and have been thoroughly vet checked and microchipped. If you are interested in meeting them, go to whippet-rescue.org and fill out the application, and mention one of them by name.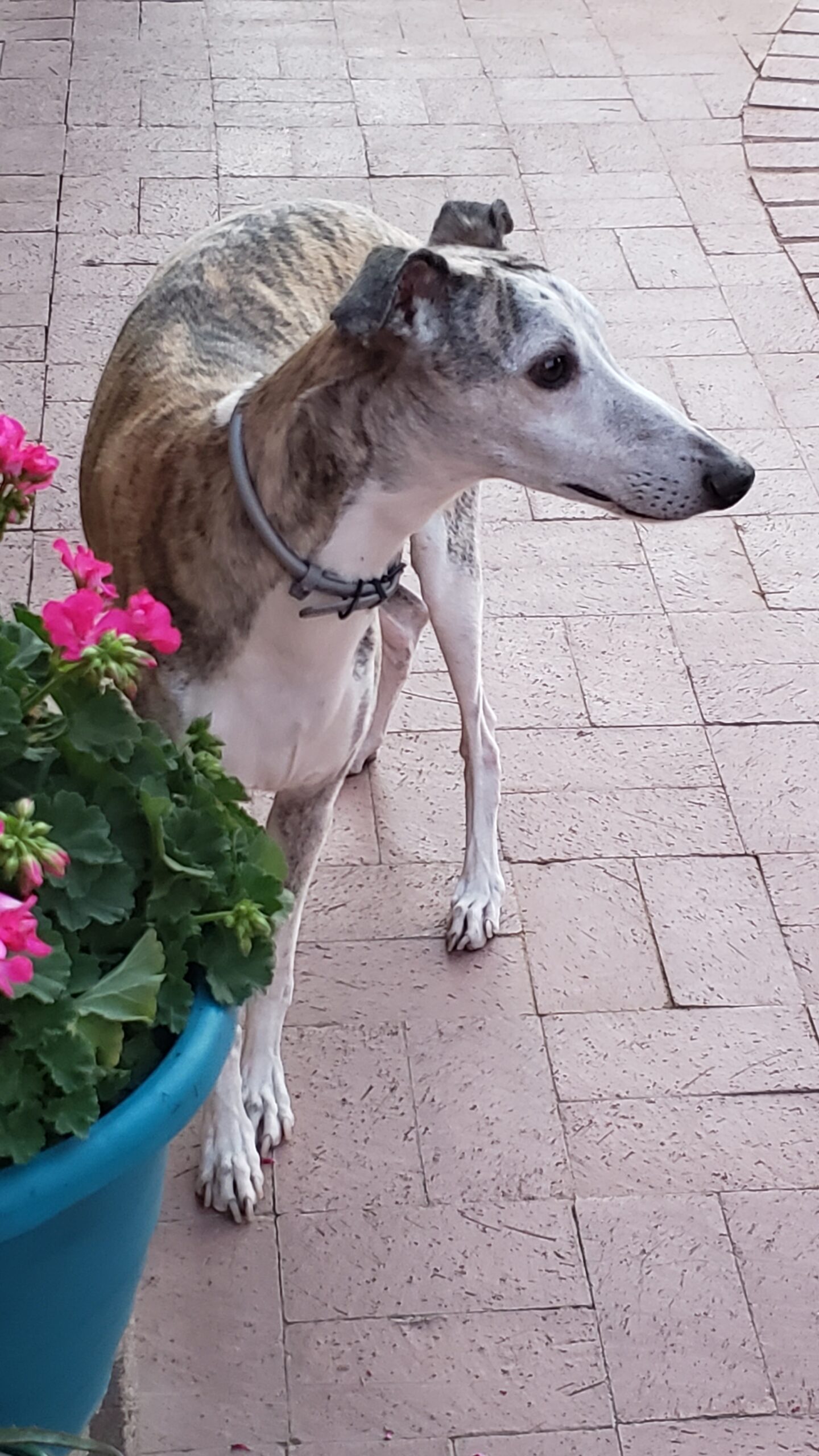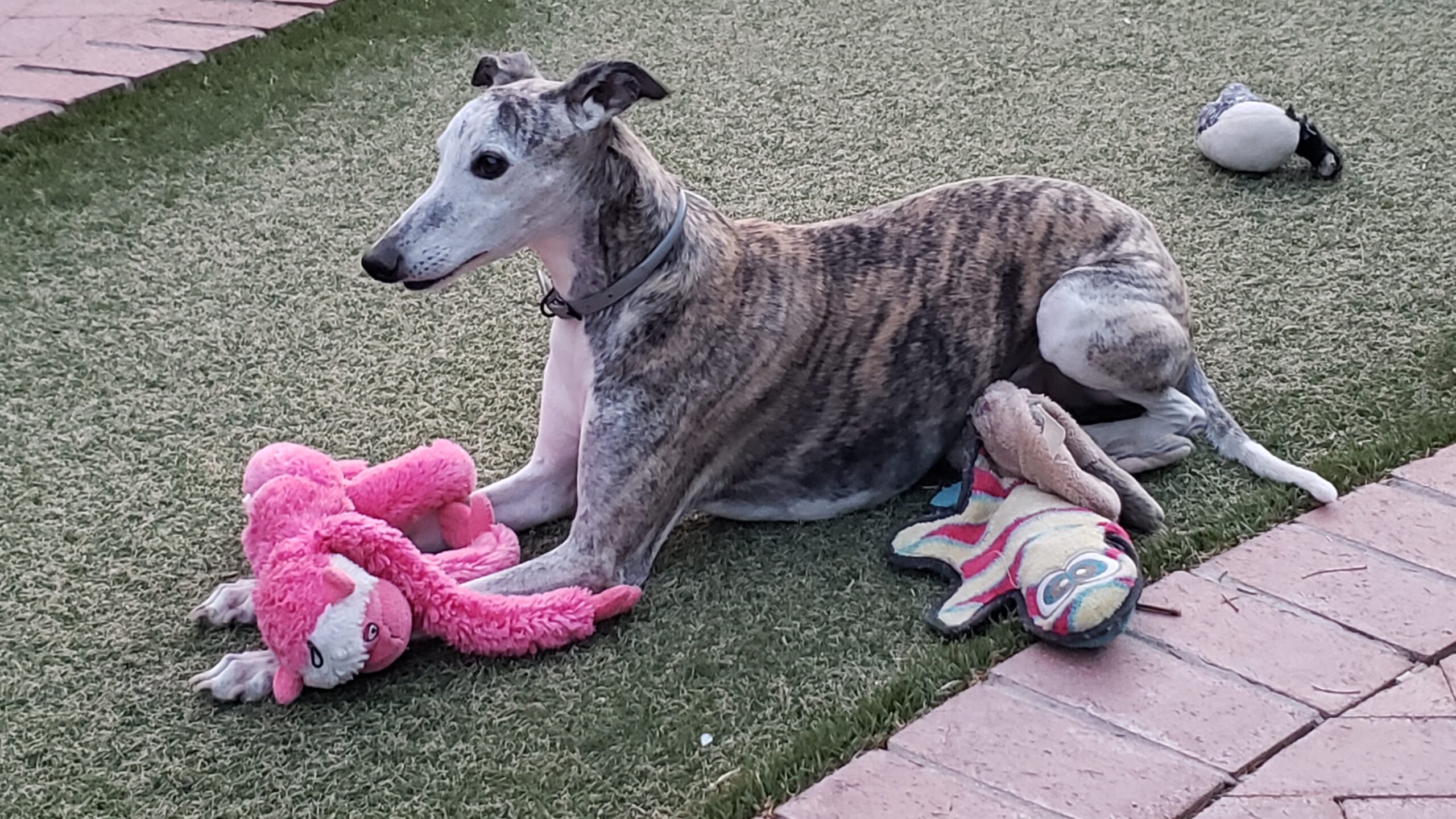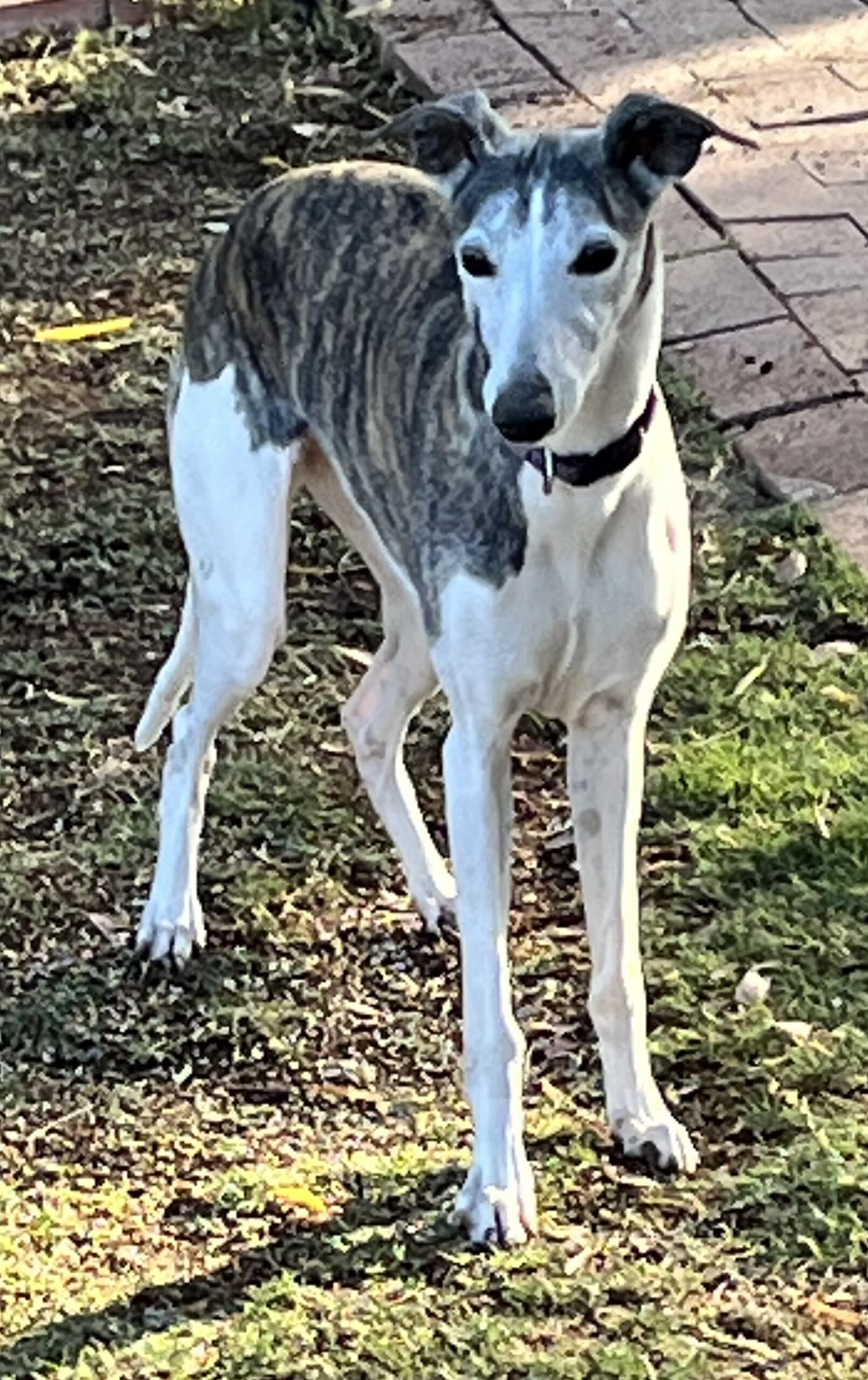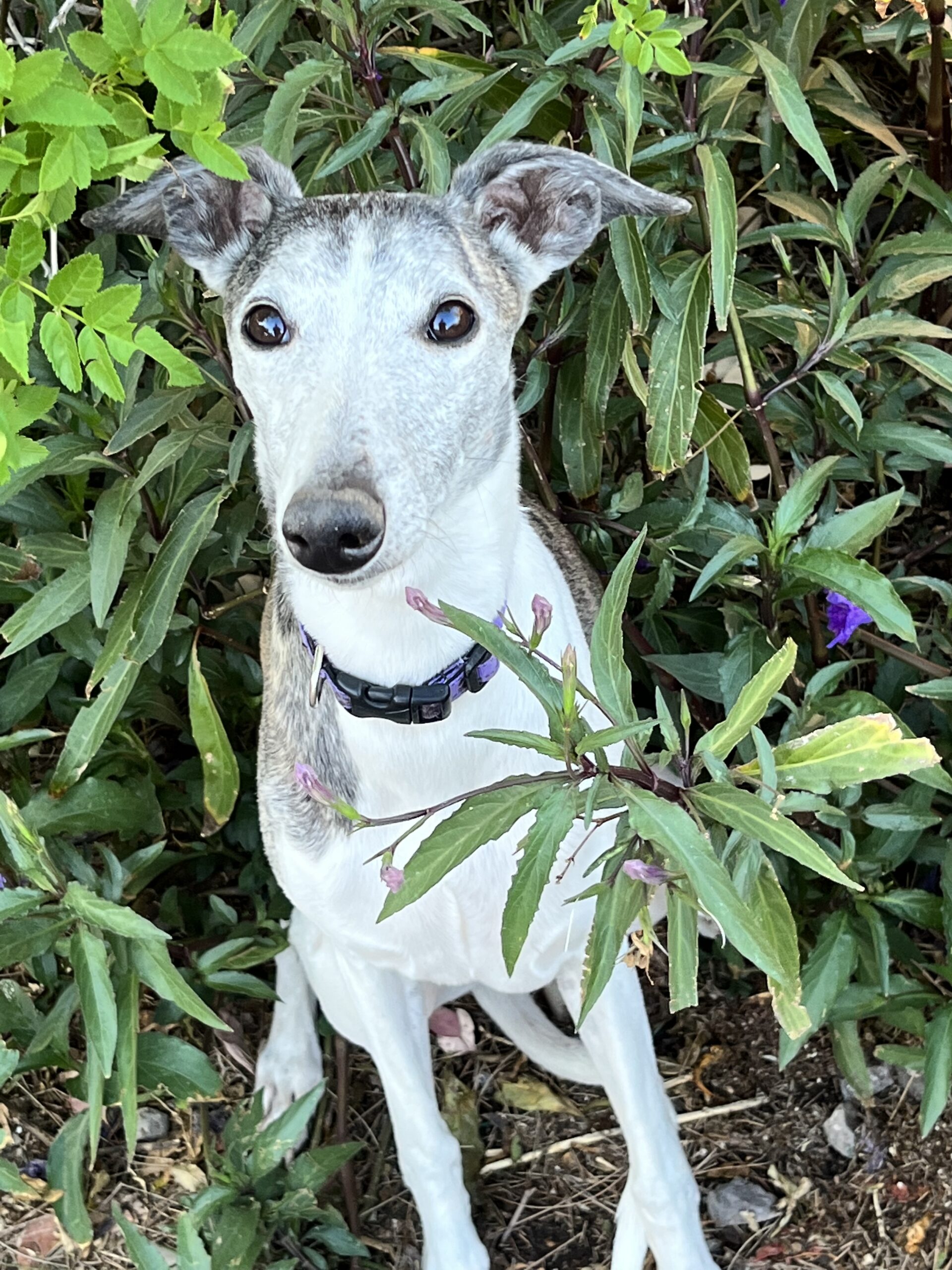 An adoption application is REQUIRED to be submitted before you contact a WRAP foster volunteer about this rescue or others currently available for adoption. Please submit an application. WRAP volunteers may respond to applicants and will make final decisions on adoptions. We will keep your application on file for six months.
WRAP does not ship dogs and prefers to place Whippets in homes within a reasonable driving distance from the foster home. If the WRAP volunteer fostering a dog does not live in your state you may contact them at the email address shown above to inquire after you have submitted an adoption application.