Name of Whippet, Location: ADOPTED: Ra, 2 year old male
Location Category: Now Adopted
Name of foster volunteer: Liz Campbell
Email: zookeepin@aol.com     Phone:
Address: Salt Lake City, Utah
ADOPTION PENDING- Whippets name is – Ra (Like the Egyptian sun god)
Ra is a handsome 2 year old brindle male. He will be an active boy who loves to run and play and needs good exercise. Ra does well with other dogs or whippets and would love a confidant dog friend to pal around with. He is a snuggler and wants to be near his family on the couch and bed. This boy requires LOTS and LOTS of attention. He is a bit of an attention hog. He walks well on the leash.
Required for Ra's adoption
– 6' fenced yard (no apartments!)
– Owner that works from home or is left alone no longer then 3-4 hrs
– Dog door preferred but can be left in a sectioned off area of the house while owner is away.
– No DOG CRATE! Does terrible crated. This also needs to be a consideration of you leaving town. You will need a dog sitter or family friend to watch him.
– Active home with children 10+ years of age. Young children make him too nervous and he runs away.
– Ra is SCARED of cats!!! A home with no cats or gentle cats that ignore dogs is needed.
– Ra does have some low-level anxiety that needs to be worked with. Needs a gentle trainer that is patient that can introduce him to things that make him anxious.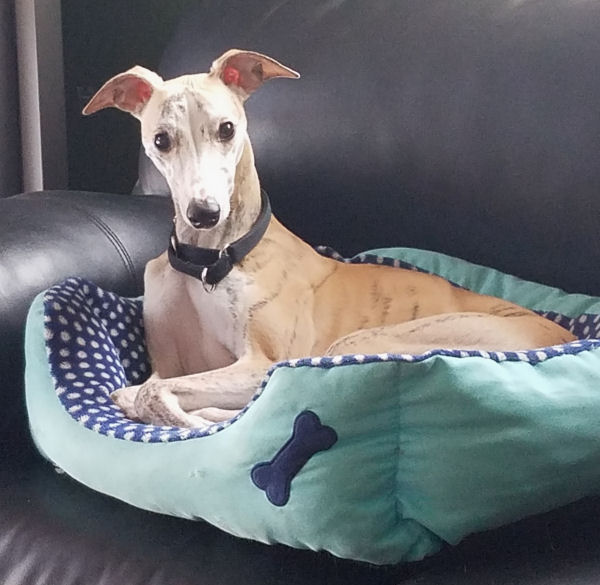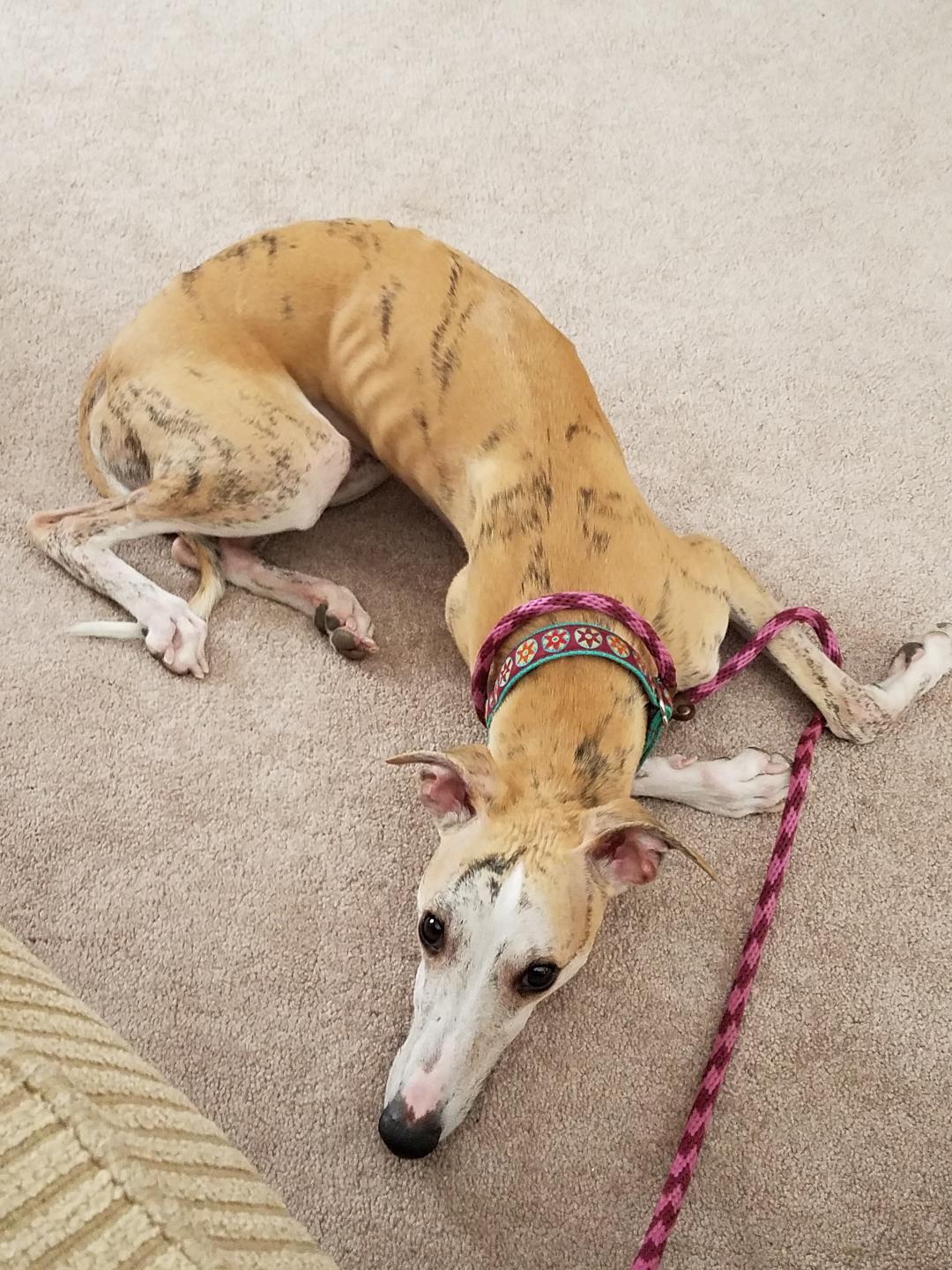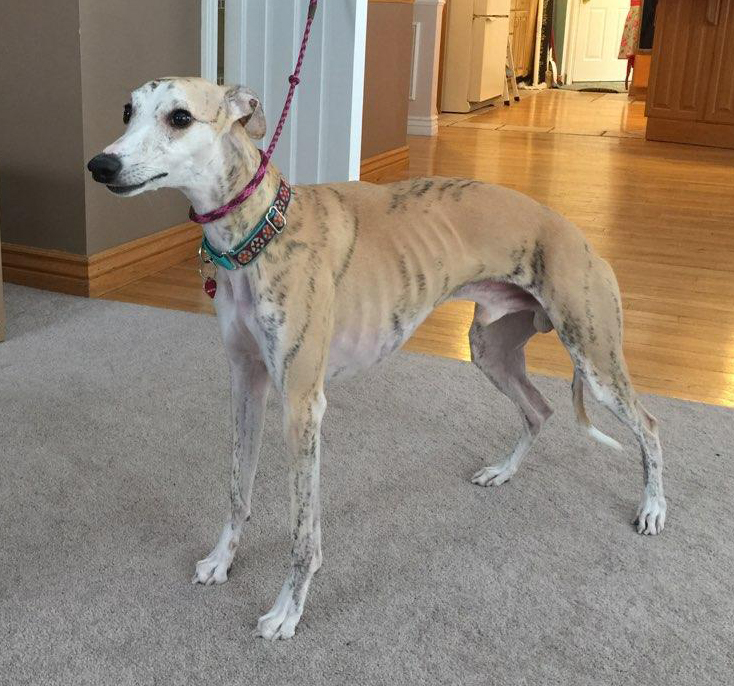 An adoption application is REQUIRED to be submitted before you contact a WRAP foster volunteer about this rescue or others currently available for adoption. Please submit an application. WRAP volunteers may respond to applicants and will make final decisions on adoptions. We will keep your application on file for six months.
WRAP does not ship dogs and prefers to place Whippets in homes within a reasonable driving distance from the foster home. If the WRAP volunteer fostering a dog does not live in your state you may contact them at the email address shown above to inquire after you have submitted an adoption application.