Name of Whippet, Location: Adopted: Bubbles, 1 year old male, North Carolina
Location Category: Now Adopted
Name of foster volunteer: Emily Carabello
Email: moonbeamwhippets@yahoo.com     Phone: 910-581-2468
Address: Richlands, North Carolina
Bubbles is just over a year old and ready to find his new family. Bubbles adores children and has gotten along well with our pack including a small dog. He loves to run and play out doors and settles will when in the house. He is familiar with a dog door and a kennel.
Bubbles loves to cuddle and is affectionate with everyone he meets. He sleeps both in the bed or on his own bed just fine. He knows basic commands such as sit down and kennel.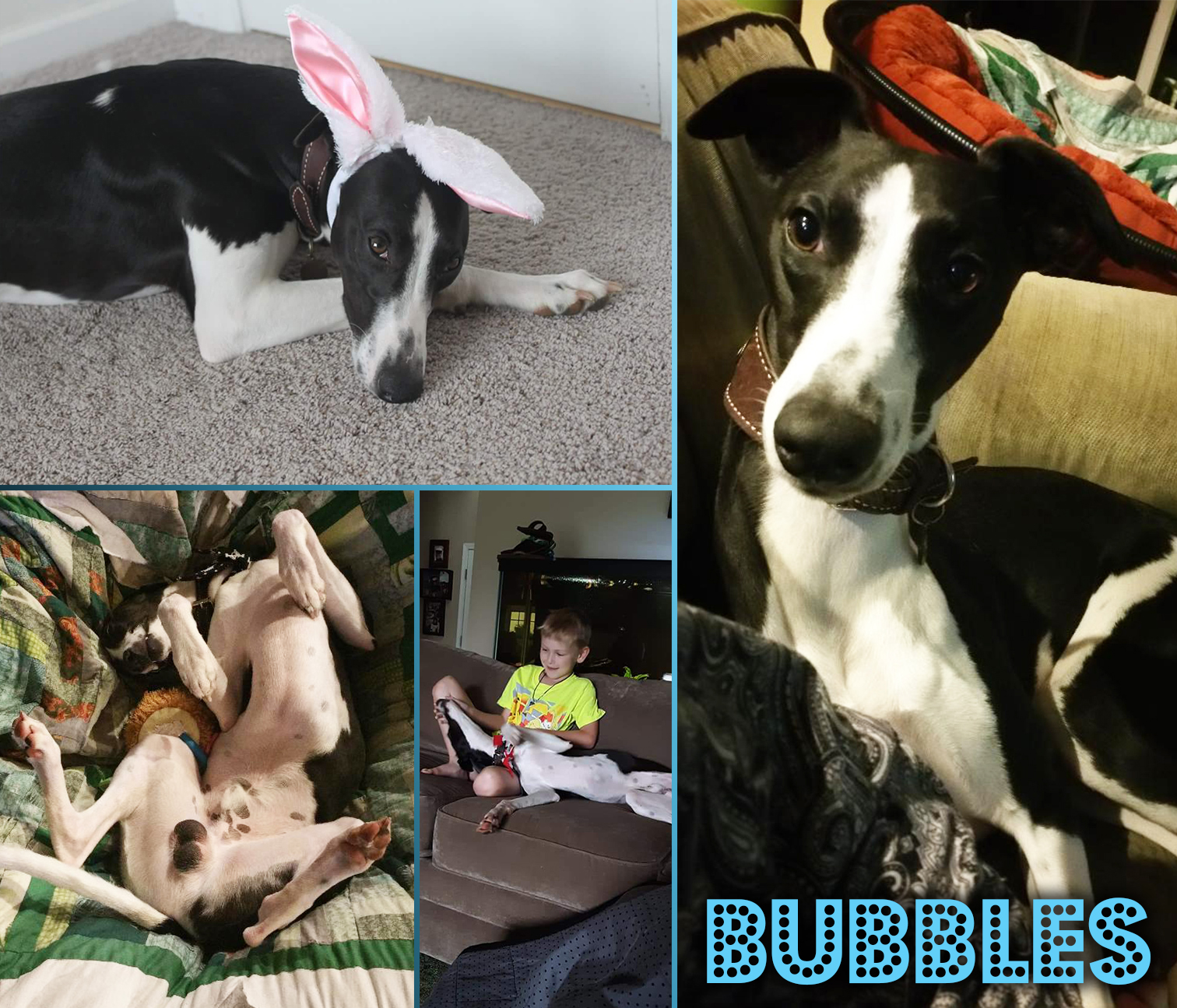 An adoption application is REQUIRED to be submitted before you contact a WRAP foster volunteer about this rescue or others currently available for adoption. Please submit an application. WRAP volunteers may respond to applicants and will make final decisions on adoptions. We will keep your application on file for six months.
WRAP does not ship dogs and prefers to place Whippets in homes within a reasonable driving distance from the foster home. If the WRAP volunteer fostering a dog does not live in your state you may contact them at the email address shown above to inquire after you have submitted an adoption application.