Name of Whippet, Location: ADOPTED: Anya (7yr F) and Oliver (9yr old M), Salem Oregon
Location Category: Now Adopted
Name of foster volunteer: GIN MATHES
Email: ginmathes@hotmail.com     Phone:
Address:
What is better than a whippet? TWO WHIPPETS!! We are a dynamic duo. . Hi, we are Oliver and Anya looking for a furever home together as we are a BONDED PAIR. Our history is a little complicated. Our original owner is in the military and became stationed overseas. We could not go because we only speak Whippet and did not have passports. A kind family member has been looking after us, but do to a serious illness we have to find a new home. We have put on a few too many extra pounds, but have been slowing getting it off thanks to our fabulous foster mom. We know sit, stay, heel and walk well on the leash. Anya really likes her cozy cave and loves to nap in it. Oliver knows how to shake. We both like looking out the window and saying "hi" to passerby . It seems we are not too fond of cats, so living with one is a bad idea. We need a family committed to getting us back into shape and loving us as a matched set.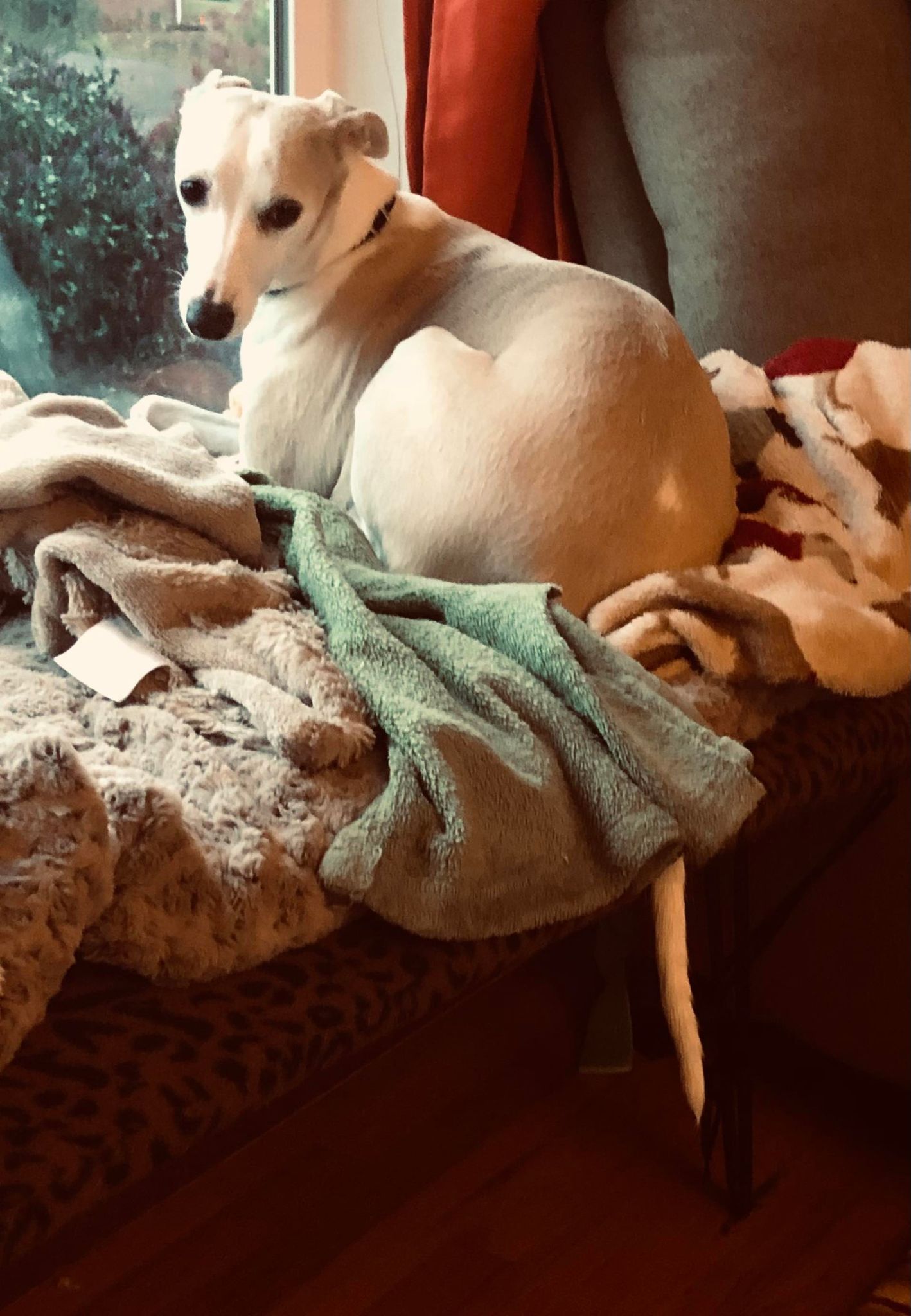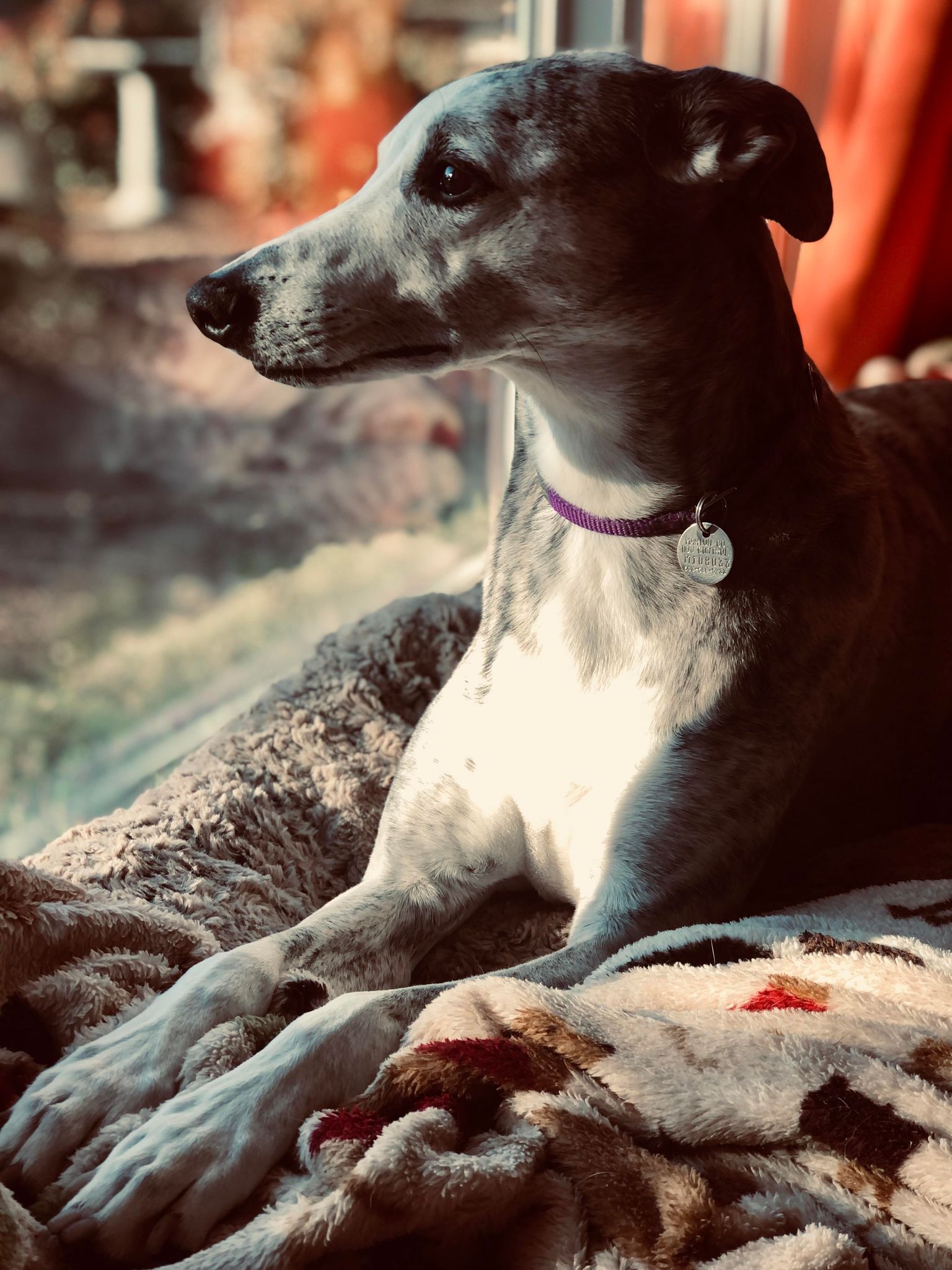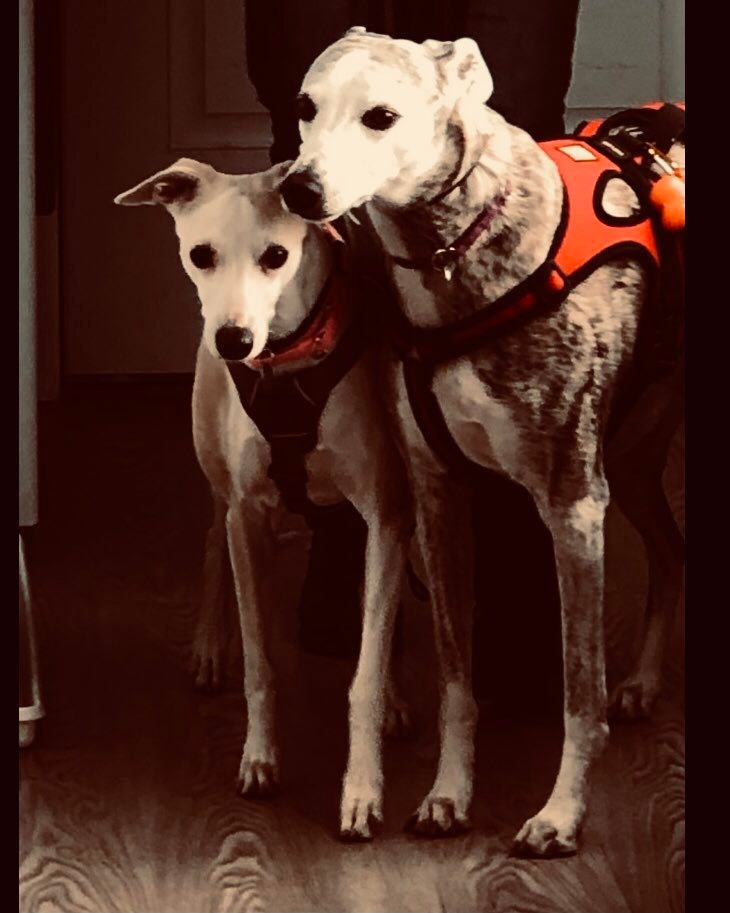 An adoption application is REQUIRED to be submitted before you contact a WRAP foster volunteer about this rescue or others currently available for adoption. Please submit an application. WRAP volunteers may respond to applicants and will make final decisions on adoptions. We will keep your application on file for six months.
WRAP does not ship dogs and prefers to place Whippets in homes within a reasonable driving distance from the foster home. If the WRAP volunteer fostering a dog does not live in your state you may contact them at the email address shown above to inquire after you have submitted an adoption application.