Name of Whippet, Location: ADOPTED: Speedy, 10 year old female in Ellenton, FL
Location Category: Now Adopted
Name of foster volunteer: Brenda Malick
Email: Brendajmalick@aol.com     Phone:
Address: Ellenton, FL
Meet Speedy!
This silly 10 yr old spayed female certainly does not act her age, she loves people, other dogs, and toys. Speedy is looking for a home with a fenced yard and someone home most of the time, and with another dog would be perfect! She has come into rescue because her owner passed away.
Speedy will be available once she has had her dental and other Sr. vet work done, She is a gem of a whippet perfectly housebroken, she has always been allowed on furniture and beds, but is crate trained as well and like most whippets wants some playtime then sleep!
Please fill out a adoption application if you feel like opening your heart and home to Speedy! And never call her a Senior to her face!! She will be offended as she acts like a youngster! She is being fostered with Brenda
Malick (Brendajmalick@aol.com) in Ellenton, FL.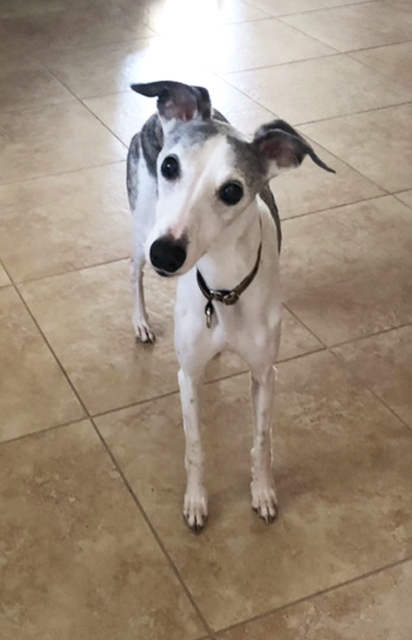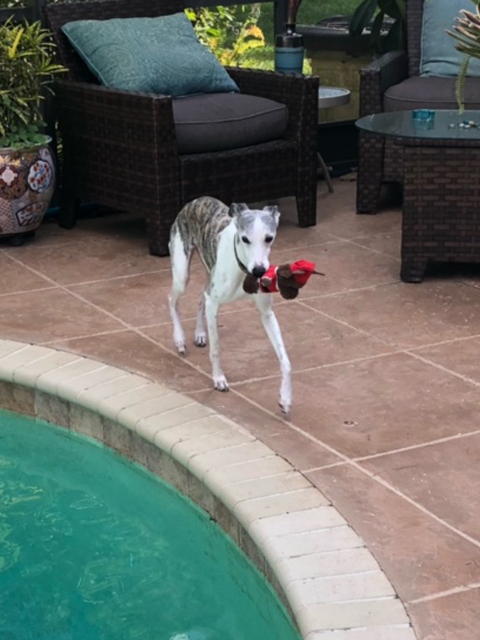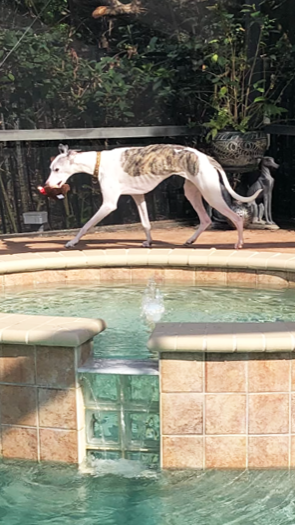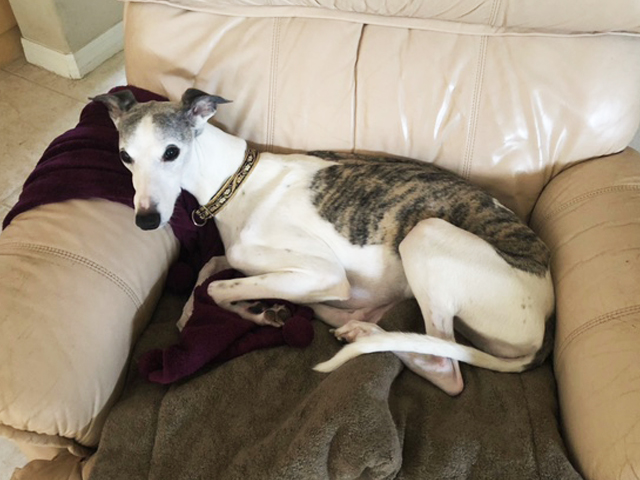 An adoption application is REQUIRED to be submitted before you contact a WRAP foster volunteer about this rescue or others currently available for adoption. Please submit an application. WRAP volunteers may respond to applicants and will make final decisions on adoptions. We will keep your application on file for six months.
WRAP does not ship dogs and prefers to place Whippets in homes within a reasonable driving distance from the foster home. If the WRAP volunteer fostering a dog does not live in your state you may contact them at the email address shown above to inquire after you have submitted an adoption application.