Name of Whippet, Location: Adopted: Dewey, 10.5 year old fawn male, Colorado
Location Category: Now Adopted
Name of foster volunteer: Tracy Hite
Email: tivio@msn.com     Phone:
Address: Strasburg, Colorado
Dewey is 10.5 years young and ready to find his forever home. He's a larger Whippet at 50 lbs. Dewey is house trained, will ask to go out, and also uses indoor/outdoor access from the house to the yard. Dewey recently had ACL repair surgery on his left stile joint and is doing wonderfully with his recovery. He will crate and tolerated the crate well while in recovery from his surgery. He is also now good about having his nails ground. Dewey needs portioned meals provided separately from other pets to prevent overeating – he has a great appetite! Dewey does very well on a leash and in the car, and he sleeps all night in his dog bed.
Dewey has a "willing to please" personality and has been friendly with all dogs and people he has met. He is NOT cat friendly. He will probably do best with a female dog companion of approximately the same size or smaller. Limited use of stairs recommended for Dewey, along with supplementation with Cosequin or other joint health supplement for dogs. Plenty of leash walking is just right for Dewey.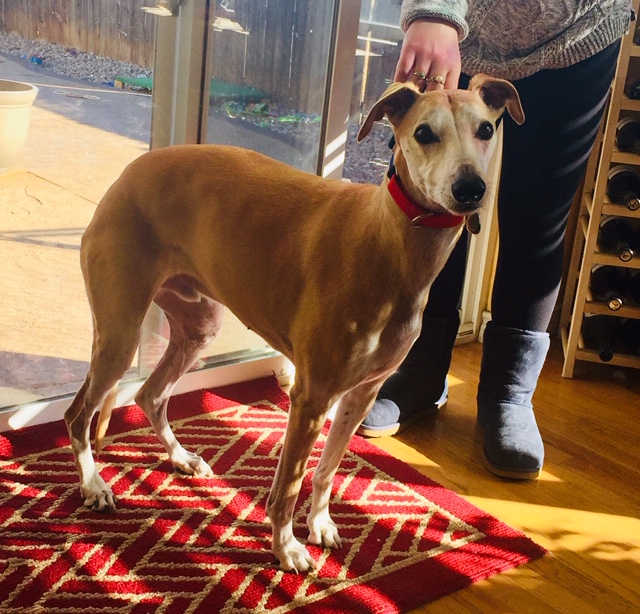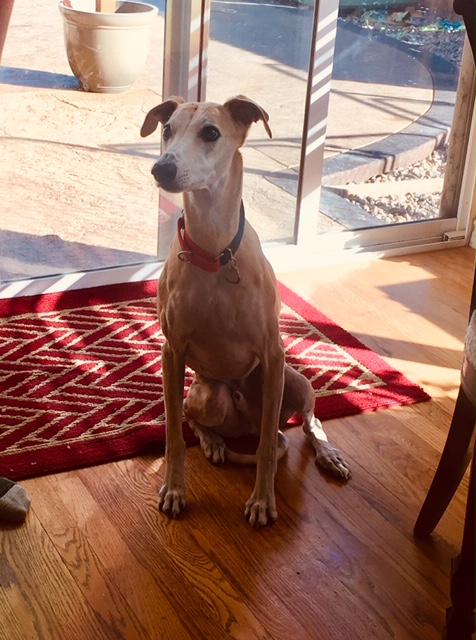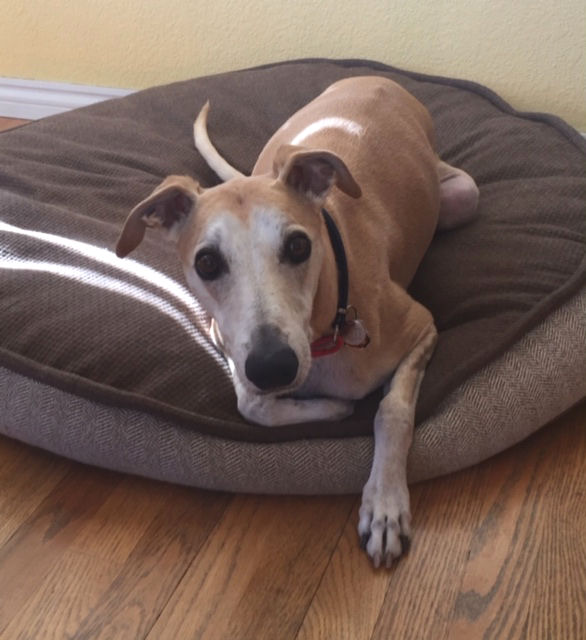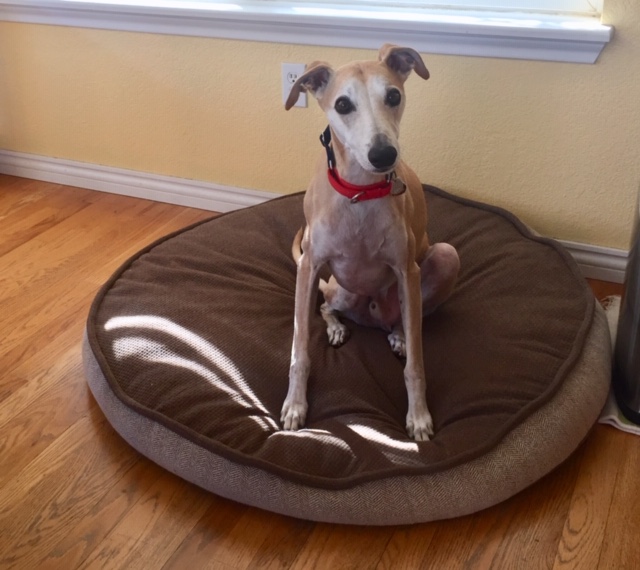 An adoption application is REQUIRED to be submitted before you contact a WRAP foster volunteer about this rescue or others currently available for adoption. Please submit an application. WRAP volunteers may respond to applicants and will make final decisions on adoptions. We will keep your application on file for six months.
WRAP does not ship dogs and prefers to place Whippets in homes within a reasonable driving distance from the foster home. If the WRAP volunteer fostering a dog does not live in your state you may contact them at the email address shown above to inquire after you have submitted an adoption application.