Name of Whippet, Location: Adopted: Bailey, 15 yr old female in Atlanta, GA
Location Category: Now Adopted
Name of foster volunteer: Joan Arkins
Email: joan@justjoan.net     Phone:
Address: Atlanta
This pretty princess is Bailey, a healthy 15 year old young lady. She's very friendly and relaxed and a real snuggle bug who loves to hang out with her human most of the time, but she can also be independent, typical of female whippets. She enjoys taking you for a casual walk so she can explore the interesting smells all around the neighborhood. She really comes alive in a fenced in backyard, prancing around like a little doe. 
She would really like having an adult canine pal around, and she would probably do okay with a feline pal, but she hasn't been cat tested.
She is completely housebroken and sleeps through the night. Her good southern manners make her a wonderful companion who is looking forward to her next adventure!   If you're within reasonable driving distance to Atlanta, please complete the application and email her foster mom Joan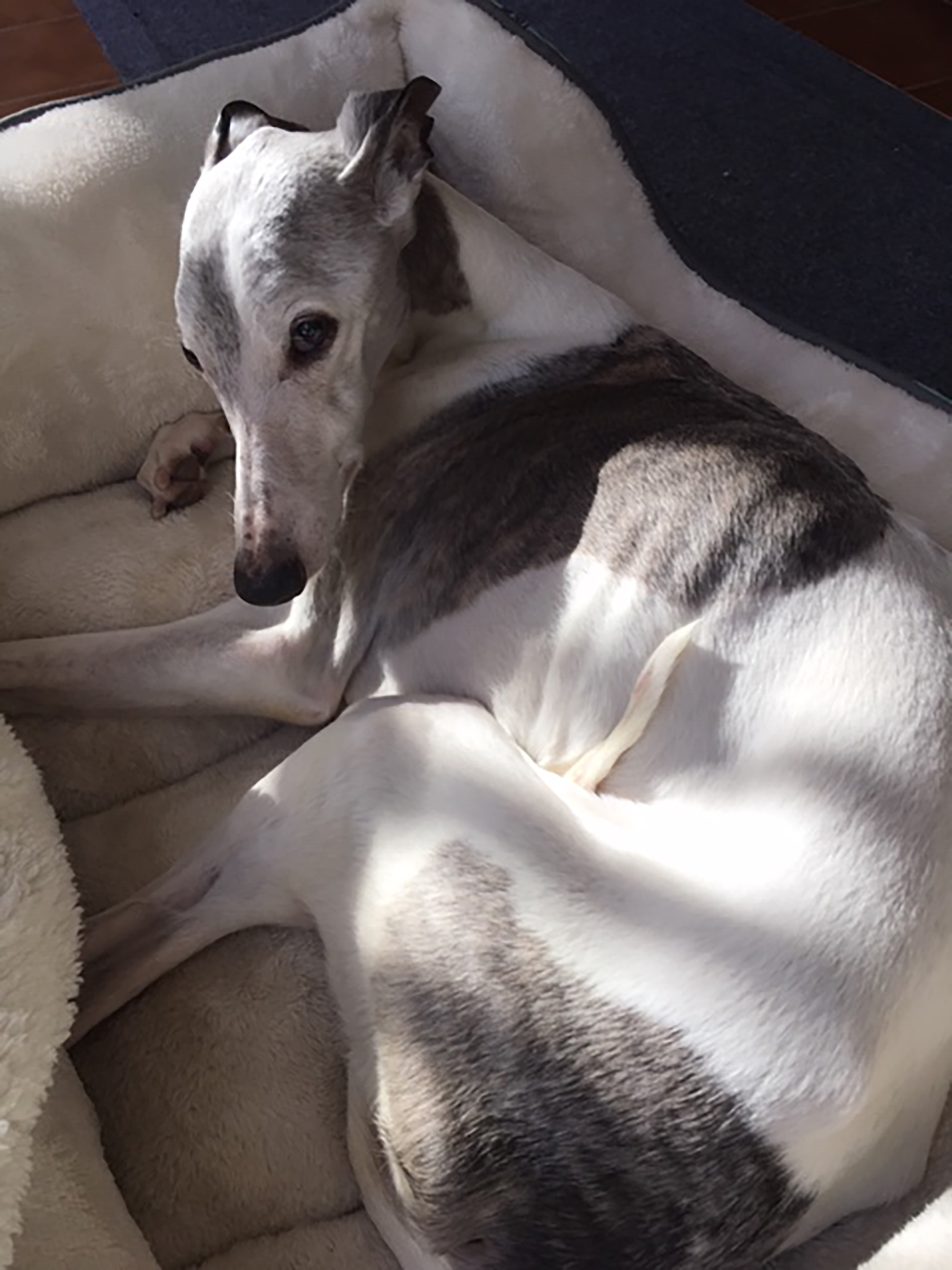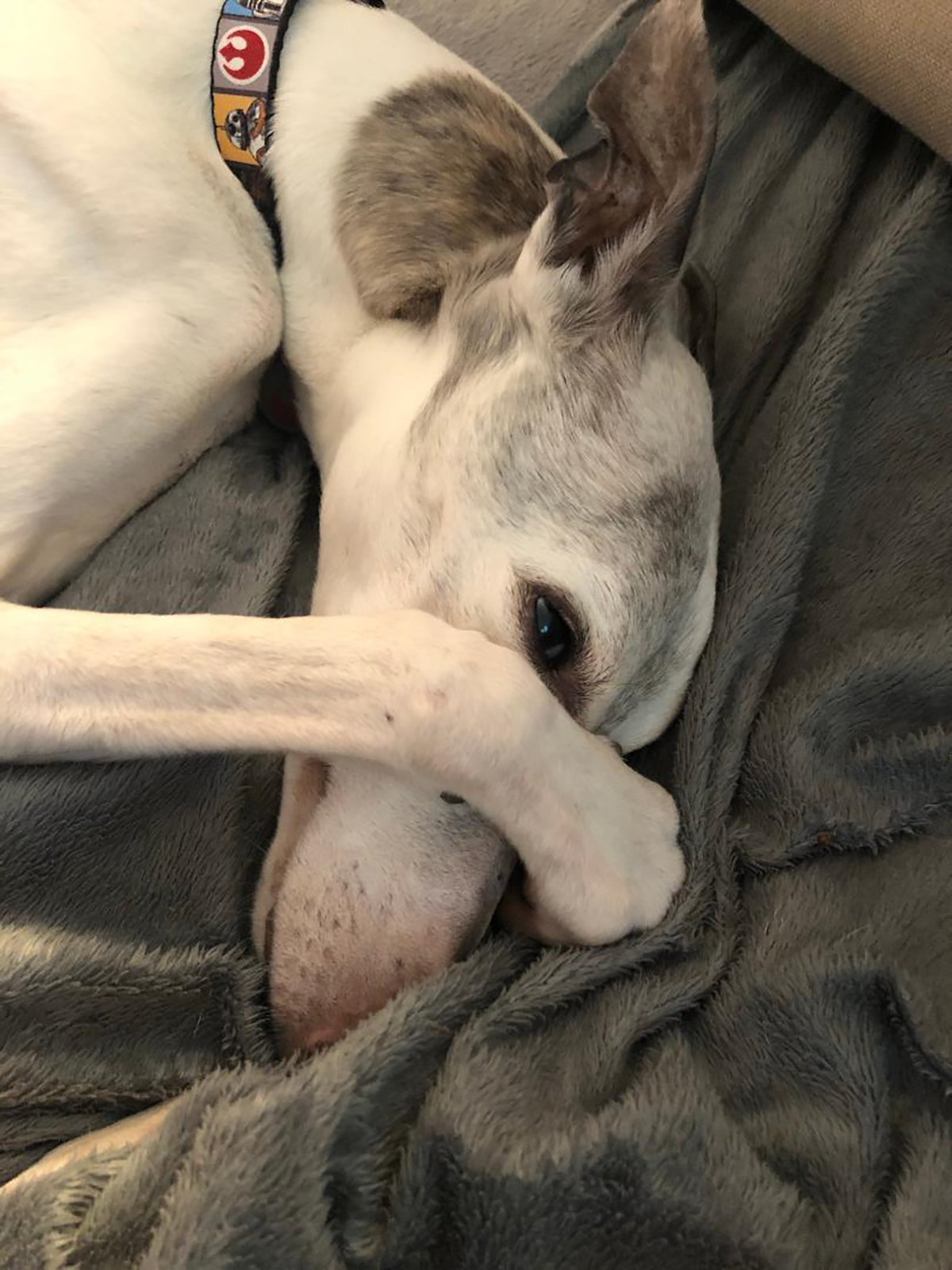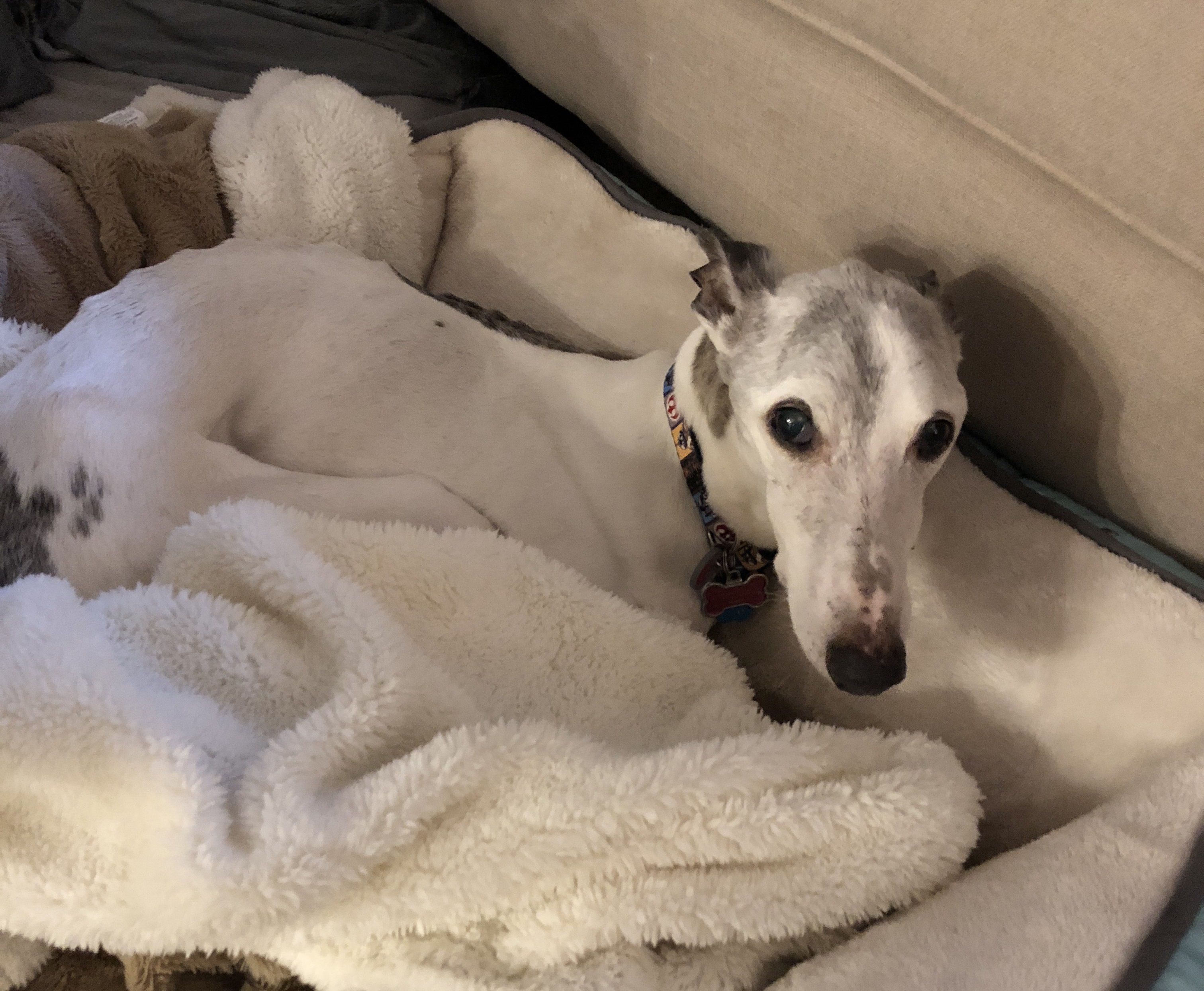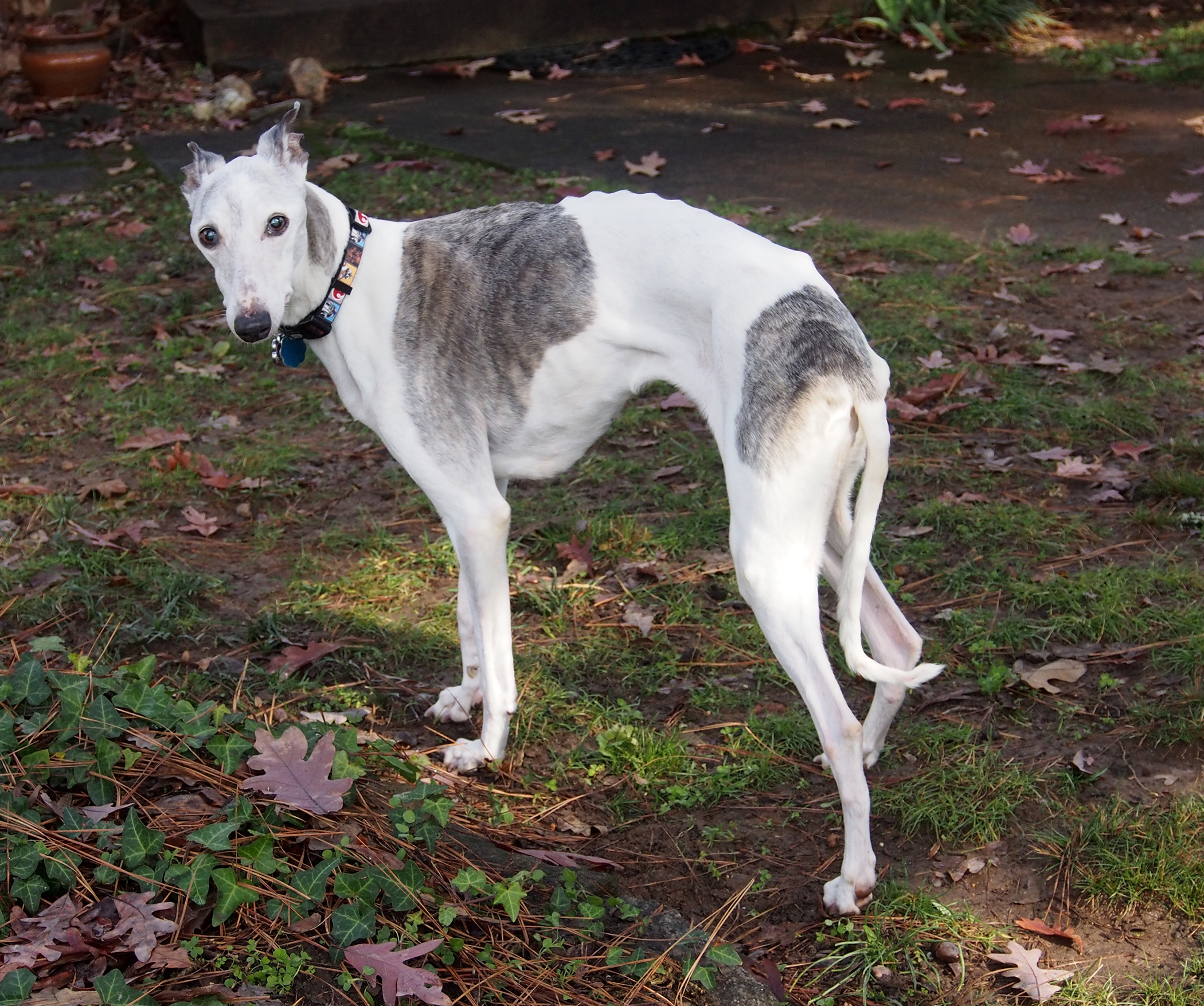 An adoption application is REQUIRED to be submitted before you contact a WRAP foster volunteer about this rescue or others currently available for adoption. Please submit an application. WRAP volunteers may respond to applicants and will make final decisions on adoptions. We will keep your application on file for six months.
WRAP does not ship dogs and prefers to place Whippets in homes within a reasonable driving distance from the foster home. If the WRAP volunteer fostering a dog does not live in your state you may contact them at the email address shown above to inquire after you have submitted an adoption application.