Name of Whippet, Location: Adopted – Dickens 2yrs neutered male WA
Location Category: Now Adopted
Name of foster volunteer: Gin Mathes
Email: ginmathes@hotmail.com     Phone:
Address: Olympia, WA
We are so happy to say that Dickens has been placed in a great home. He'll be doing obedience and rally and going for many walks with his new mum, who works from home. Congrats Dickens. Hi, my name is Dickens ( no relation to Charles). With a very heavy heart, my previous owner had to surrender my sister and I in hopes of a better life. I am a 2 year old Virgo that is looking for a new home. I do not want to brag, but I know tons of commands and even like my nails clipped (for big treats of course). I am a bit of a shy guy, but warm up quickly. I love meeting new people and other dogs. My foster mom says that I should go to a home with yard and where my new owners are committed to doing Rally, Barn Hunt or some other activity to help me build confidence. I really like to please, but I have lived under the shadow of my sister which has left me a bit on the insecure side. I am afraid of big noises; like firecrackers, but a comforting lap calms me. I love frozen blueberries, walnuts and coconut oil. You should see how fine my fur is!
So if you are looking for a handsome guy with a big heart to cuddle and have fun with, look no fur–ther.
There is more, which I will discuss with the new owners.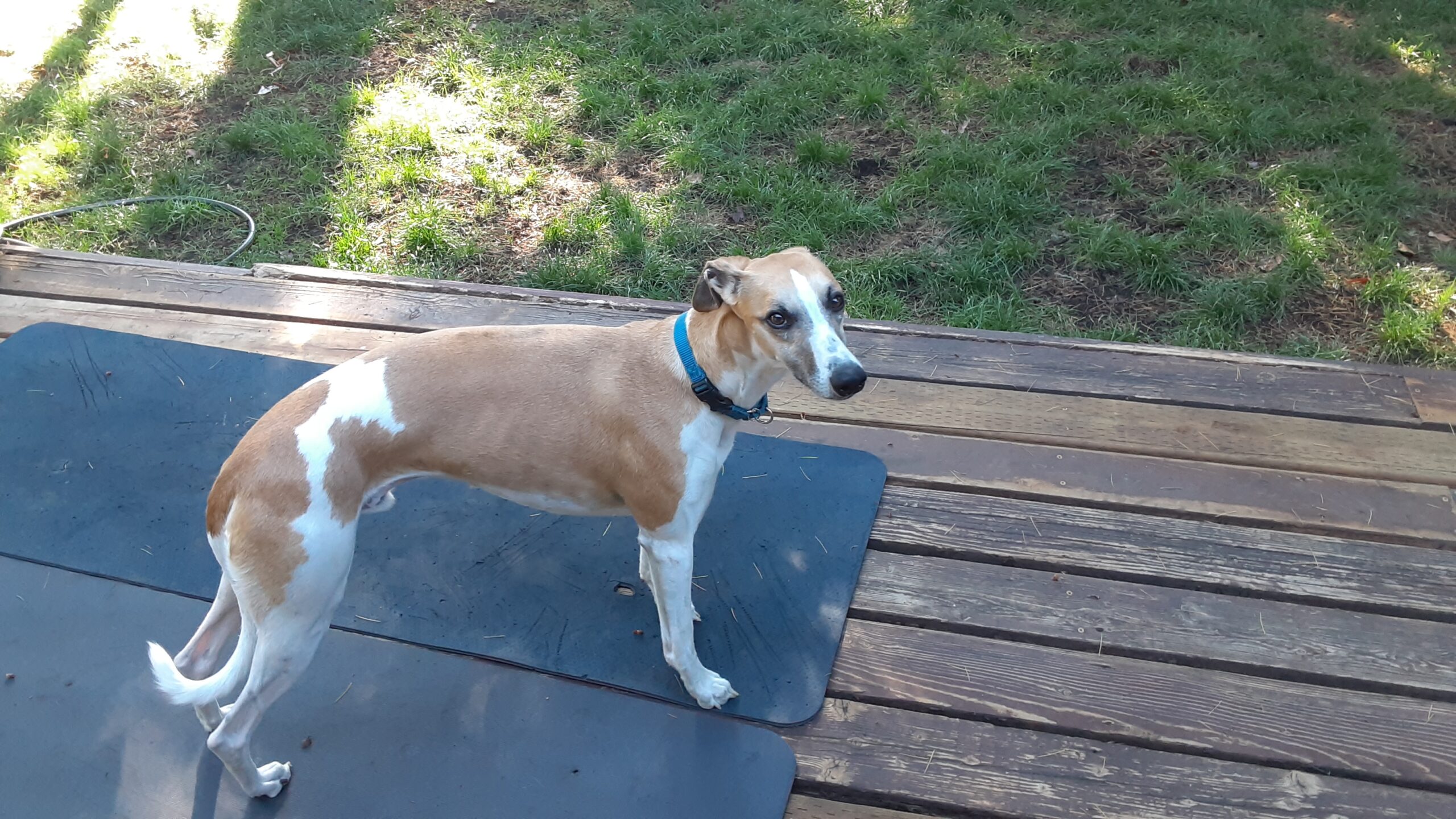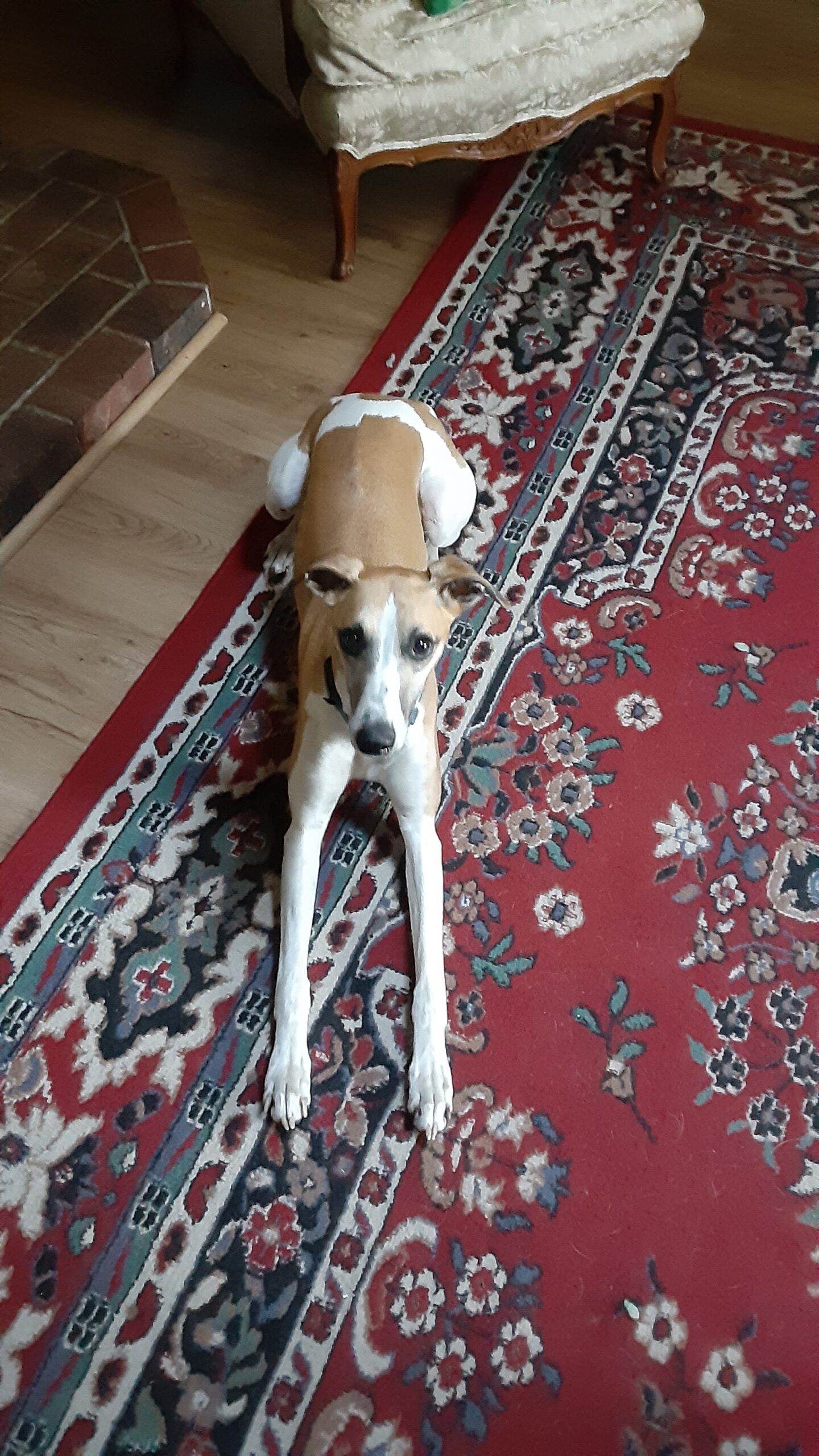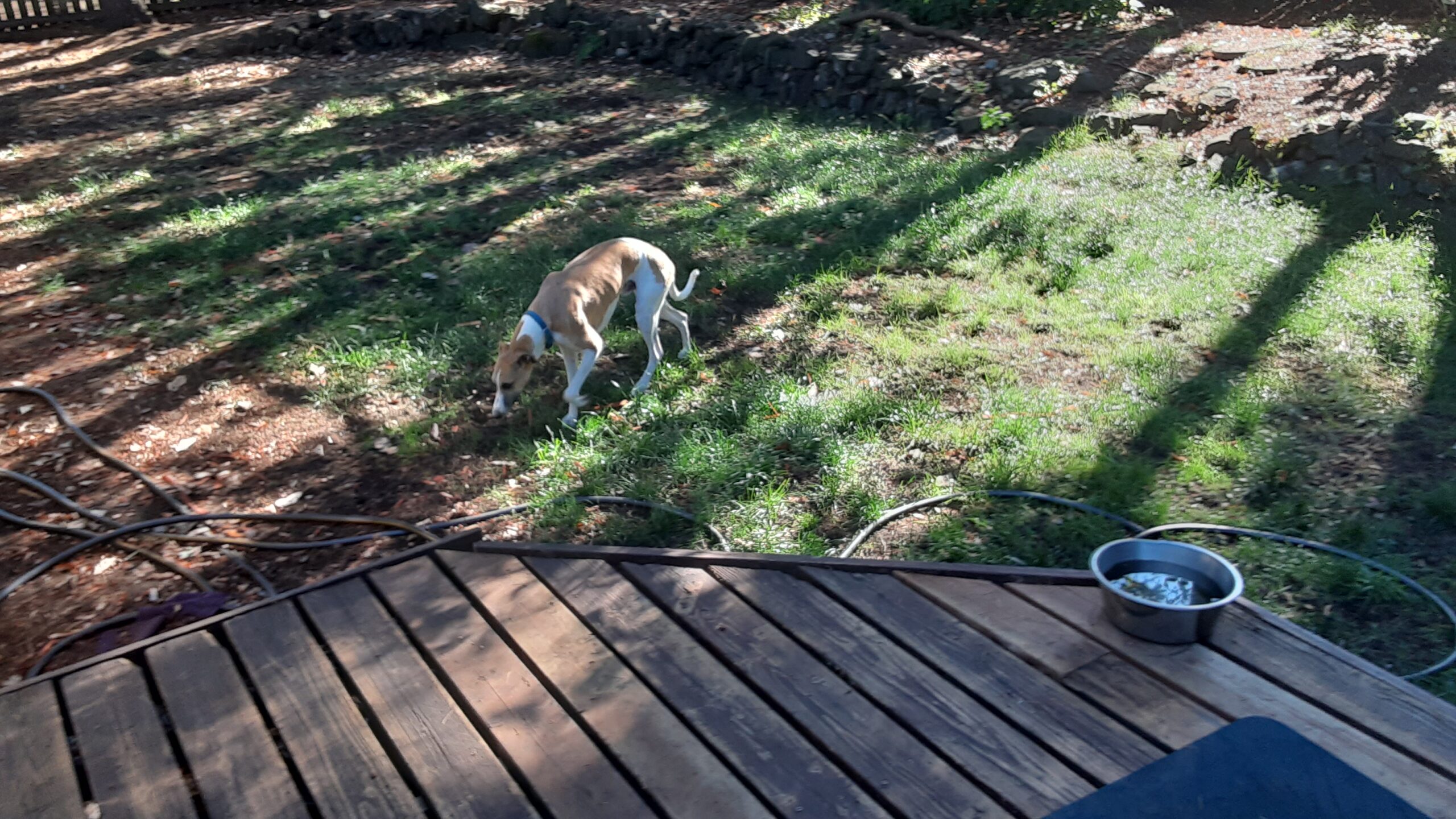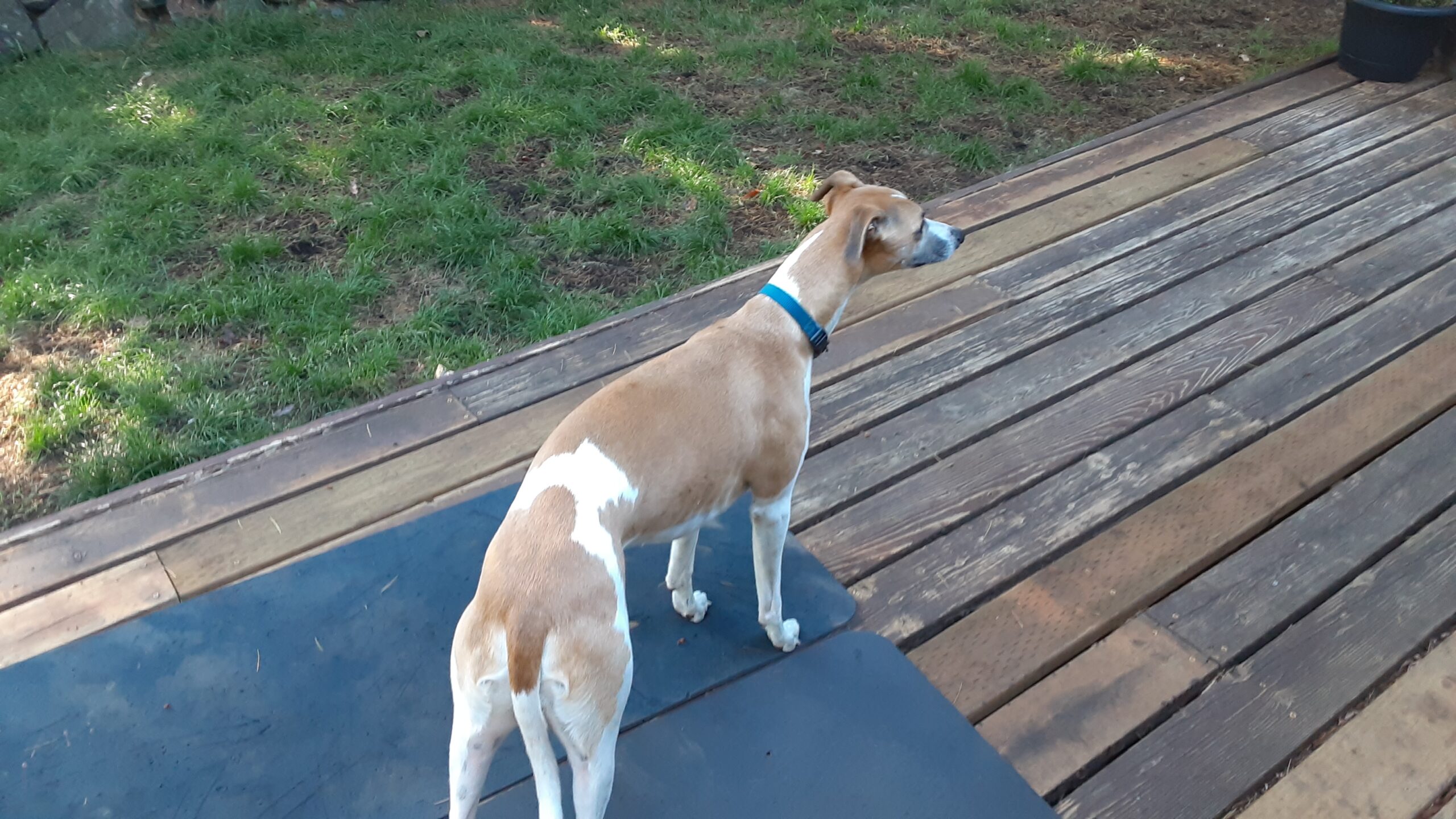 An adoption application is REQUIRED to be submitted before you contact a WRAP foster volunteer about this rescue or others currently available for adoption. Please submit an application. WRAP volunteers may respond to applicants and will make final decisions on adoptions. We will keep your application on file for six months.
WRAP does not ship dogs and prefers to place Whippets in homes within a reasonable driving distance from the foster home. If the WRAP volunteer fostering a dog does not live in your state you may contact them at the email address shown above to inquire after you have submitted an adoption application.