Name of Whippet, Location: Adopted: Dorrit, 2yrs, spayed female, WASHINGTON
Location Category: Now Adopted
Name of foster volunteer: GIN MATHES
Email: ginmathes@hotmail.com     Phone:
Address: Olympia
Hi, my name is Dorrit, my foster mom calls me Dory. With a very heavy heart, my previous owner had to surrender my brother and I in hopes of a better life. I am a 2 year old Virgo that is looking for a new home. I do not want to brag, but I know tons of commands and walk like a true dream on the leash. I am a sensitive gal with a fun sassy side. I am always in good spirits and love to play with other dogs and fun toys; although I can get a little too excited. I am good with corrections. I am very quick to please and am most content on a lap being fawned upon. I am very afraid of big noises; like firecrackers, (my previous owner had a hard time to comfort me); although I have done fine with my foster family with noises off the base. I love frozen blueberries, walnuts and coconut oil.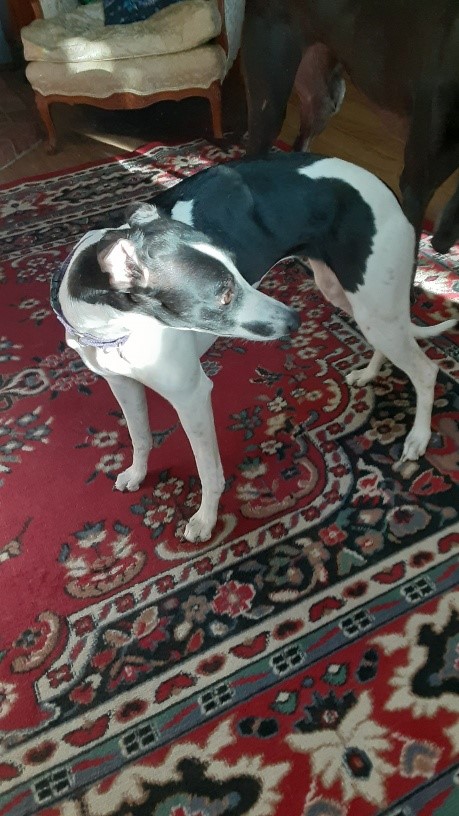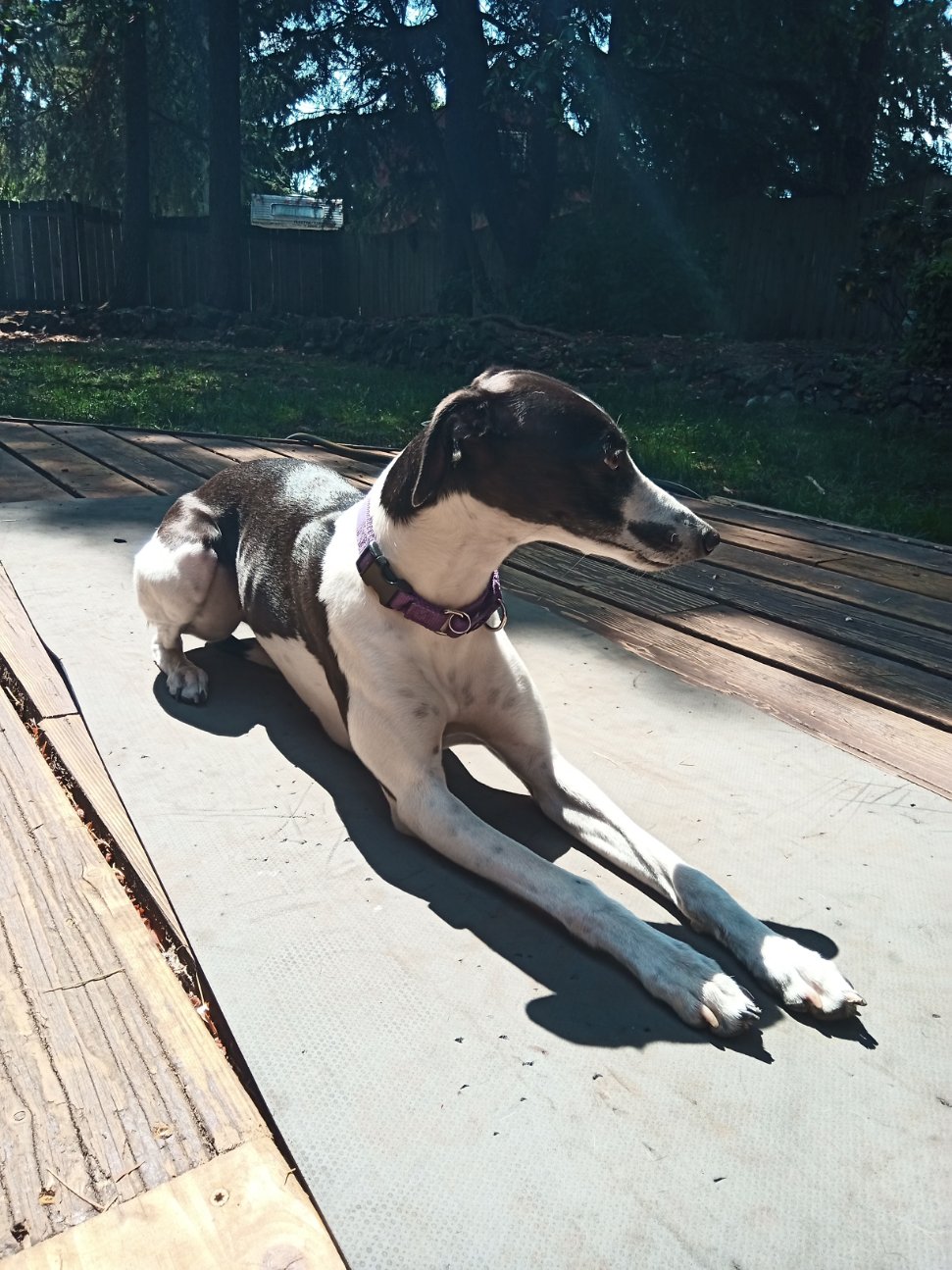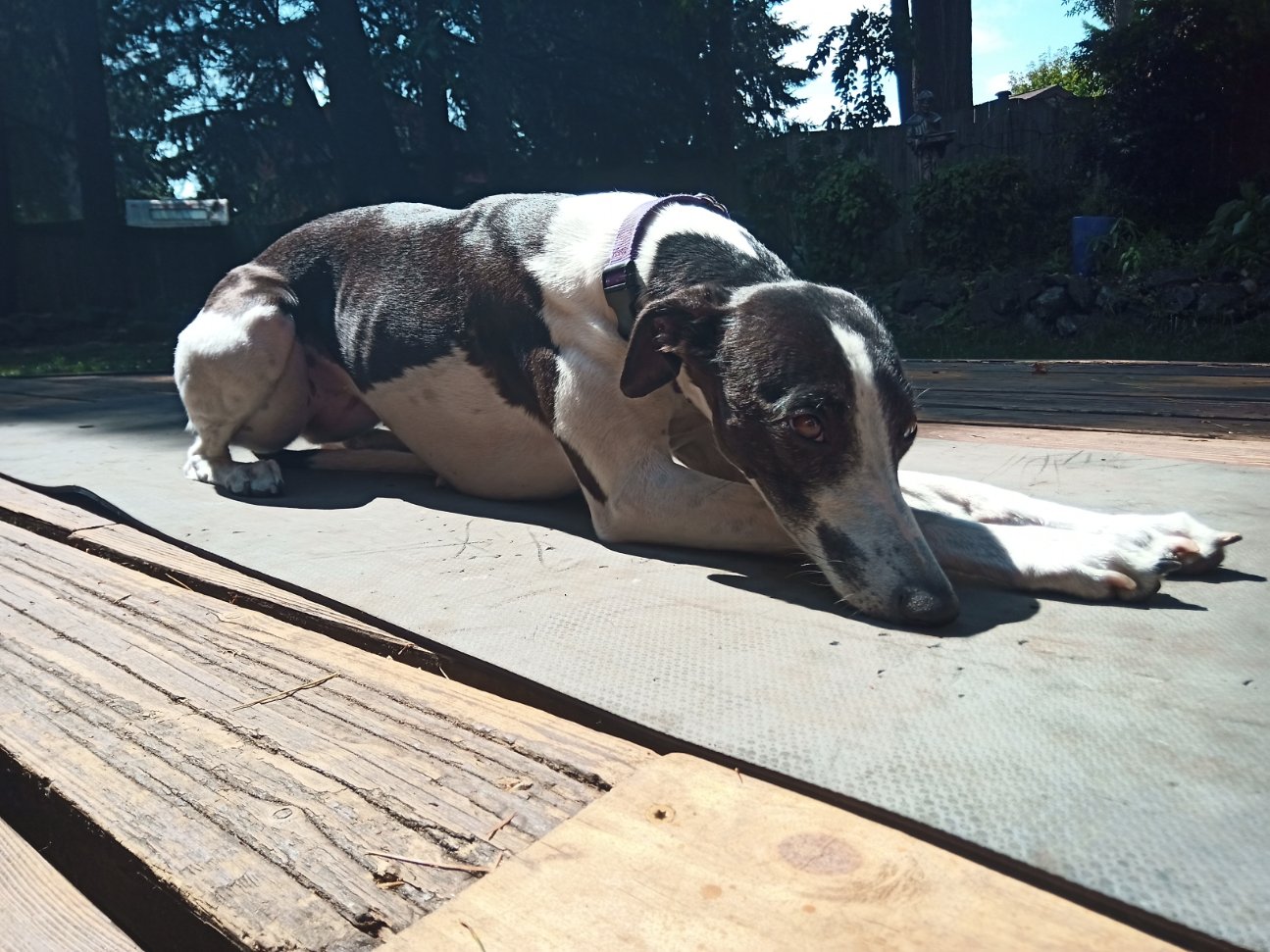 An adoption application is REQUIRED to be submitted before you contact a WRAP foster volunteer about this rescue or others currently available for adoption. Please submit an application. WRAP volunteers may respond to applicants and will make final decisions on adoptions. We will keep your application on file for six months.
WRAP does not ship dogs and prefers to place Whippets in homes within a reasonable driving distance from the foster home. If the WRAP volunteer fostering a dog does not live in your state you may contact them at the email address shown above to inquire after you have submitted an adoption application.