Name of Whippet, Location: Adopted – Maddie, 9-years-old, Colorado
Location Category: Now Adopted
Name of foster volunteer: Ashley
Email: whippets@theriver.com     Phone:
Address: Fort Collins, CO
Weighing in at only 26 pounds, petite senior Maddie is a sweet, friendly 9-year-old fawn brindle. She is very quiet and curious, but not timid or nervous.
Maddie is adapting well to the new foster life. She's especially enjoying her new routine of daily walks along the river, napping on the softest blanket on the couch with her foster mom, and enjoying a good dental bone or treats.
She is currently living with another 3-year-old female whippet and is friendly and not disruptive. She likes to be close to her human and will climb up in your lap for a hug and neck drape. She knows "sit", especially for treats.
On walks, she likes to say hello to other people and is friendly with their dogs. She likes to lead the walk and could use some leash practice. She is potty trained but we do not have a dog door, so she will need to be let out if you don't have one either.
Maddie is highly motivated by food and loves treats and dental bones. She will also do an exciting spinning dance for you while you prepare her meals.
Maddie may have a negative connection to being locked in a crate. She does well sleeping in her own bed at night in her parent's bedroom and stays quietly there all night.
Adopter must be within six hours of the Denver area and WRAP DOES NOT SHIP any of our dogs. If you are interested in adopting Maddie and giving her the best years of her life, please go to www.whippet-rescue.org and fill out the application, and thank you.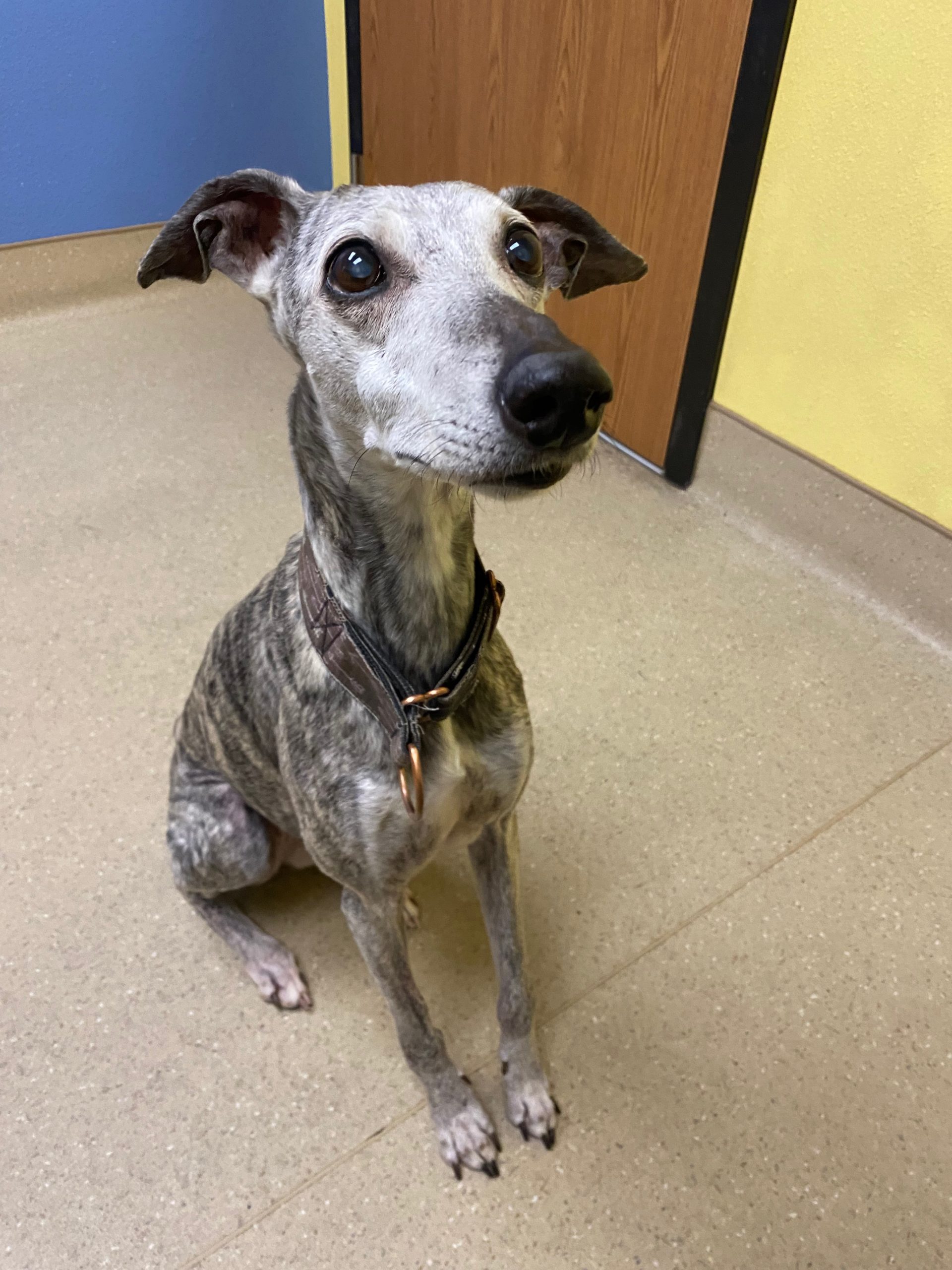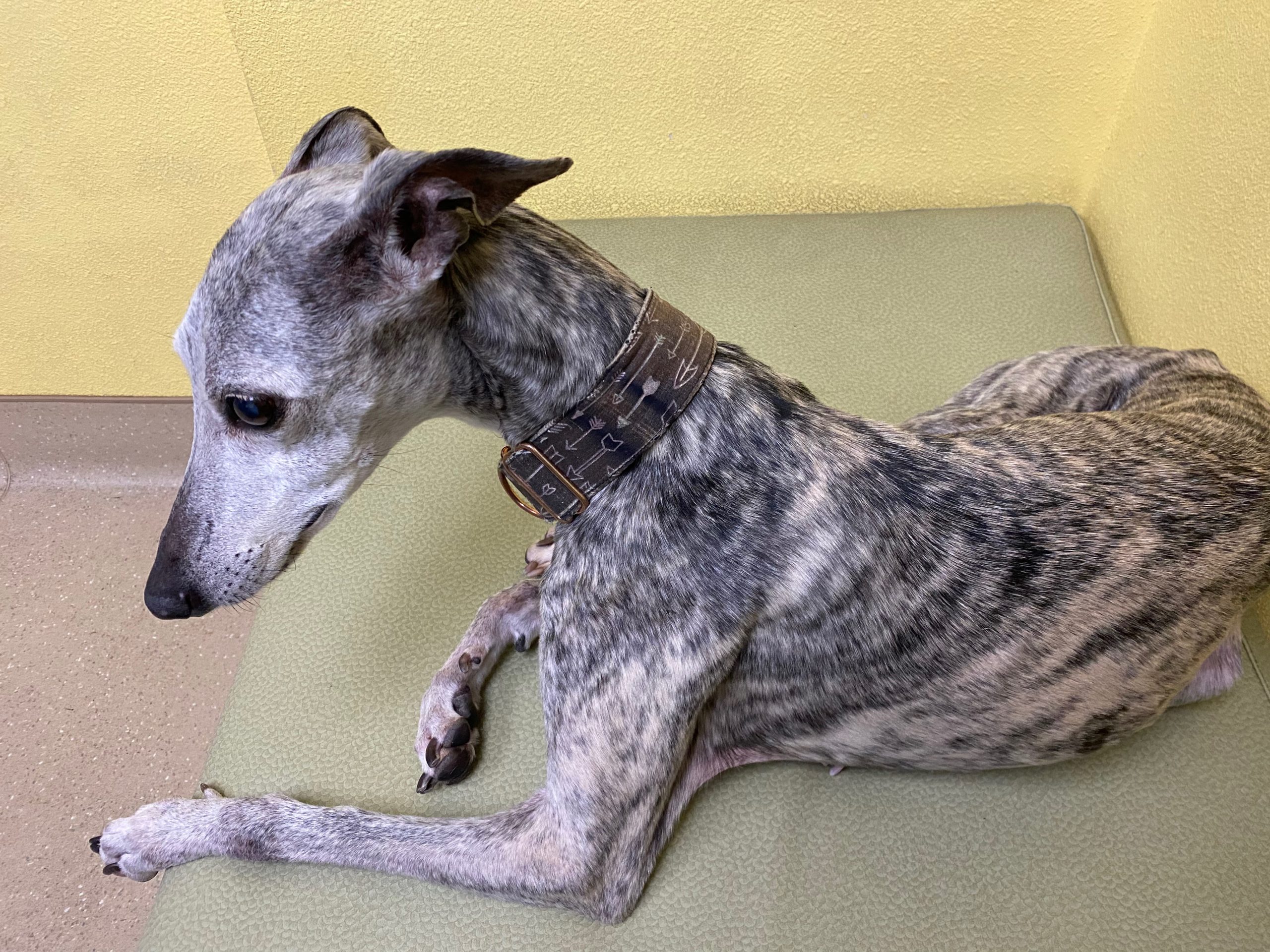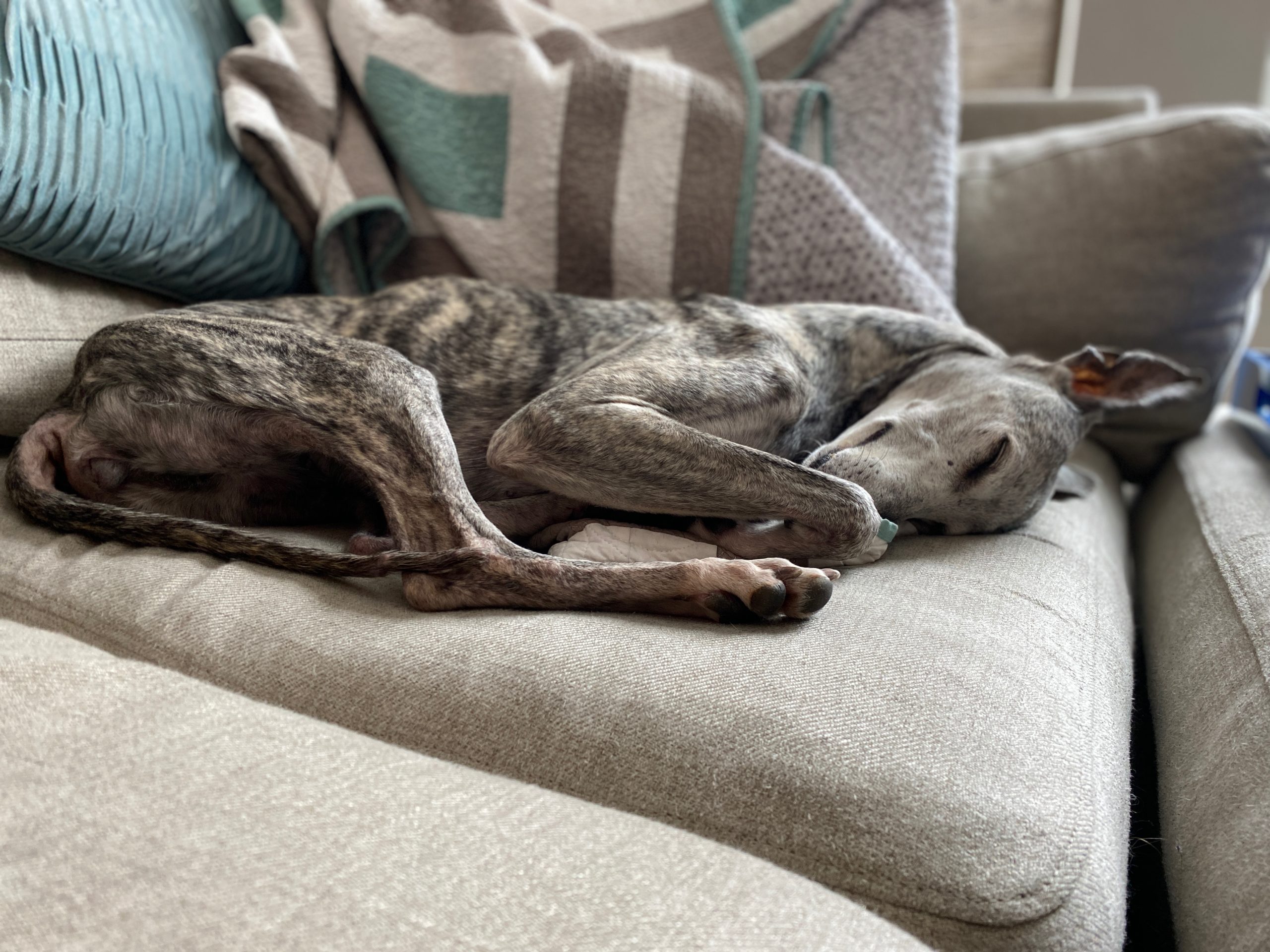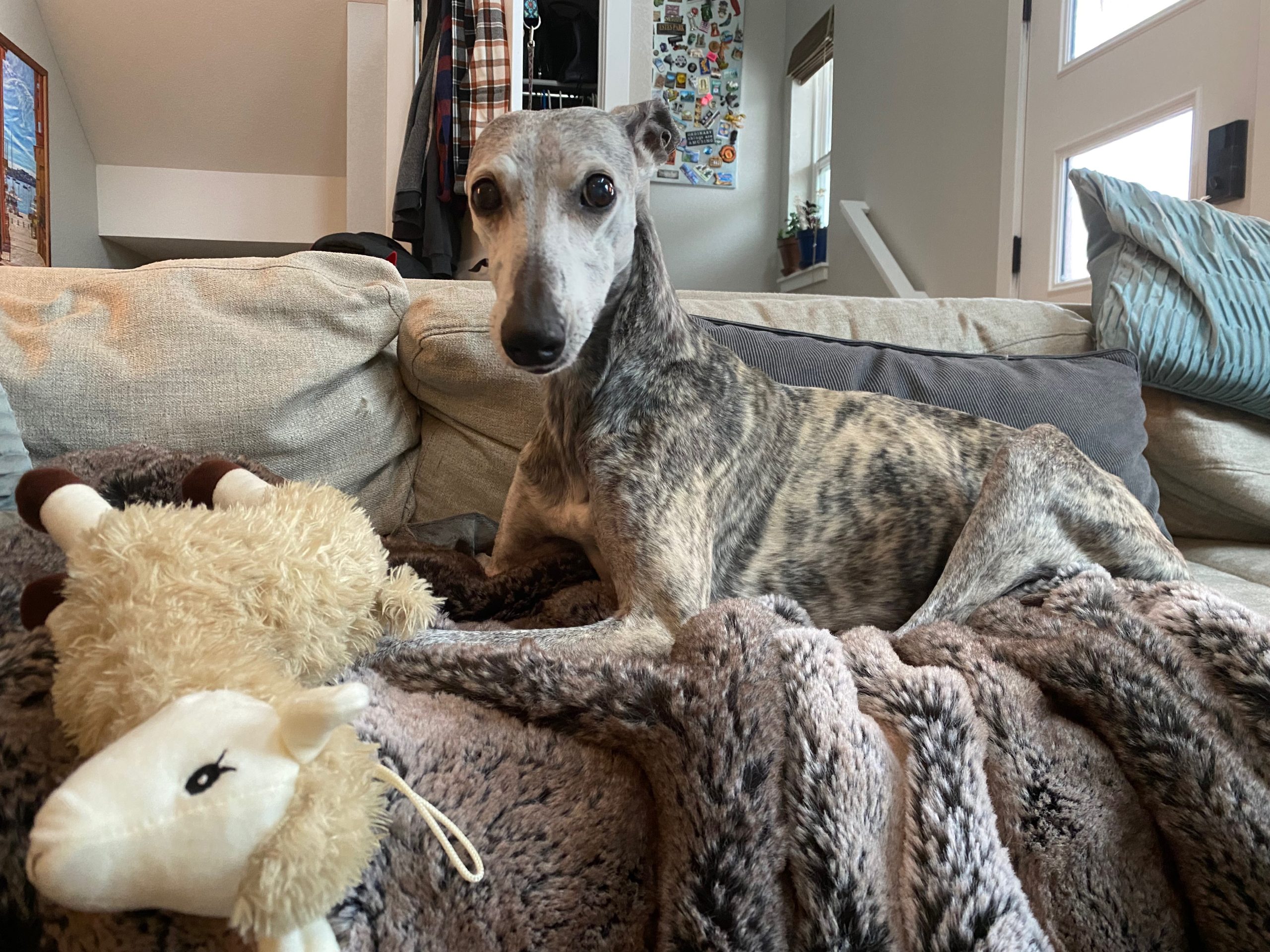 An adoption application is REQUIRED to be submitted before you contact a WRAP foster volunteer about this rescue or others currently available for adoption. Please submit an application. WRAP volunteers may respond to applicants and will make final decisions on adoptions. We will keep your application on file for six months.
WRAP does not ship dogs and prefers to place Whippets in homes within a reasonable driving distance from the foster home. If the WRAP volunteer fostering a dog does not live in your state you may contact them at the email address shown above to inquire after you have submitted an adoption application.