Name of Whippet, Location: Adopted: Oliver 11 yrs male in Orlando, FL
Location Category: Now Adopted
Name of foster volunteer: Melissa Martin
Email: atlshoegal@aol.com     Phone:
Address: Orlando, Florida
Meet Oliver. A sweet special needs Senior fawn and white neutered male, that needs a new family to call his own since his parents needed to move into assisted living. Oliver is 11.5 years old with a mild heart condition. He has been cherished and has had the best veterinary care, his annual cardiac appointments have shown little to no changes in 4 years. He is on one heart medication daily. He also gets a anti inflammatory med. Oliver is as sweet as he is handsome. He loves all humans and gets along well with other dogs. He is not cat tested. Oliver's ideal home would be with a retired person or couple with a fenced yard like he has had all his life. He is great on a leash and traveling in the car. He is of course housebroken and utd on all his vaccines and h/w. Please consider opening up you home, heart, and lives to dear sweet Oliver who is just looking for a soft landing to live out his life. He will repay you with a abundance of love and kisses. You must be within driving distance to his foster home in Orlando, Fl. Also a reminder that a application must be completed and submitted to be considered for Oliver. And his Foster Mom will be in touch with you if she feels you are a good match for Oliver.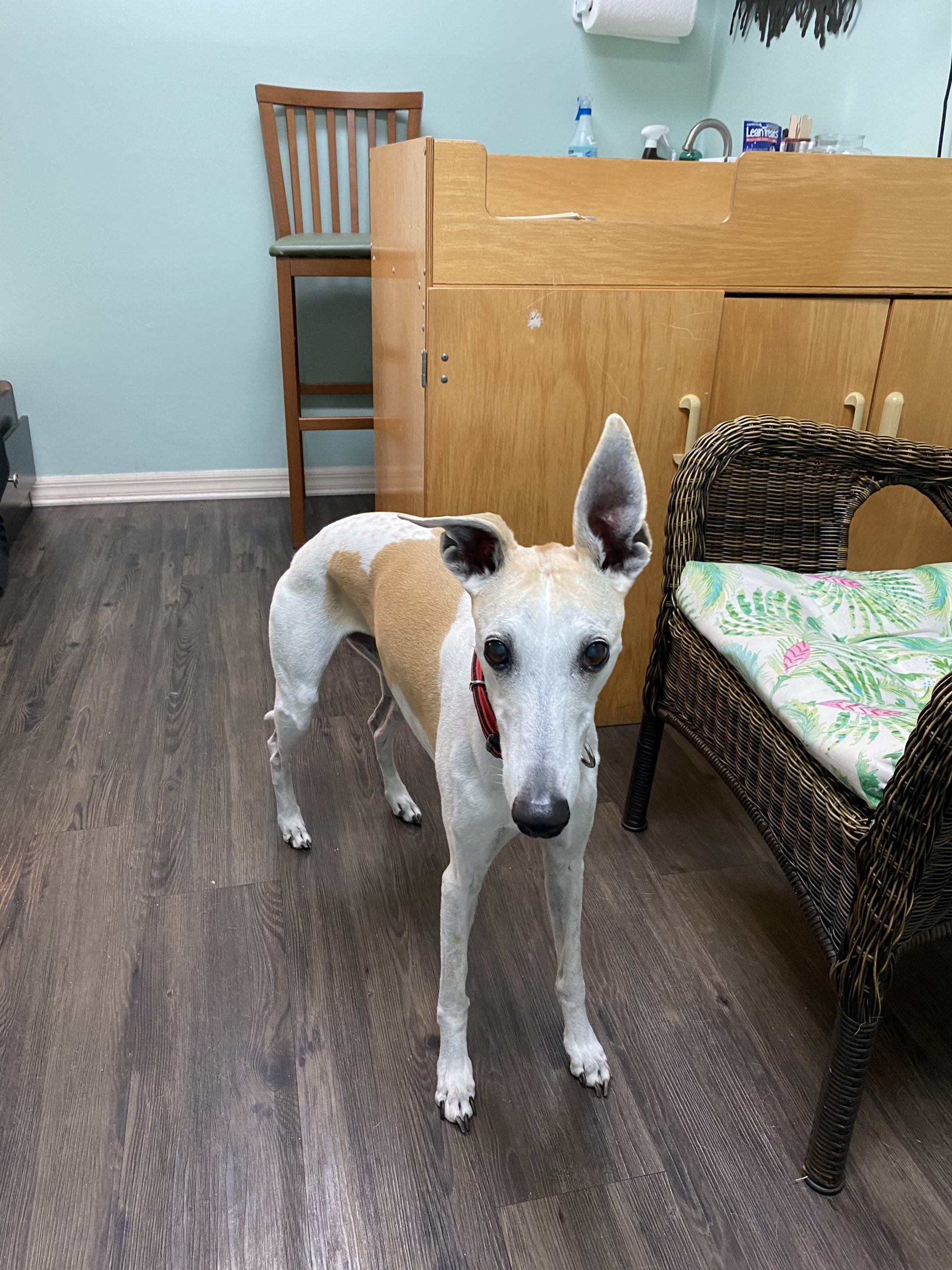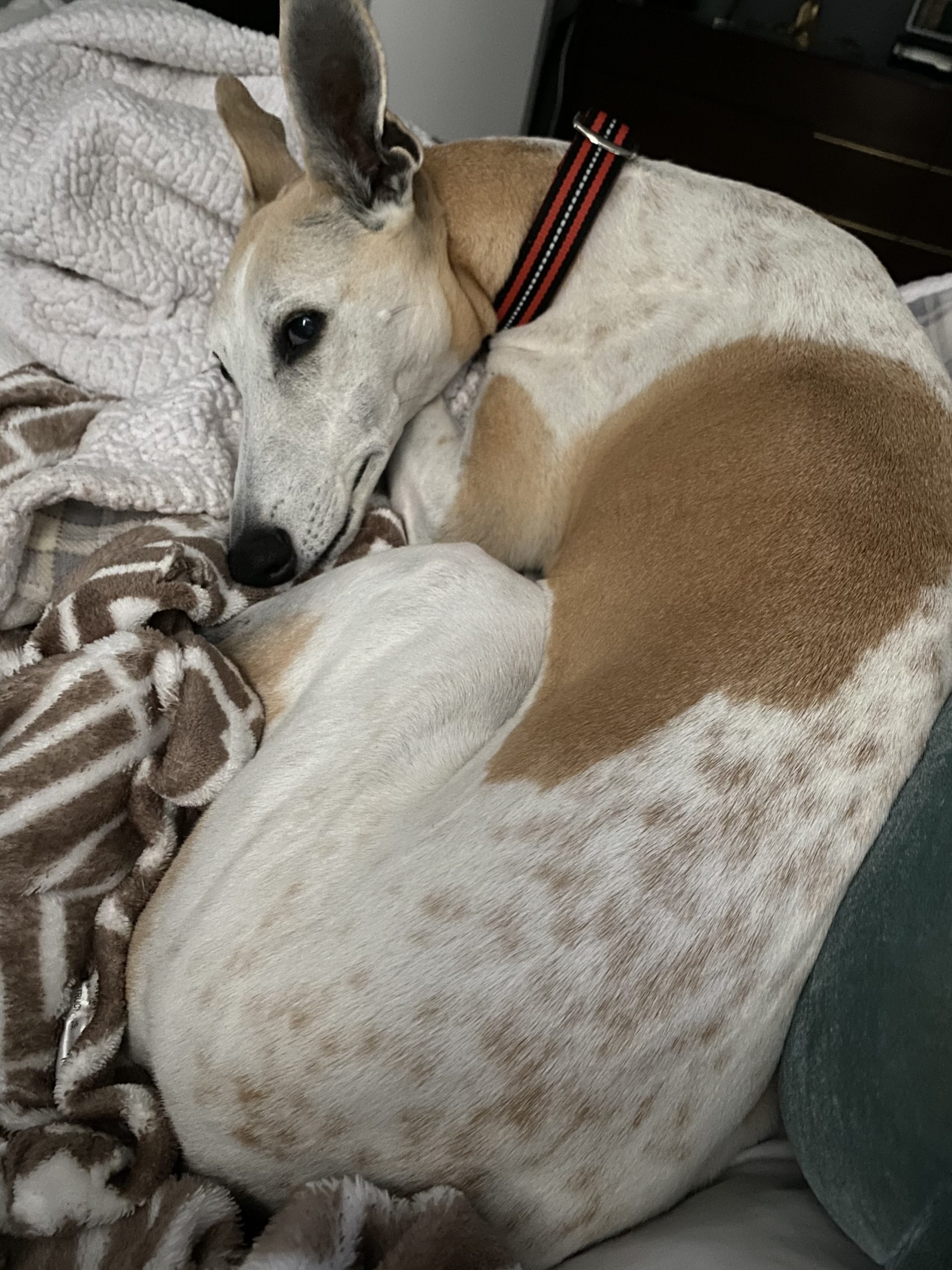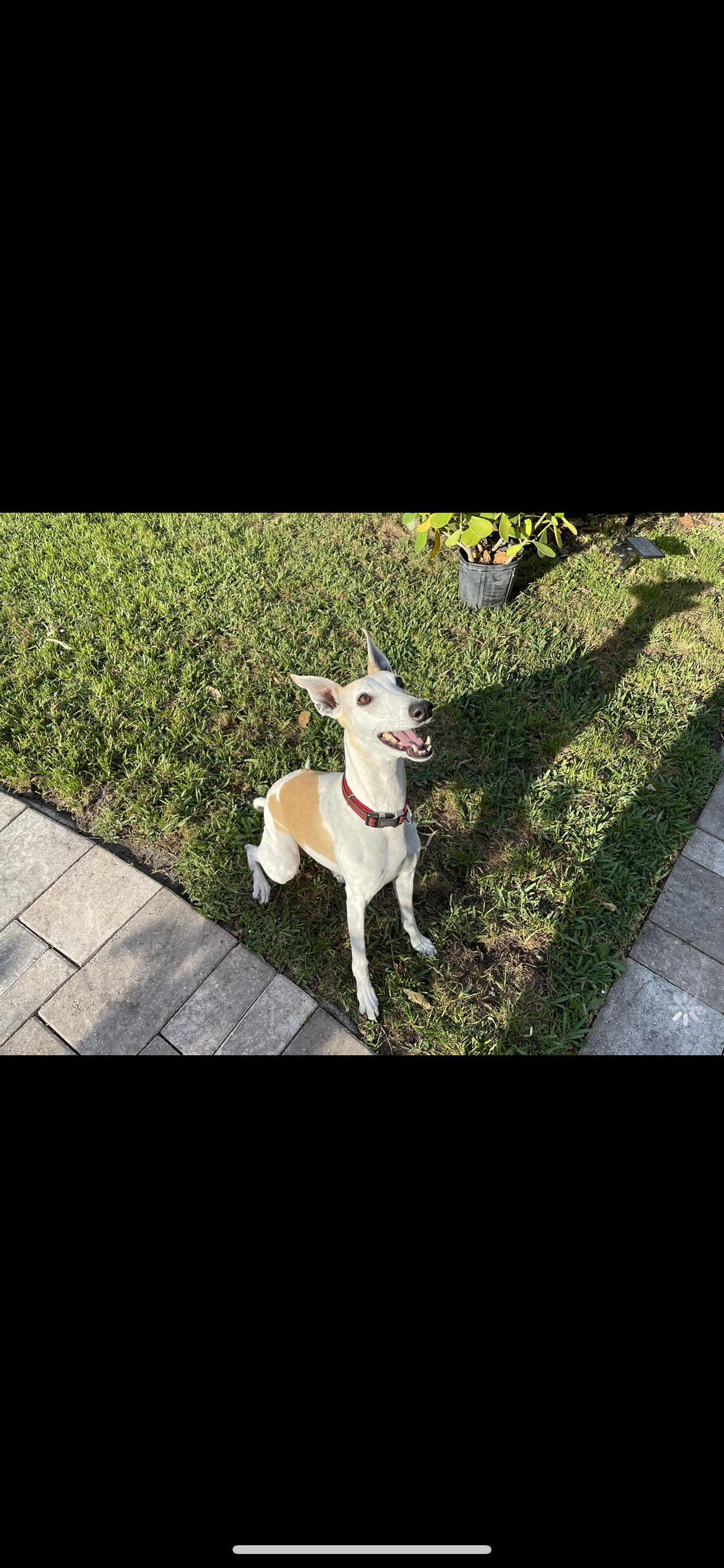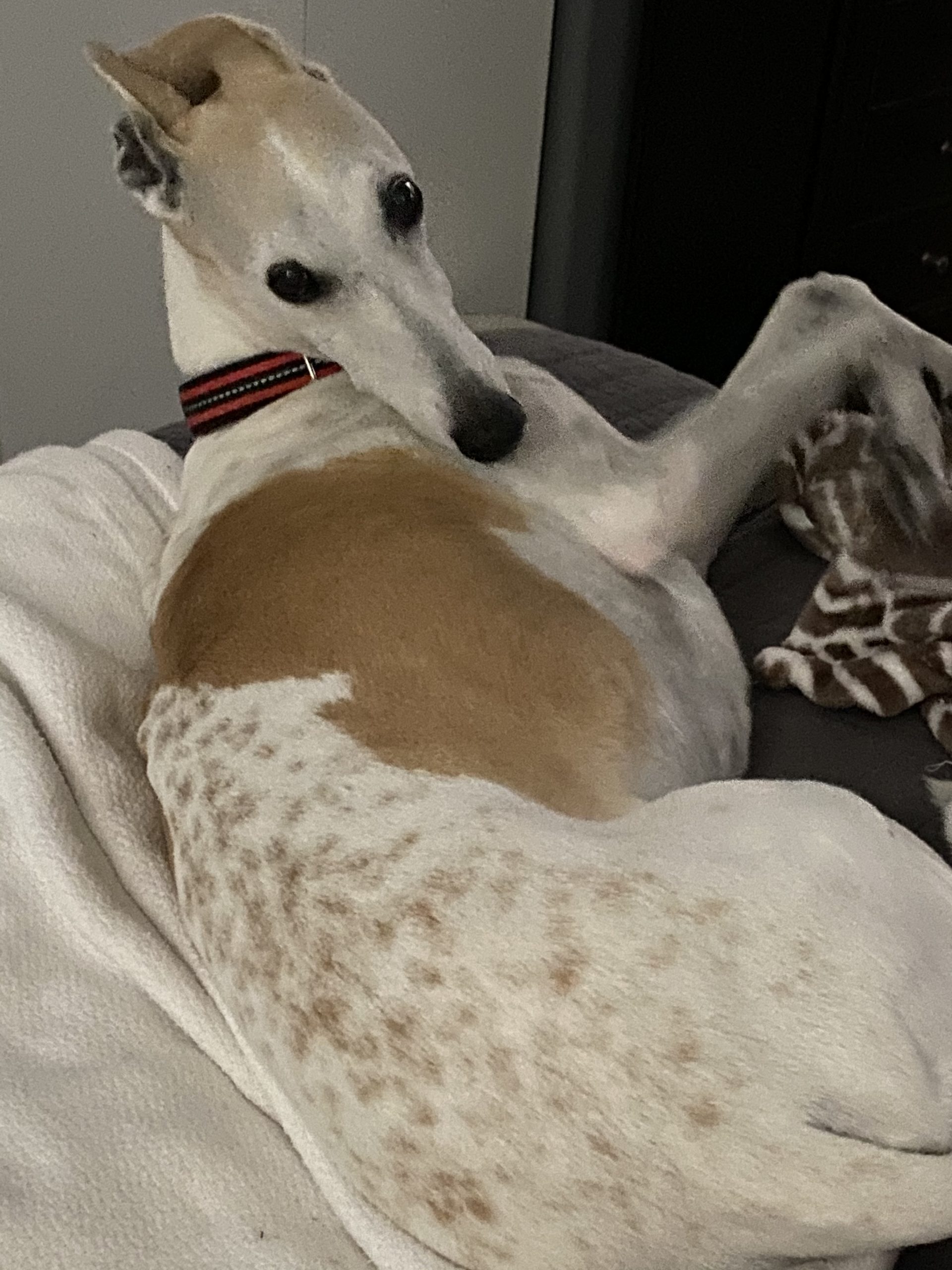 An adoption application is REQUIRED to be submitted before you contact a WRAP foster volunteer about this rescue or others currently available for adoption. Please submit an application. WRAP volunteers may respond to applicants and will make final decisions on adoptions. We will keep your application on file for six months.
WRAP does not ship dogs and prefers to place Whippets in homes within a reasonable driving distance from the foster home. If the WRAP volunteer fostering a dog does not live in your state you may contact them at the email address shown above to inquire after you have submitted an adoption application.