Name of Whippet, Location: Available for Adoption: Manny, 10 year old male in San Antonio
Location Category: Texas
Name of foster volunteer: Elizabeth Cygan
Email: ercygan@gmail.com     Phone:
Address: San Antonio, Texas
Manny is a very sweet and affectionate guy. He enjoys going for walks, snuggling on the sofa and chasing the squirrels in his foster family's backyard.
Manny gets along fine with the resident Whippet and Italian Greyhound in his foster home.
Manny is not crate trained, and appears to have crate anxiety; however, he has shown an impressive willingness to please his people and has made some progress with his crate training. For instance, Manny willingly eats all his meals in his crate and will wait quietly until he is let out (about 5 to 10 minutes). Manny also seems to do fine when being crated in a vehicle for short trips. Other than mealtimes and short trips Manny is not crated in the house and has been very respectful of his environment.
Manny would do best in a quiet home with people who are home most of the time, preferably working from home or retired.
If you can open your heart and home to Manny and live within a reasonable driving distance to San Antonio please fill out an adoption application and let me know.
After you have submitted your application for Manny, please email me at ercygan@gmail.com to let me know.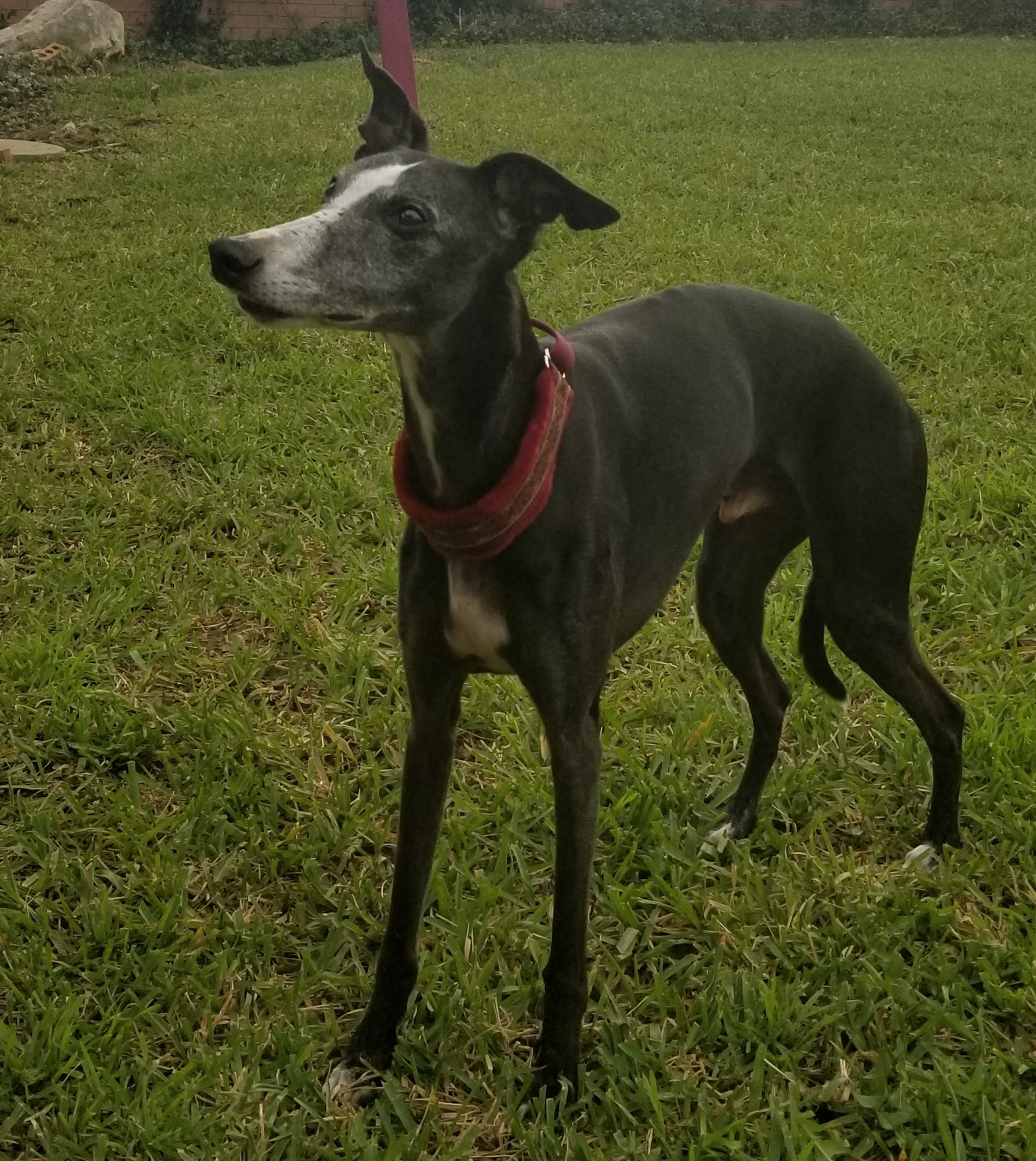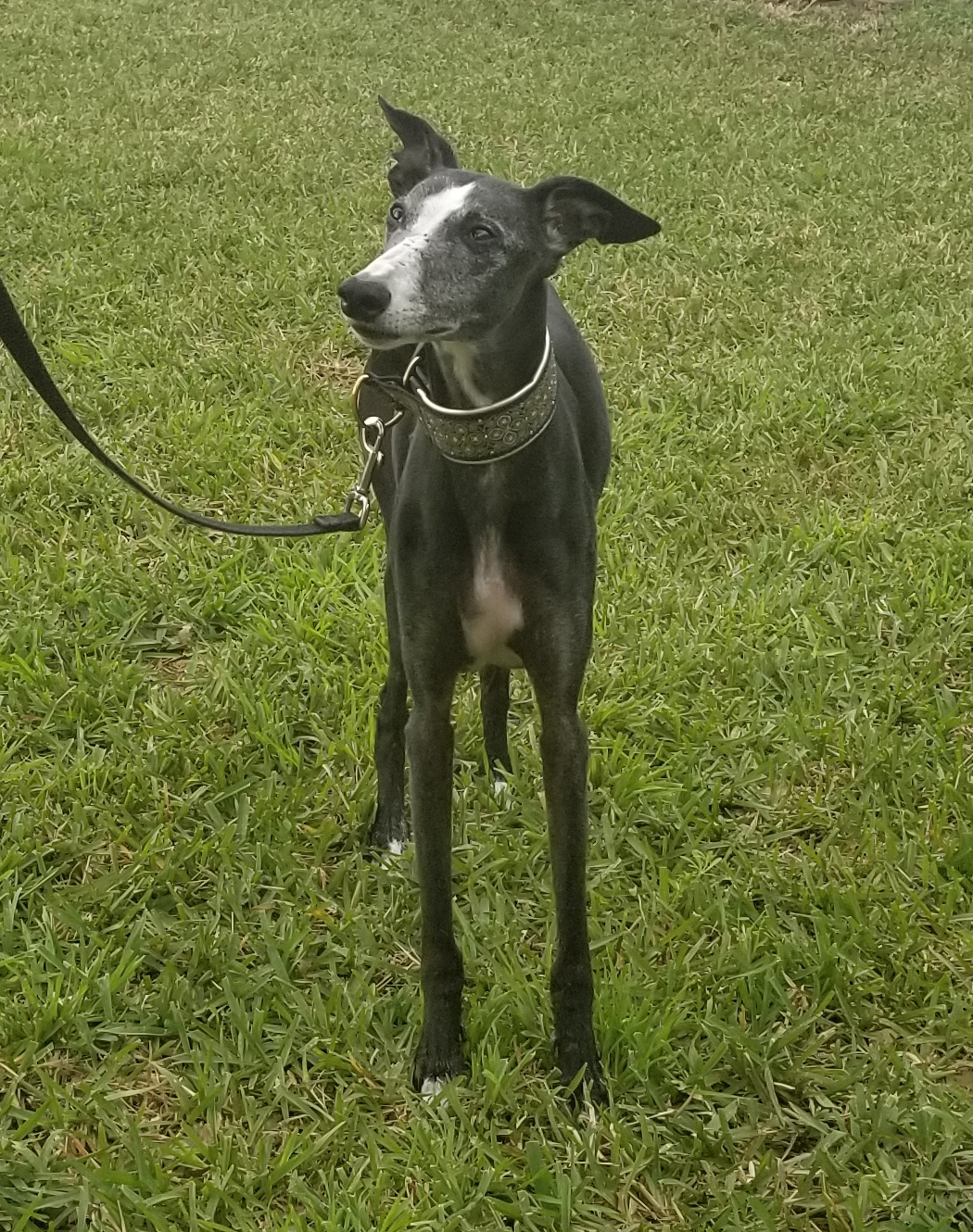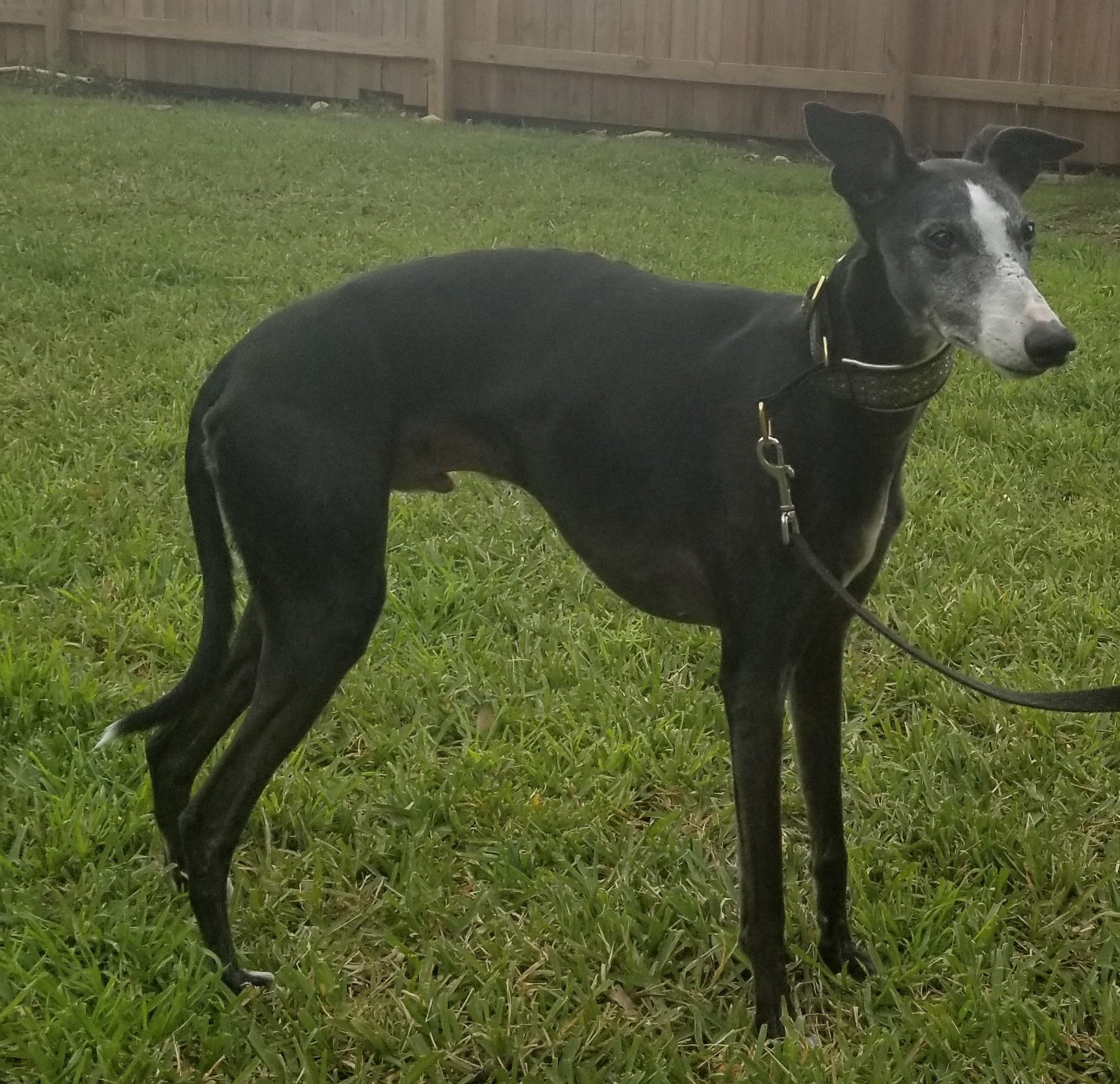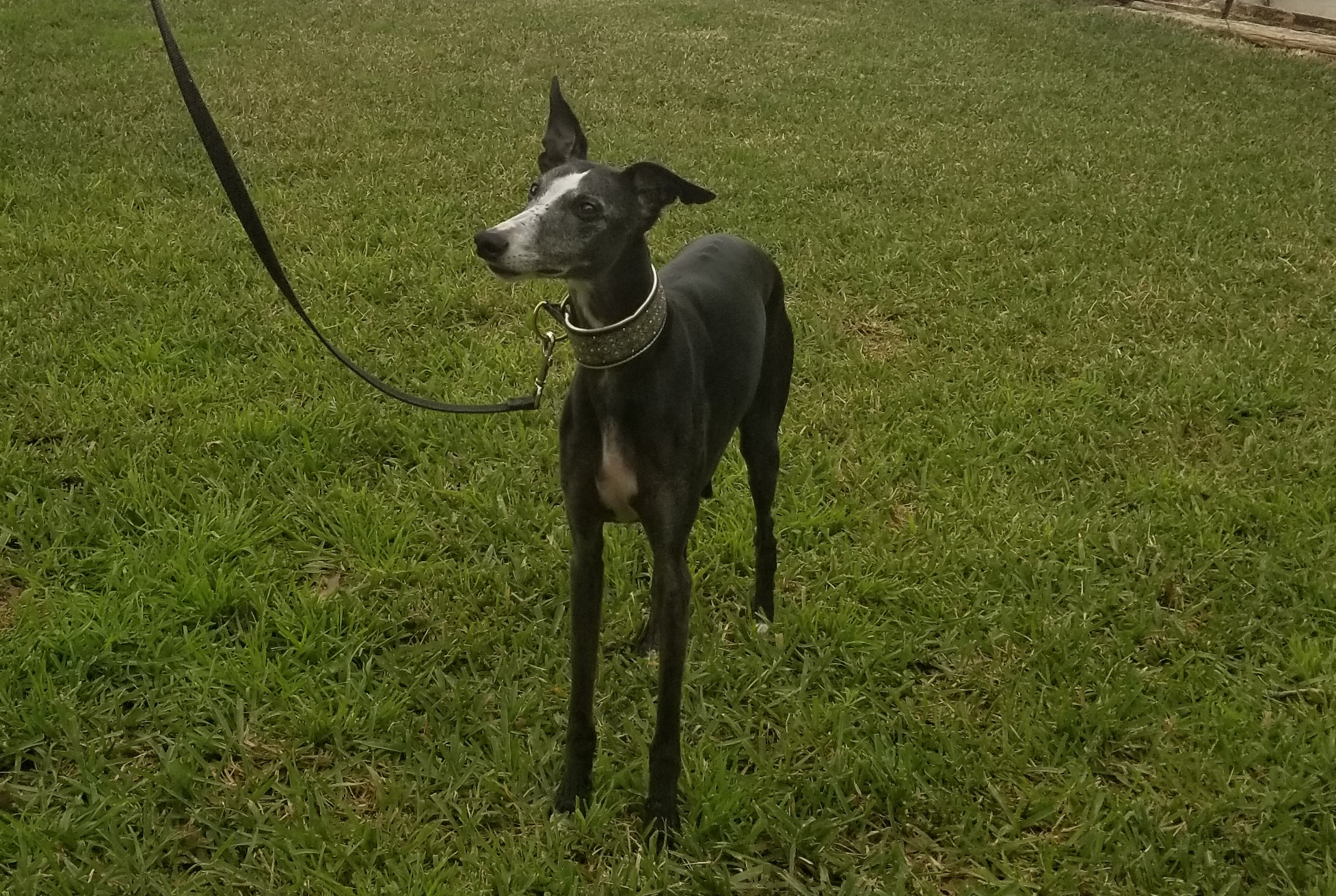 An adoption application is REQUIRED to be submitted before you contact a WRAP foster volunteer about this rescue or others currently available for adoption. Please submit an application. WRAP volunteers may respond to applicants and will make final decisions on adoptions. We will keep your application on file for six months.
WRAP does not ship dogs and prefers to place Whippets in homes within a reasonable driving distance from the foster home. If the WRAP volunteer fostering a dog does not live in your state you may contact them at the email address shown above to inquire after you have submitted an adoption application.