Name of Whippet, Location: Adopted: Rafi, 10 yr old male in Wilmington, NC
Location Category: Now Adopted
Name of foster volunteer: Traci Bean
Email: tracirbean@gmail.com     Phone: 828-217-9988
Address:
Hi! I'm Rafi, short for Rafael. I'm a healthy boy being fostered in Wilmington, NC. Although i enjoy taking small walks and exploring the outdoors, sleeping on the couch and playing with my toy ball are my favorite things to do. I'm very curious about people, but can be shy sometimes. My shyness can hide my unique and social personality, but let me warm up to you and we'll be inseparable.
I don't mind sharing my space with other animals, however, all I care about is a bond with a best human friend. At the age of 10, I've experienced a lot, so at this age I would like a new home with someone who enjoys the simple things in life. I love the simple company of a person be it at home or out to lunch. The company is all I need. The more time we spend together the better.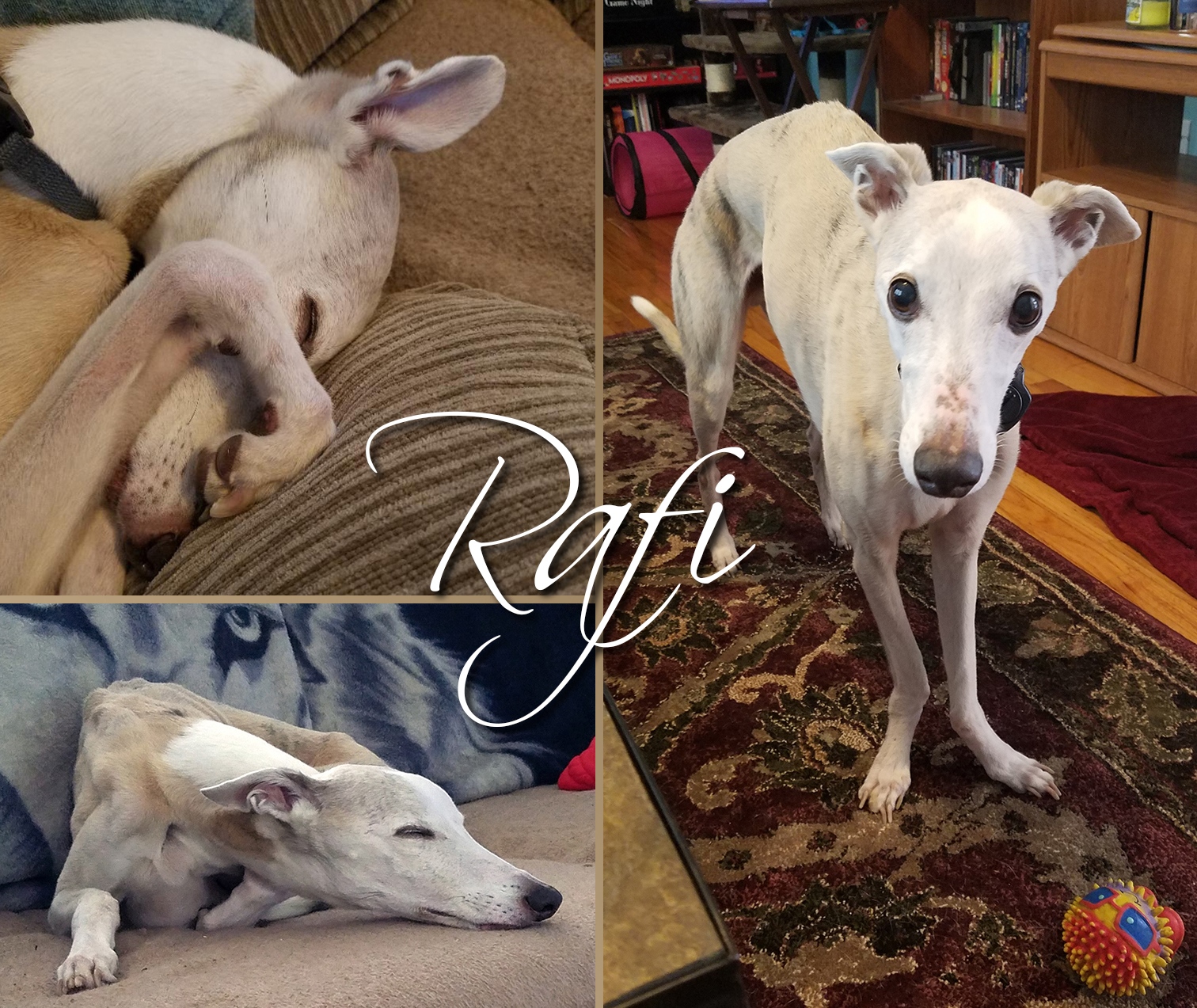 An adoption application is REQUIRED to be submitted before you contact a WRAP foster volunteer about this rescue or others currently available for adoption. Please submit an application. WRAP volunteers may respond to applicants and will make final decisions on adoptions. We will keep your application on file for six months.
WRAP does not ship dogs and prefers to place Whippets in homes within a reasonable driving distance from the foster home. If the WRAP volunteer fostering a dog does not live in your state you may contact them at the email address shown above to inquire after you have submitted an adoption application.