Name of Whippet, Location: Adopted: Kitty – Female in Bakersfield, CA
Location Category: Now Adopted
Name of foster volunteer: Craig Morley
Email: dcraigmorley@gmail.com     Phone:
Address:
Kitty is back in WRAP's care and is looking for her forever home. Kitty is a one-year-old Whippet mix and is a bit larger than a Whippet at 40 lbs. She came into WRAP's care last year when her pregnant mother, a purebred Whippet, was rescued and fostered by WRAP volunteer Craig Morley. The sire of the litter was undetermined, but after the litter was born Craig did DNA testing and found the father of the litter was a Boxer.
She is happy, playful, and well-socialized. Kitty is spayed, microchipped, house trained, and uses a dog door. Kitty has exhibited some separation anxiety and needs a family with at least one other dog and where someone will be home most of the day. A securely fenced yard with access through a dog door is a must. She will sleep in a crate next to your bed or next to other dogs crated right by her side. She is also a very good bed-sleeper.
If Kitty sounds like the perfect dog for you please complete an adoption application. If you live outside of the state of California please email her foster dcraigmorley@gmail.com and let Craig know you've submitted an application.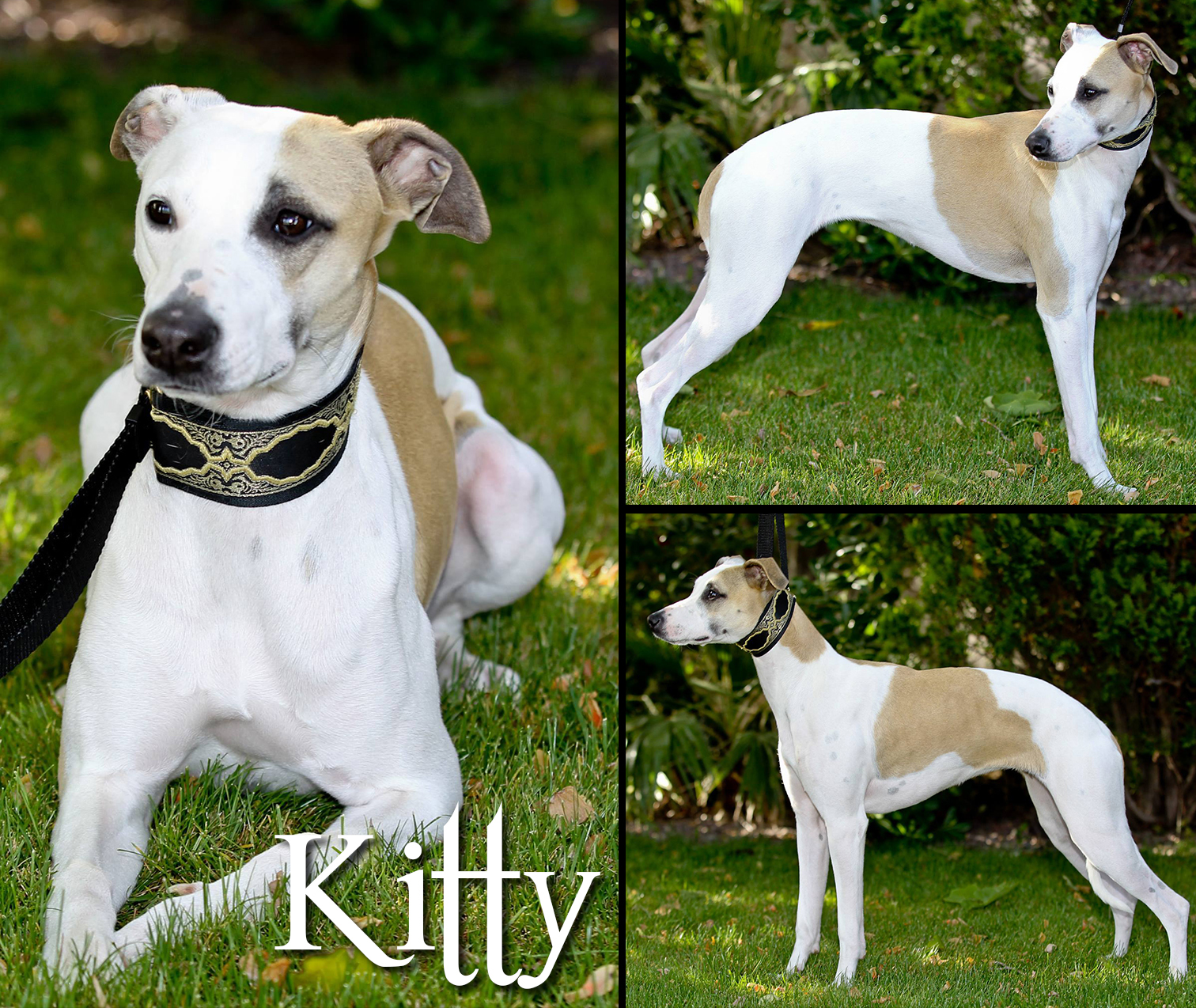 An adoption application is REQUIRED to be submitted before you contact a WRAP foster volunteer about this rescue or others currently available for adoption. Please submit an application. WRAP volunteers may respond to applicants and will make final decisions on adoptions. We will keep your application on file for six months.
WRAP does not ship dogs and prefers to place Whippets in homes within a reasonable driving distance from the foster home. If the WRAP volunteer fostering a dog does not live in your state you may contact them at the email address shown above to inquire after you have submitted an adoption application.