Name of Whippet, Location: Adopted: Dash, 5 year old female in Huntsville, AL
Location Category: Now Adopted
Name of foster volunteer: Faith Hooper
Email: fhoopersmith13@gmail.com     Phone:
Address: Huntsville, AL
Meet Dash, the 5-year-old female being fostered in Huntsville, AL. Dash is shy, but oh-so-sweet. Her favorite pastimes include sunbathing in the backyard and snuggling up in her Cozy Cave or burrowing under the covers of her foster human's bed for some serious Zs. Dash can be a bit of a scaredy-pup, but that just means she's looking for a caring family who understands her gentle nature. She takes cues from her foster brother, finding comfort and confidence by following in his pawprints. If something startles her, she might try to make a quick getaway, so a sturdy 6-foot fence is a must to keep her safe and sound. But here's the best part – Dash is a pro at cuddles! Whether it's with humans or her furry pals, she's always up for a snuggle session! She is a true "lap dog" that thinks your lap is the best seat in the house. Dash is crate trained and potty trained as well, making her an all-around perfect companion.
If you're ready to add a whippet to your family, and you're within a reasonable driving distance to Huntsville, AL, please complete the Adoption Application here: https://whippet-rescue.org/adoption-application/ .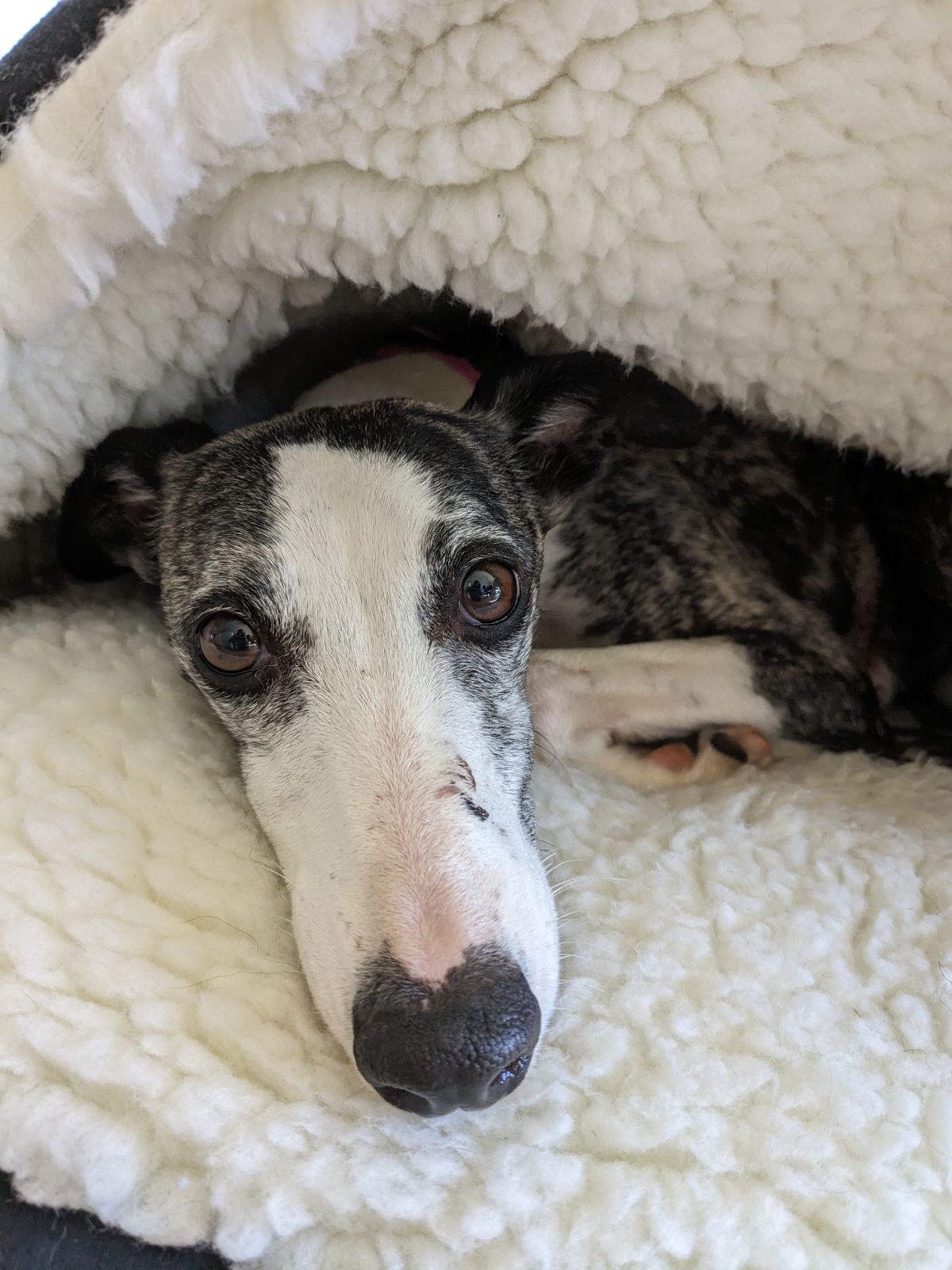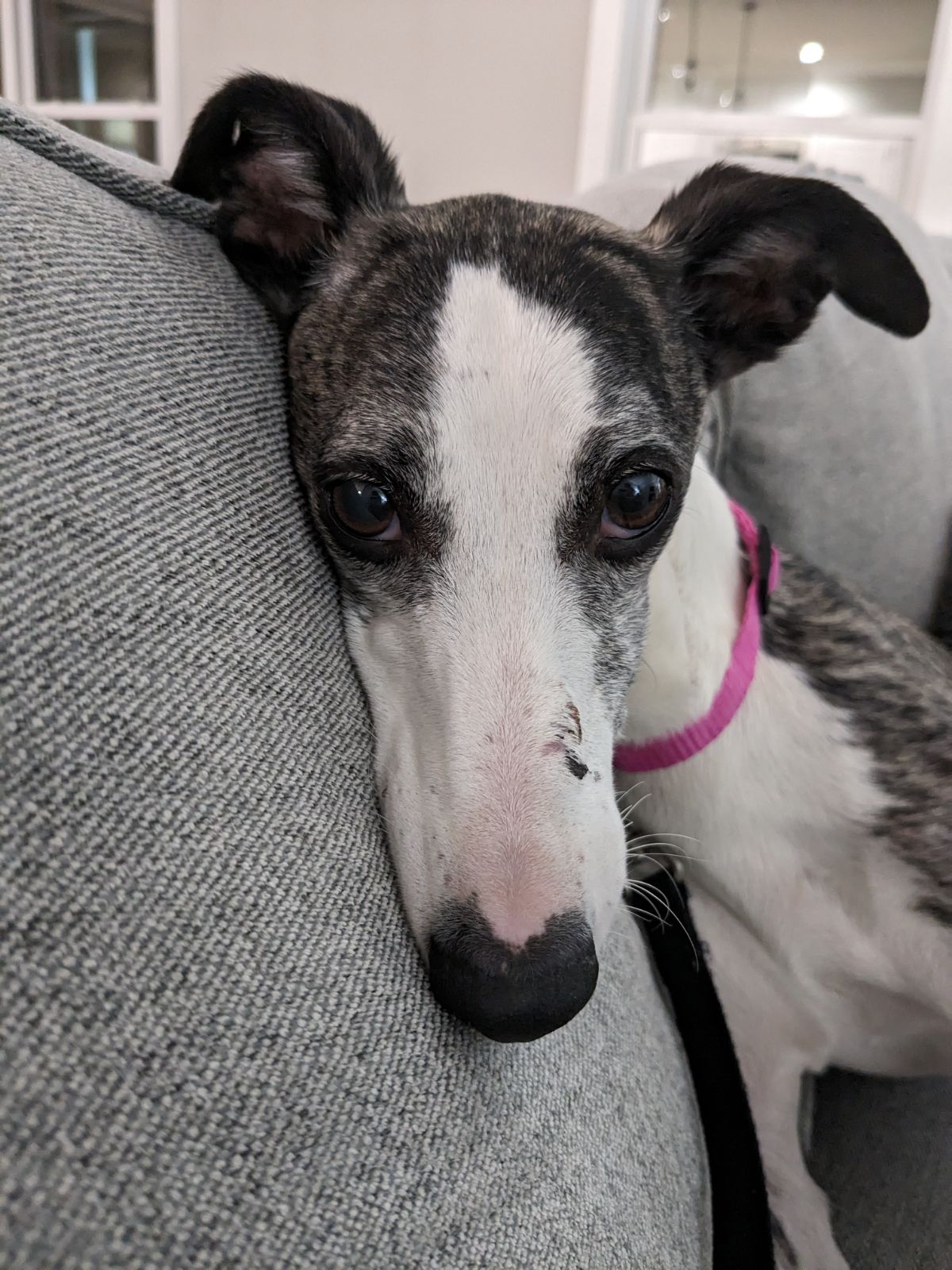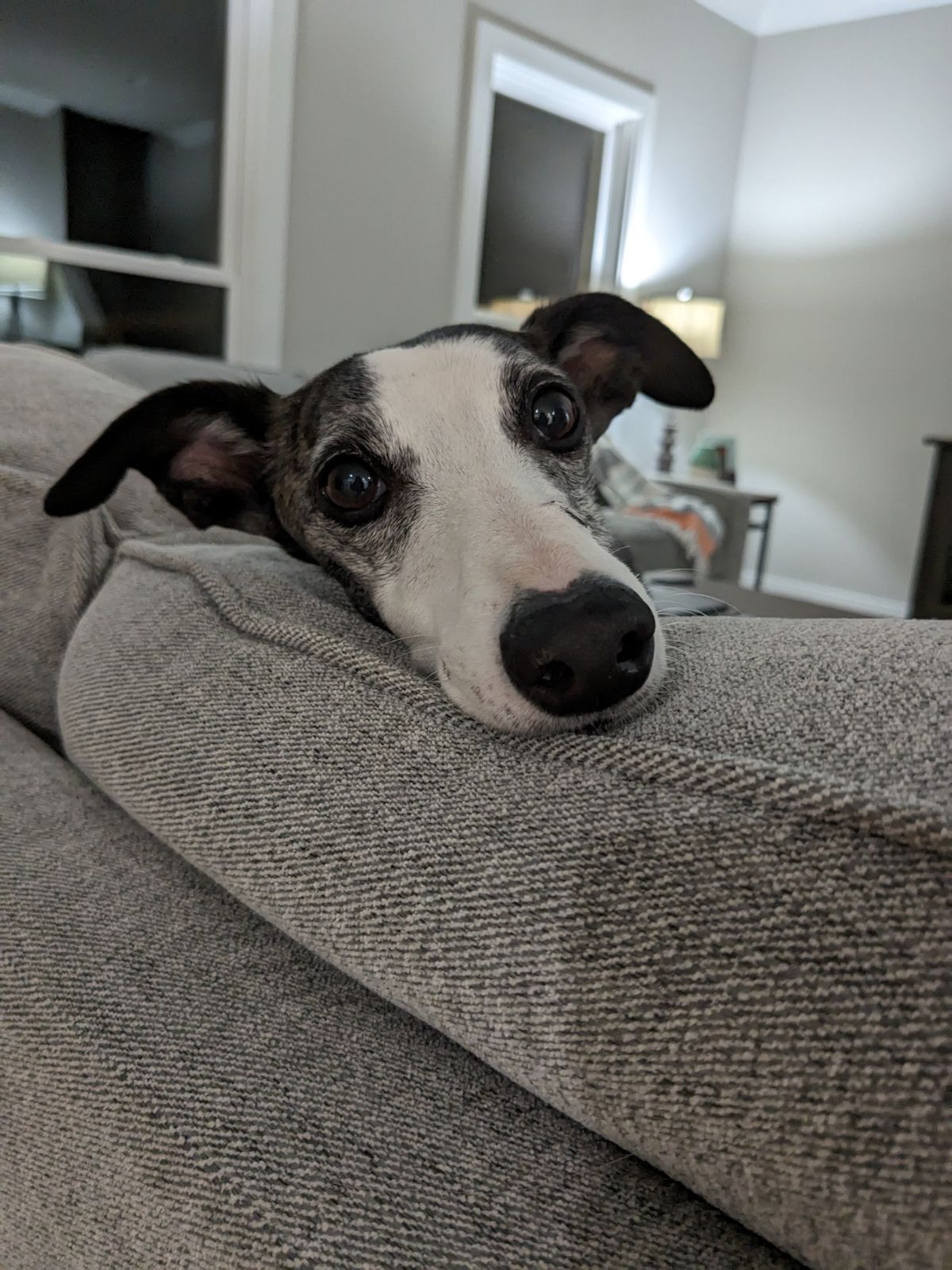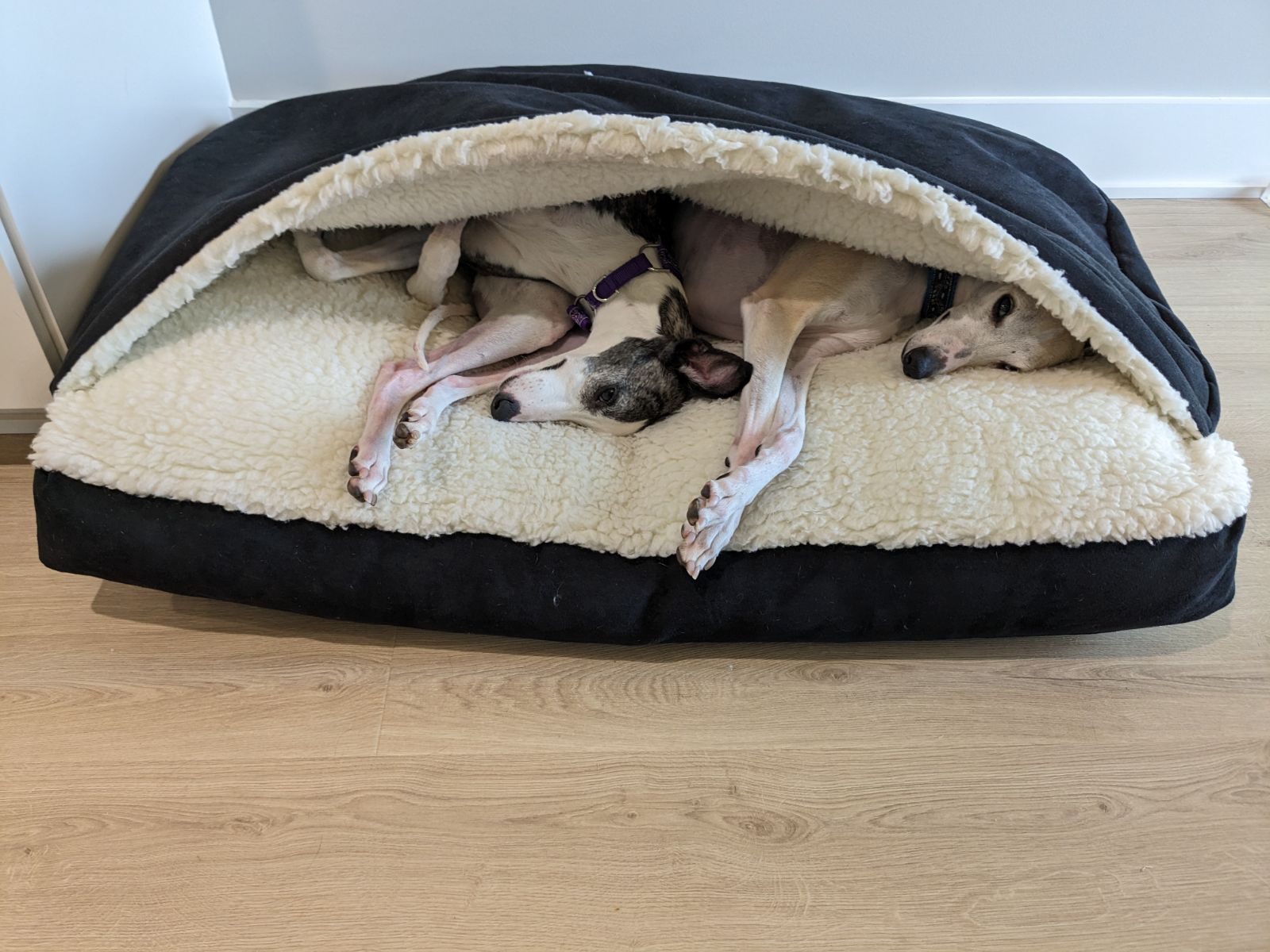 An adoption application is REQUIRED to be submitted before you contact a WRAP foster volunteer about this rescue or others currently available for adoption. Please submit an application. WRAP volunteers may respond to applicants and will make final decisions on adoptions. We will keep your application on file for six months.
WRAP does not ship dogs and prefers to place Whippets in homes within a reasonable driving distance from the foster home. If the WRAP volunteer fostering a dog does not live in your state you may contact them at the email address shown above to inquire after you have submitted an adoption application.