Name of Whippet, Location: Adopted: Jay, 4.5 year old male, Atlanta, GA
Location Category: Now Adopted
Name of foster volunteer: Michelle
Email: MichWhipp@gmail.com     Phone:
Address: Atlanta GA
Jay is a very handsome 4.5 yo male with the form and temperament of a show dog! This sweet gentle boy is looking for a furever home with a canine pal and an owner committed to daily walks and playtime. He was crated too much in his former life so he prefers someone who is home most of the time and can give him the companionship he enjoys. He enjoys daily walks and running around the fenced yard, and like most (all!) whippets loves snuggling and hanging out with his owners. Jay is healthy, potty trained, has good manners and is good in the car, but it's no surprise he doesn't like to be crated. He is not cat friendly, and he hasn't been tested around young kiddos. If you're within reasonable driving distance to Atlanta (up to 3 hours), please complete the adoption application for consideration and feel free to also email Michelle Legan at michwhipp@gmail.com.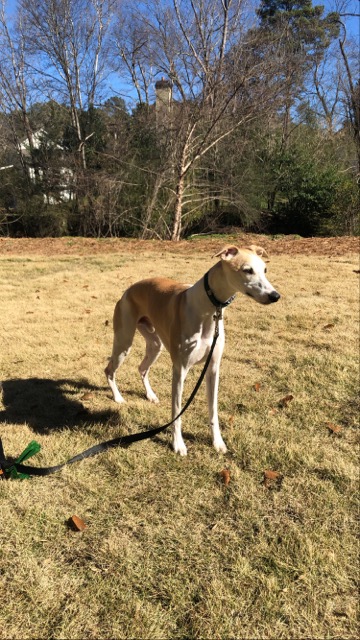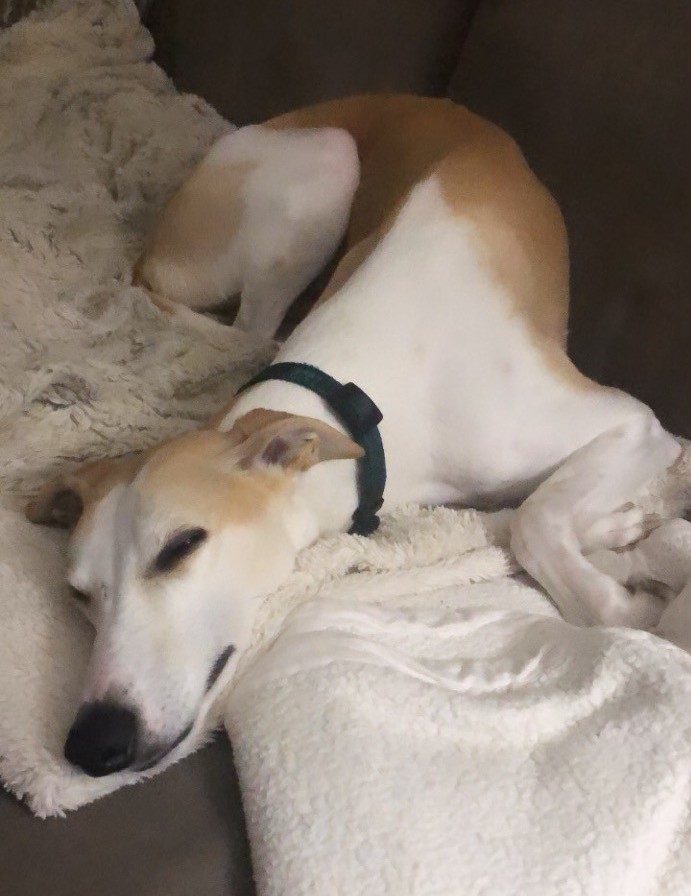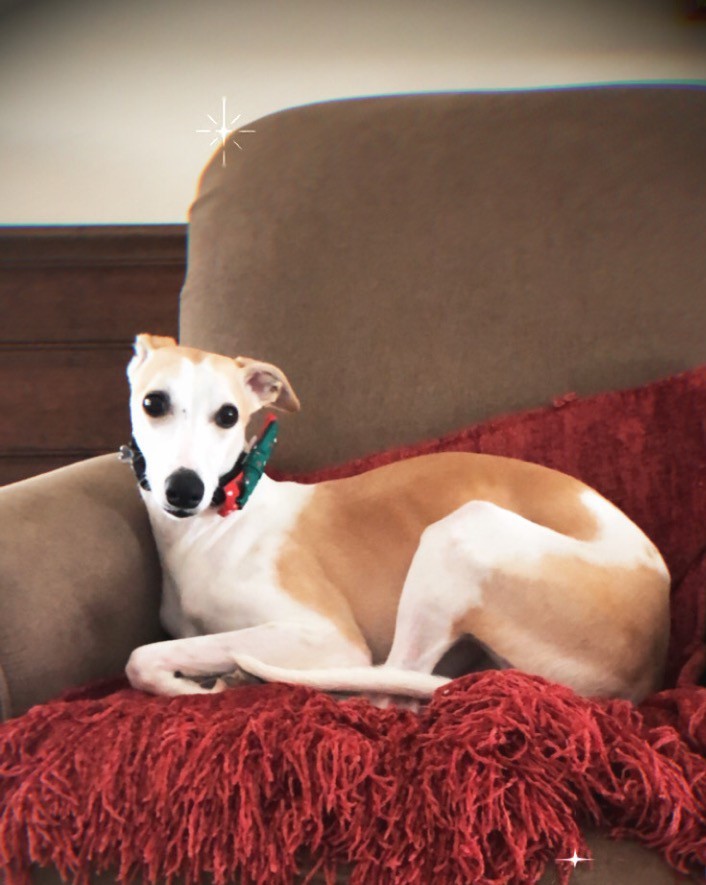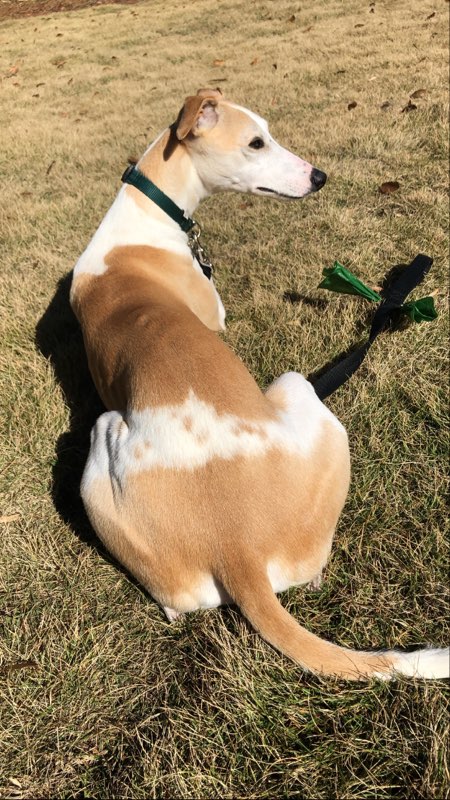 An adoption application is REQUIRED to be submitted before you contact a WRAP foster volunteer about this rescue or others currently available for adoption. Please submit an application. WRAP volunteers may respond to applicants and will make final decisions on adoptions. We will keep your application on file for six months.
WRAP does not ship dogs and prefers to place Whippets in homes within a reasonable driving distance from the foster home. If the WRAP volunteer fostering a dog does not live in your state you may contact them at the email address shown above to inquire after you have submitted an adoption application.