Name of Whippet, Location: ADOPTED – RUSTY, 3-4 yrs old, male, Chicagoland area, IL
Location Category: Now Adopted
Name of foster volunteer: Robyn
Email: tvrc4@yahoo.com     Phone:
Address:
Rusty is a beautiful brindle Whippet, who is looking for a patient and understanding adopter. At 3-4 years old, he was one of two dozen Whippets rescued from a home, where he lacked basic socialization and life skills. In a foster home, Rusty prefers to feel safe in his crate. He doesn't mind the resident dogs, but he is not sure how to act or what to do with them. His adopter will need to go very slowly with him and have realistic expectations about the kind of dog he is. Rusty trusts the people giving him food, water, and shelter, but he doesn't understand the benefits of petting, toys, cuddling, or just being in the same room as his people. Outside, he is efficient about doing his business, but he doesn't know how to play, fetch, or enjoy the yard. For his security, he'd benefit from a 5-foot fence, but he can also potty on leash. If spooked, he can hide in a tight spot and not understand why he should come out, so his fosters keep him on a leash while in the fenced yard to be extra safe. After getting a bath, Rusty was scared and jumped in his foster's front-loader washing machine, thinking it was a cozy crate. Since being in two foster homes for months, he has started to crack his shell, but he still has a lot of work before he comes out. We are trying a Thundershirt 24/7 to see if that makes him feel safe. Another social dog may help. He has no history with cats or kids. We don't think he'd appreciate the unpredictability and noise of children. Rusty is sensitive, and a quiet home and neighborhood will help him relax and feel safe. He has a very sweet and gentle temperament. If you are looking for a quiet roommate who keeps to himself, please consider taking baby steps with Rusty.
Adoption radius is a 4 hour limit from Chicago.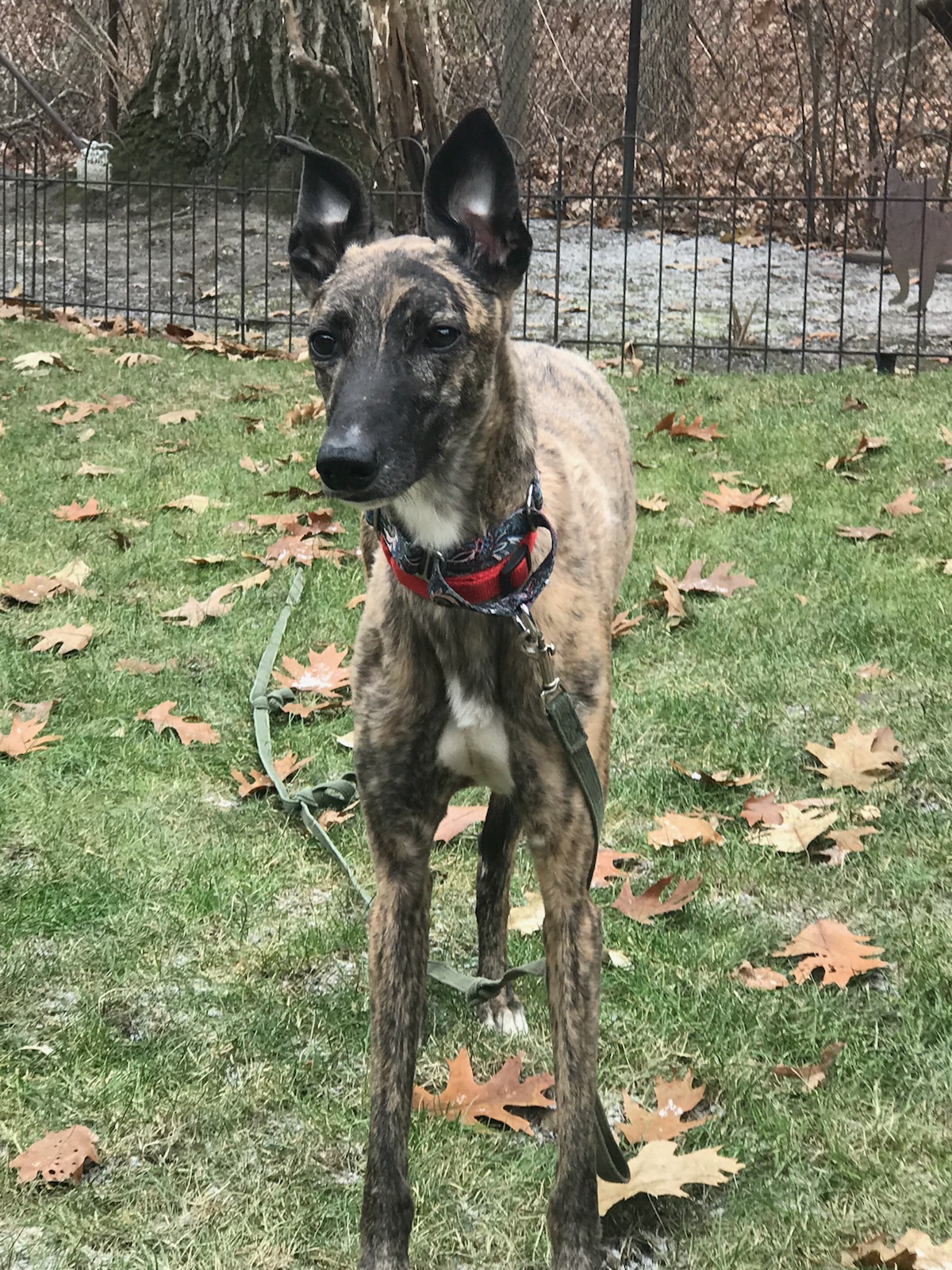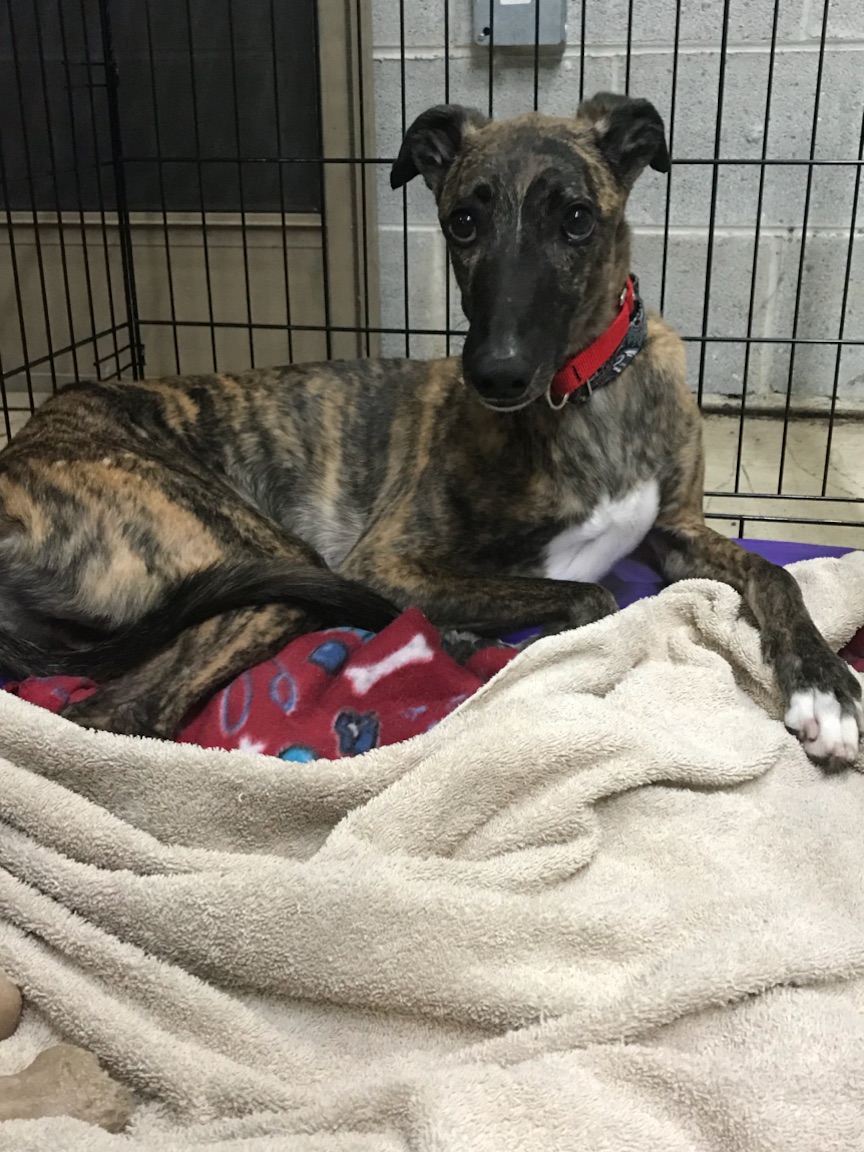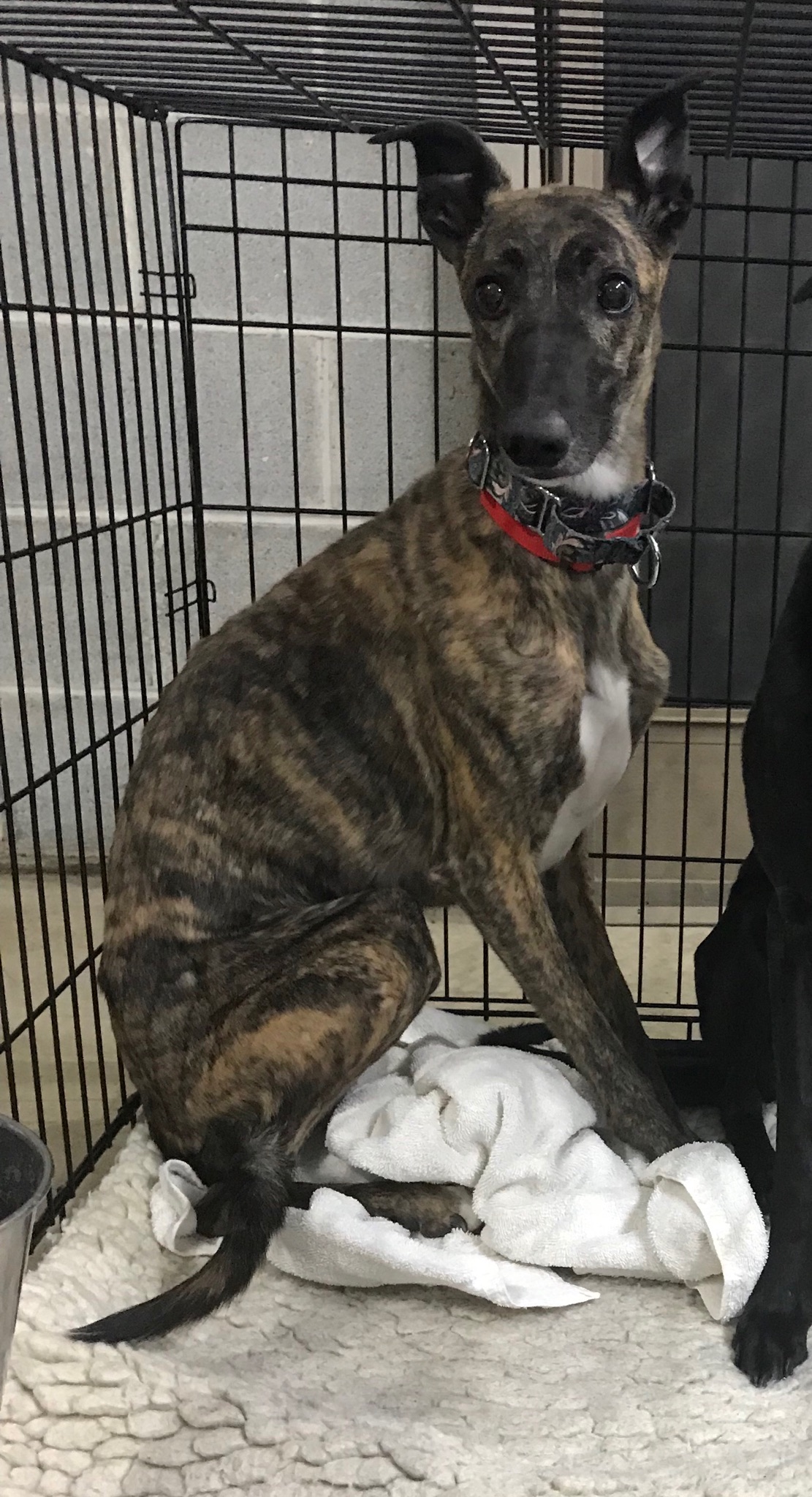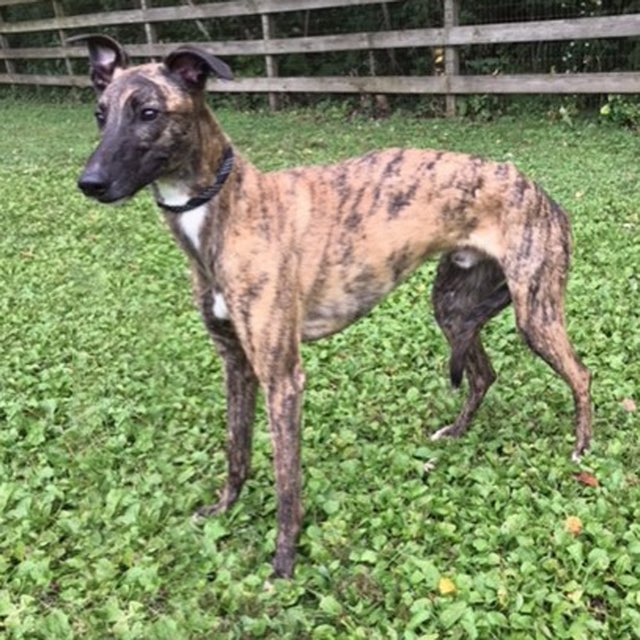 An adoption application is REQUIRED to be submitted before you contact a WRAP foster volunteer about this rescue or others currently available for adoption. Please submit an application. WRAP volunteers may respond to applicants and will make final decisions on adoptions. We will keep your application on file for six months.
WRAP does not ship dogs and prefers to place Whippets in homes within a reasonable driving distance from the foster home. If the WRAP volunteer fostering a dog does not live in your state you may contact them at the email address shown above to inquire after you have submitted an adoption application.