Name of Whippet, Location: Adopted: Jagger male Kansas City MO
Location Category: Now Adopted
Name of foster volunteer: Libby Rice
Email: wipits@sbcglobal.net     Phone:
Address: Kansas City MO
Jagger is a large solid blue boy. He is s lover, not a fighter, as all of his scars on his body show. He is estimated around 3 years old but still very puppy acting. He was also from the hoarding group and lacks manners. He still hides from strangers but when he gets to know you, he is very sweet. He loves his food so this will help to win him over. He definitely needs a fenced yard and a quiet home. He has only known the woman he lived with so he will probably take a while to bond with a man. So if you have a lot of patience and want a friend for life, this is your guy. He likes other dogs but is apprehensive if they are rambunctious and pushy. I would not trust him around cats either. He loves his crate. It is his safe place.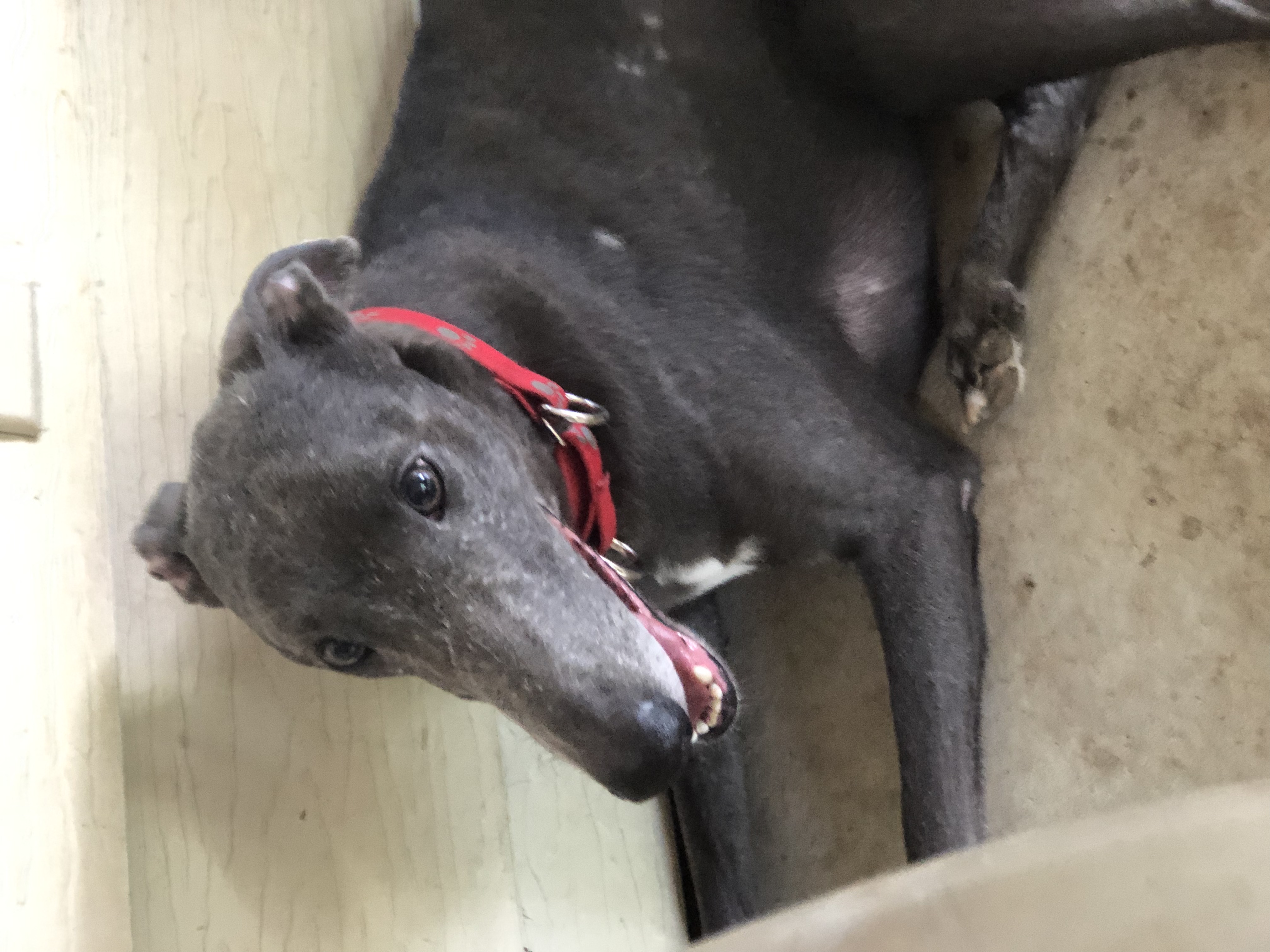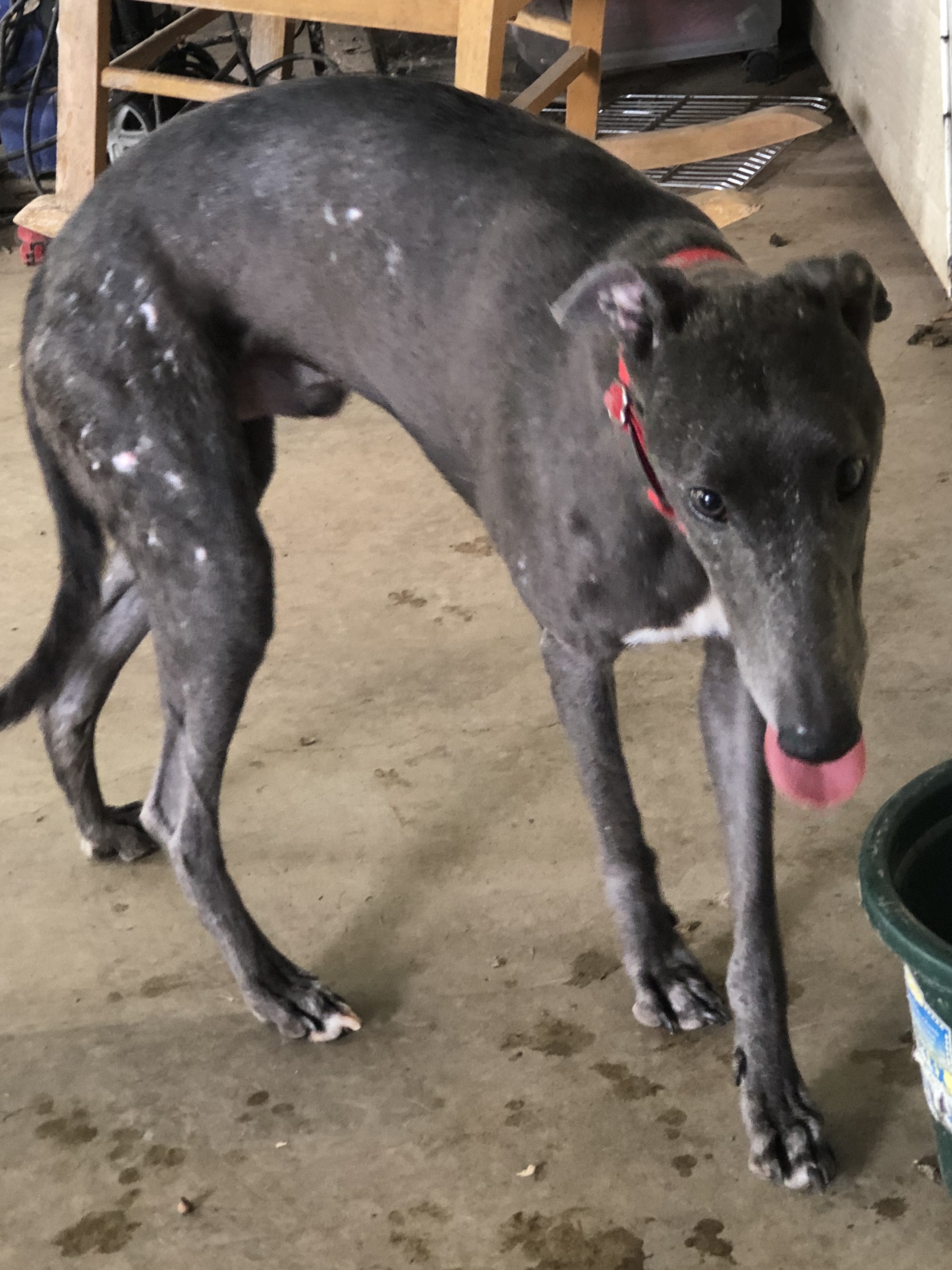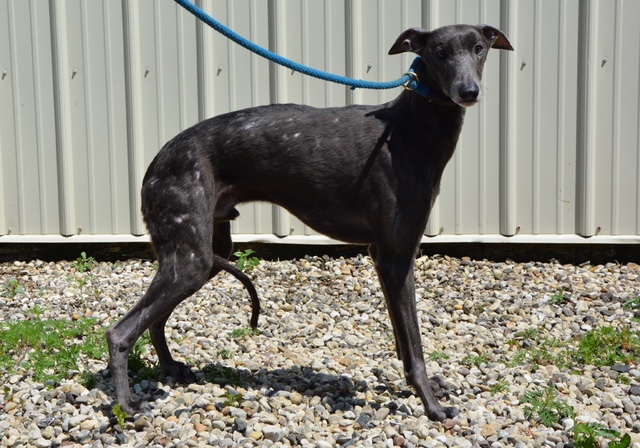 An adoption application is REQUIRED to be submitted before you contact a WRAP foster volunteer about this rescue or others currently available for adoption. Please submit an application. WRAP volunteers may respond to applicants and will make final decisions on adoptions. We will keep your application on file for six months.
WRAP does not ship dogs and prefers to place Whippets in homes within a reasonable driving distance from the foster home. If the WRAP volunteer fostering a dog does not live in your state you may contact them at the email address shown above to inquire after you have submitted an adoption application.