Name of Whippet, Location: Adopted: Sparky a 3.5 yr old male in Washington state
Location Category: Now Adopted
Name of foster volunteer: Laurie Landes Wichert
Email: casadewhippets@yahoo.com     Phone:
Address:
Sparky is a neutered 3.5 yr old loving Velcro whippet. He shows promise as an agility dog or barn hunter. He likes his down time too and is happiest on the couch next to you. He is crate trained and is cat friendly and doesn't seem interested, but should be properly introduced to dog-savvy cats. He loves to be the center of attention, and pampered Give him the chance and he will be the best bed warmer ever. Excellent health. He needs a fenced yard of at least 5 feet. We will consider WA or OR homes.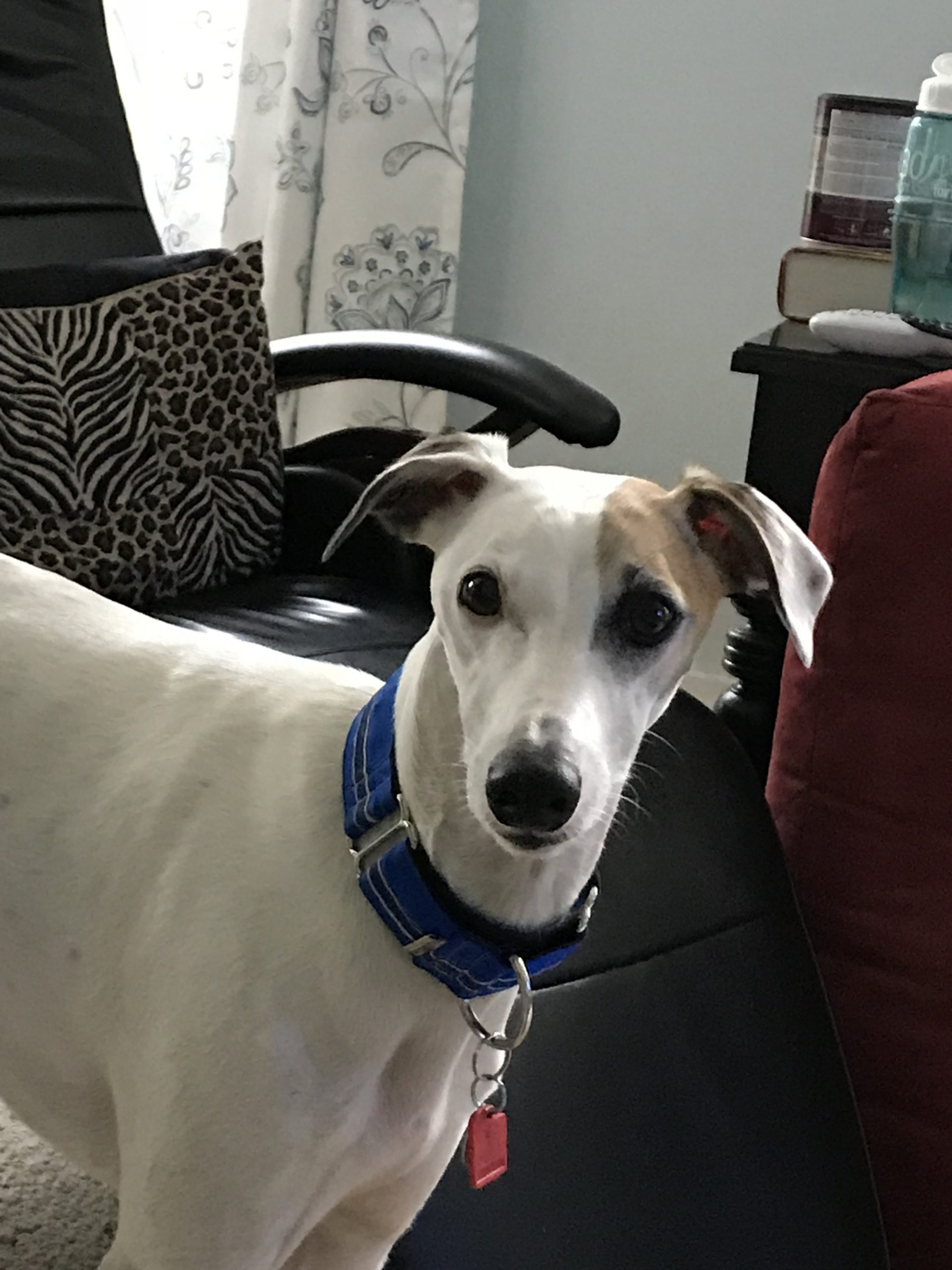 An adoption application is REQUIRED to be submitted before you contact a WRAP foster volunteer about this rescue or others currently available for adoption. Please submit an application. WRAP volunteers may respond to applicants and will make final decisions on adoptions. We will keep your application on file for six months.
WRAP does not ship dogs and prefers to place Whippets in homes within a reasonable driving distance from the foster home. If the WRAP volunteer fostering a dog does not live in your state you may contact them at the email address shown above to inquire after you have submitted an adoption application.