Name of Whippet, Location: Adopted: Daisy, a 4 1/2 month old female puppy in Charlotte, NC
Location Category: Now Adopted
Name of foster volunteer: Stanage Elling
Email: alldogsallthetime@gmail.com     Phone:
Address: Charlotte, NC
Daisy is a lovely four and a half month-old puppy. She is happy, and playful, and social, and loves everybody and every dog she meets! She sleeps in the bed, snuggles on the sofa, and is a typical whippet puppy. These pictures don't due her justice – she's cute as a button.
Daisy is healthy, and up-to-date on all her first-year vaccines and tests. She has not yet been spayed. She is house-broken, crate-trained, and still learning how to walk on a leash.
If you are interested in Daisy, please fill out, and submit online, the adoption application on the WRAP website: whippet-rescue.org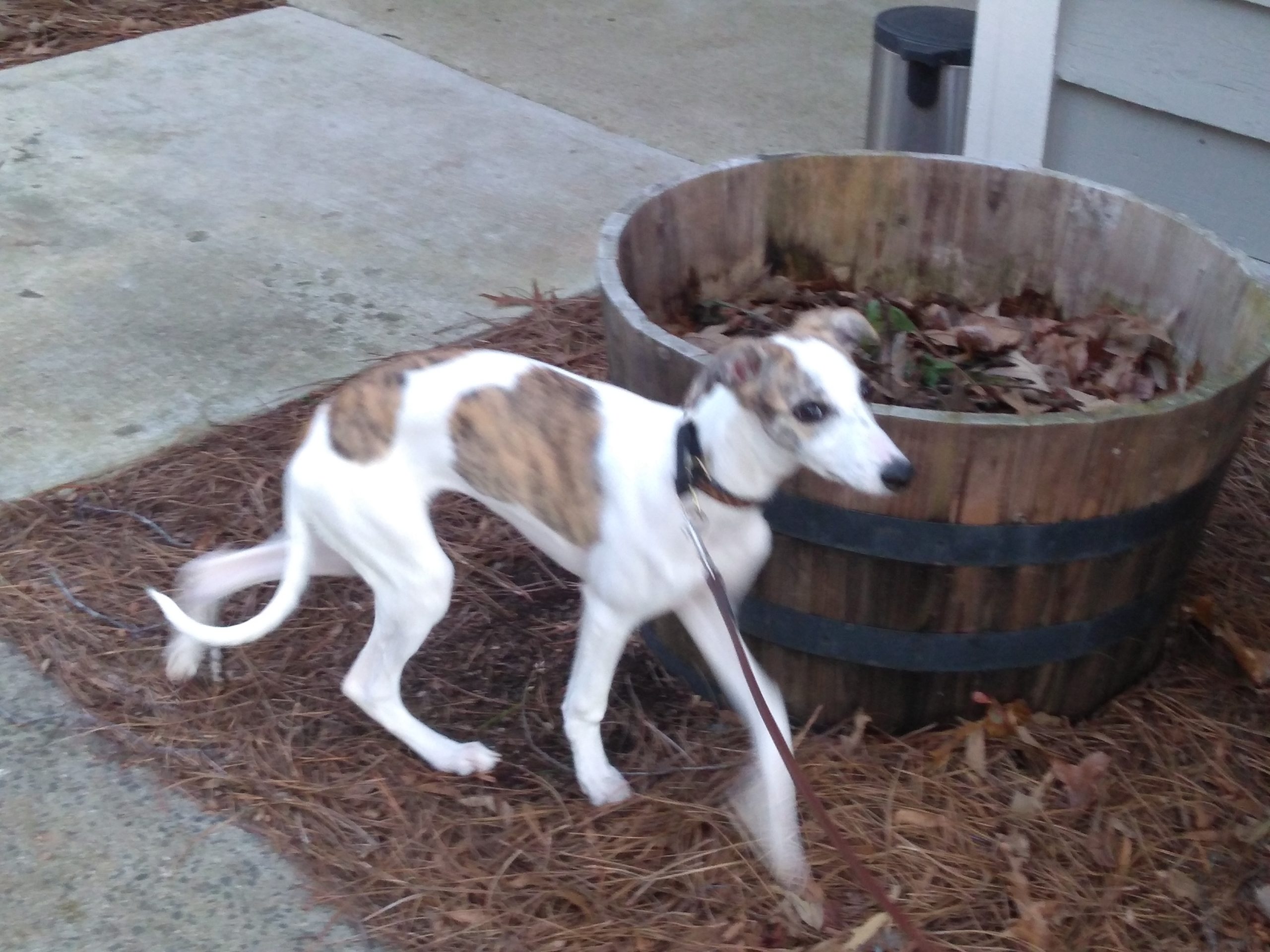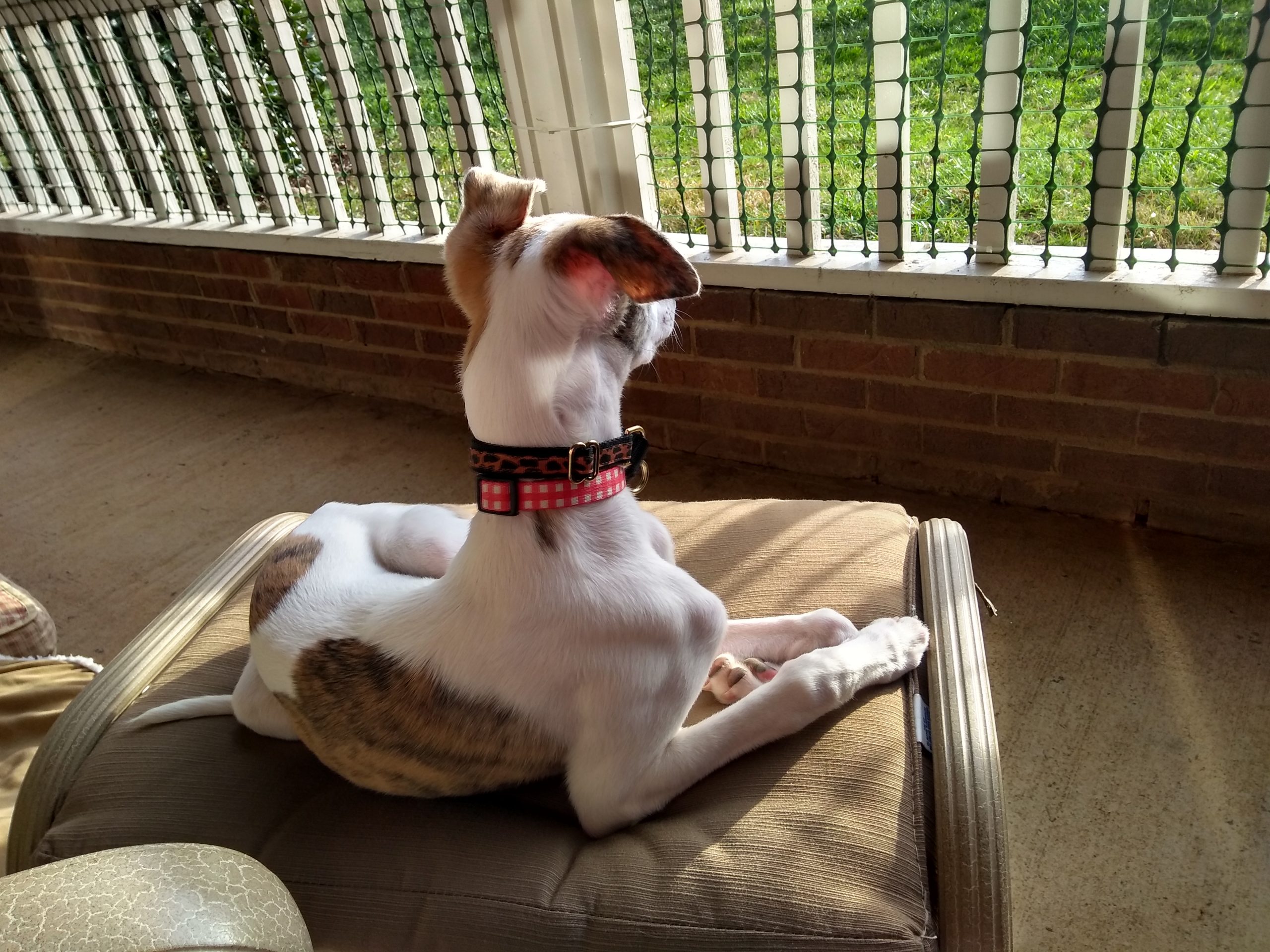 An adoption application is REQUIRED to be submitted before you contact a WRAP foster volunteer about this rescue or others currently available for adoption. Please submit an application. WRAP volunteers may respond to applicants and will make final decisions on adoptions. We will keep your application on file for six months.
WRAP does not ship dogs and prefers to place Whippets in homes within a reasonable driving distance from the foster home. If the WRAP volunteer fostering a dog does not live in your state you may contact them at the email address shown above to inquire after you have submitted an adoption application.