Name of Whippet, Location: Adopted: Harley, 11 Year Old Female, Jacksonville Florida
Location Category: Now Adopted
Name of foster volunteer: Maggie Peterson
Email: maggiejane53@gmail.com     Phone: 9042345404
Address: Jacksonville, Florida
Harley is a beautiful 11-12 yo petite female looking for her furever home through no fault of her own. She is very calm and quiet in the house, likes to lounge around all day long, and will sleep in your bed at night. She would like to keep her whippety figure in her senior years, so she enjoys her daily walks and exploring the backyard. She is very sweet, loves lots of attention and will give you plenty of kisses…on her terms! A "chatty" girl, she will announce her presence with a bark if she sees a dog out the window or to greet a human visitor. She had a recent checkup at the vet and is in great health.
Harley and her foster brother get a long fine, but she prefers not to share her food or space with other dogs and she will sometimes let them know with a warning grumble or bark but she is not aggressive. She is not crate trained but as an only dog she doesn't need to be crated, she is very respectful of her environment. She is very healthy and rides well in the car.
Harley would do well as a single dog in a home with someone home all day to give her the love and attention she deserves to live out the rest of her senior years. She has not been cat or kid tested and probably wouldn't enjoy an active home environment.
If you're interested in this lovely gal and you're within reasonable driving distance to Jacksonville, FL please complete an application and feel free to drop her foster mom a note. Maggie Peterson maggiejane53@gmail.com.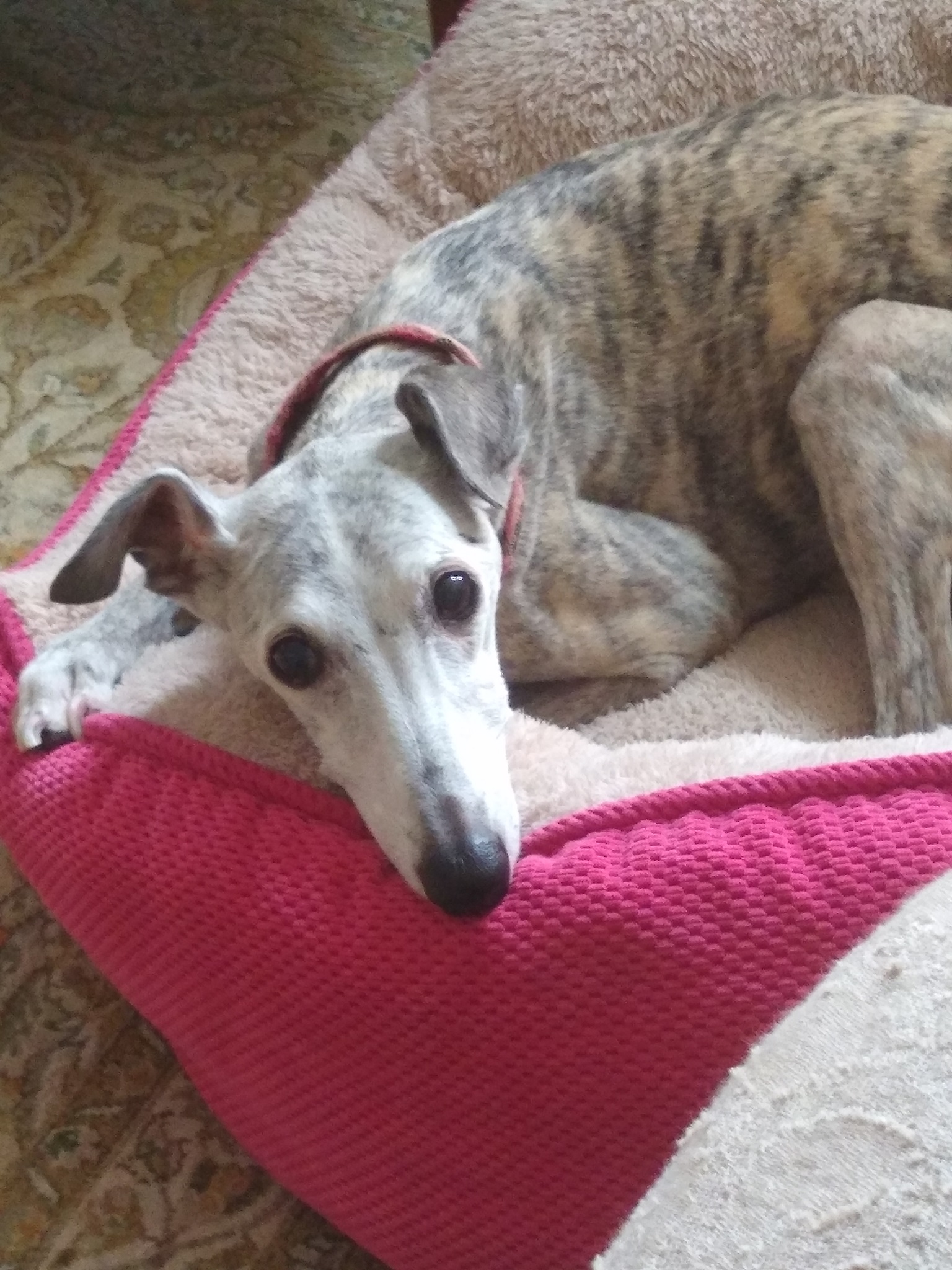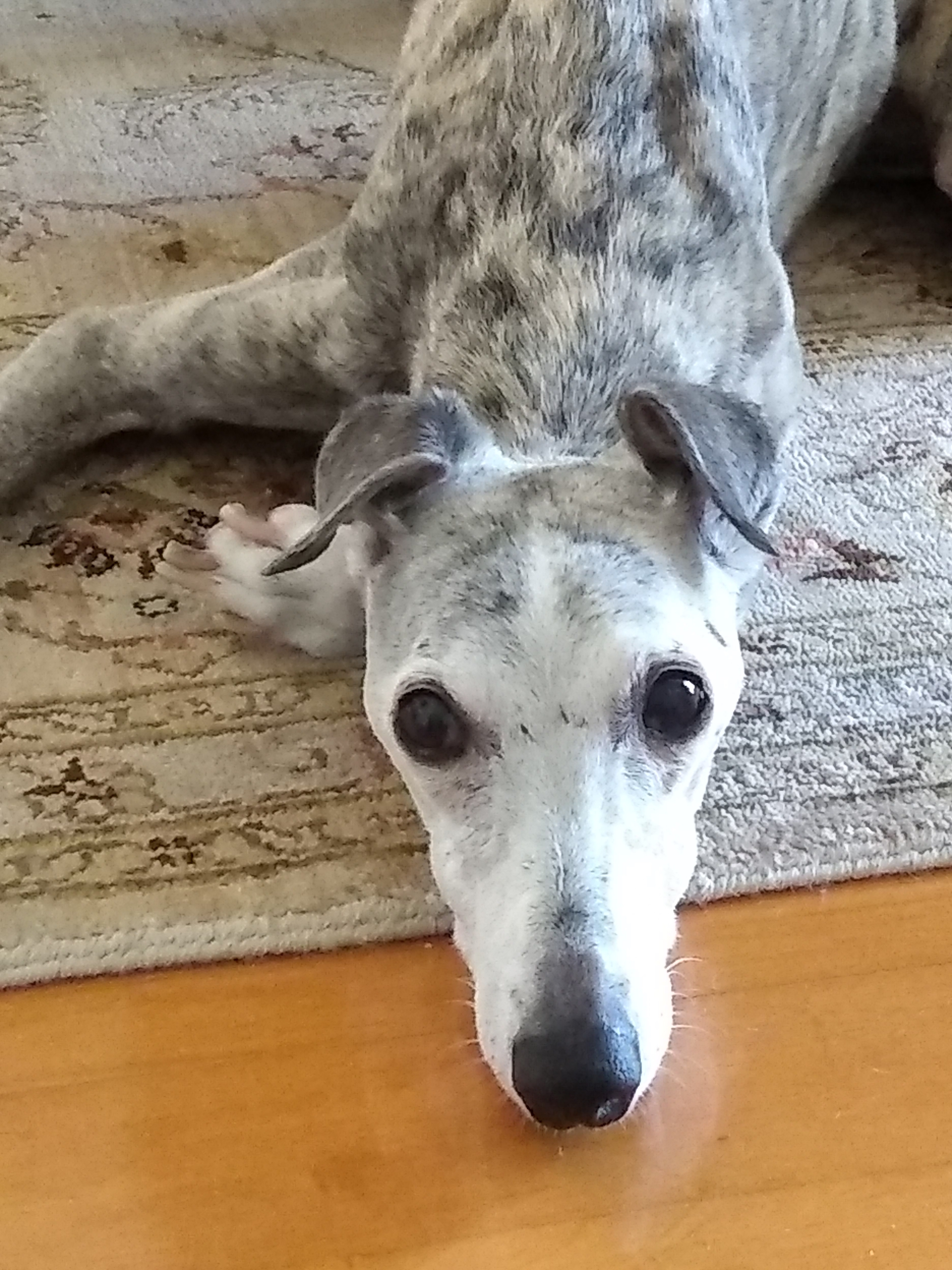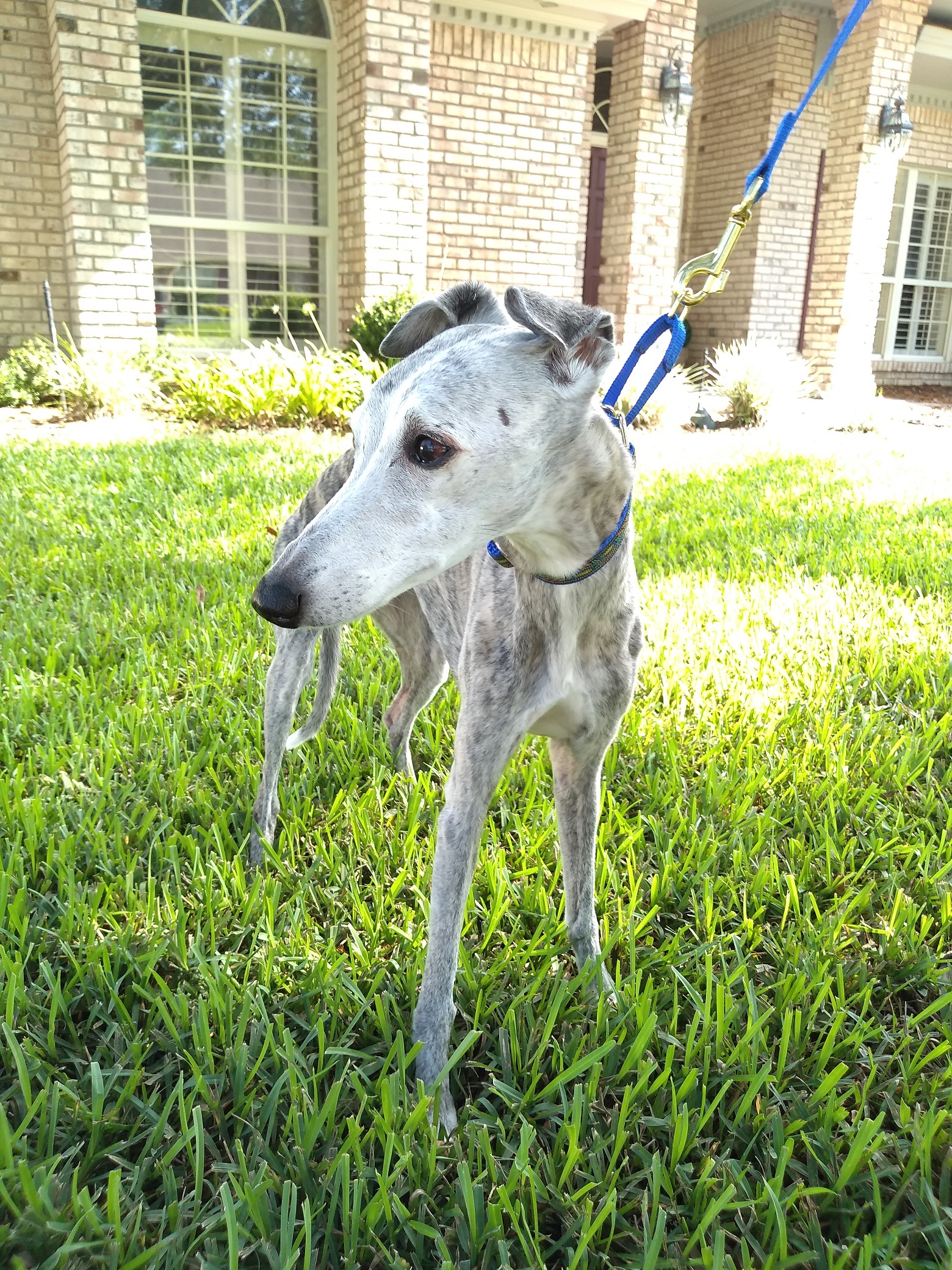 An adoption application is REQUIRED to be submitted before you contact a WRAP foster volunteer about this rescue or others currently available for adoption. Please submit an application. WRAP volunteers may respond to applicants and will make final decisions on adoptions. We will keep your application on file for six months.
WRAP does not ship dogs and prefers to place Whippets in homes within a reasonable driving distance from the foster home. If the WRAP volunteer fostering a dog does not live in your state you may contact them at the email address shown above to inquire after you have submitted an adoption application.