Name of Whippet, Location: Adopted • Nellie, 13+ yr old female in Sarasota, FL
Location Category: Now Adopted
Name of foster volunteer: Brenda Malick
Email: Brendajmalick@aol.com     Phone: 941-729-1936
Address: Sarasota
Nellie was a owner surrender to IG rescue. Coming to me at only 16lbs her future looked very bleak. But with her huge will to live she has continued to surprise me and improve. Nellie is special needs. She is 13 plus years and is deaf. But she is so sweet, perfectly housebroken. Nellie needs a loving home that realizes she is in her golden years. She needs small more frequent meals. She just wants a comfy couch to live out her life. She needs a fenced yard since she is deaf. She gets along with all people and dogs. She needs a quiet hearing dog that can lead her in the right direction.
Although she may not have a long life ahead of her she is sweet, unassuming, and easy to live with. If you can open your heart and home to Nellie please let me know.
Please email Brenda at Brendajmalick@aol.com after you have submitted your application to let her know.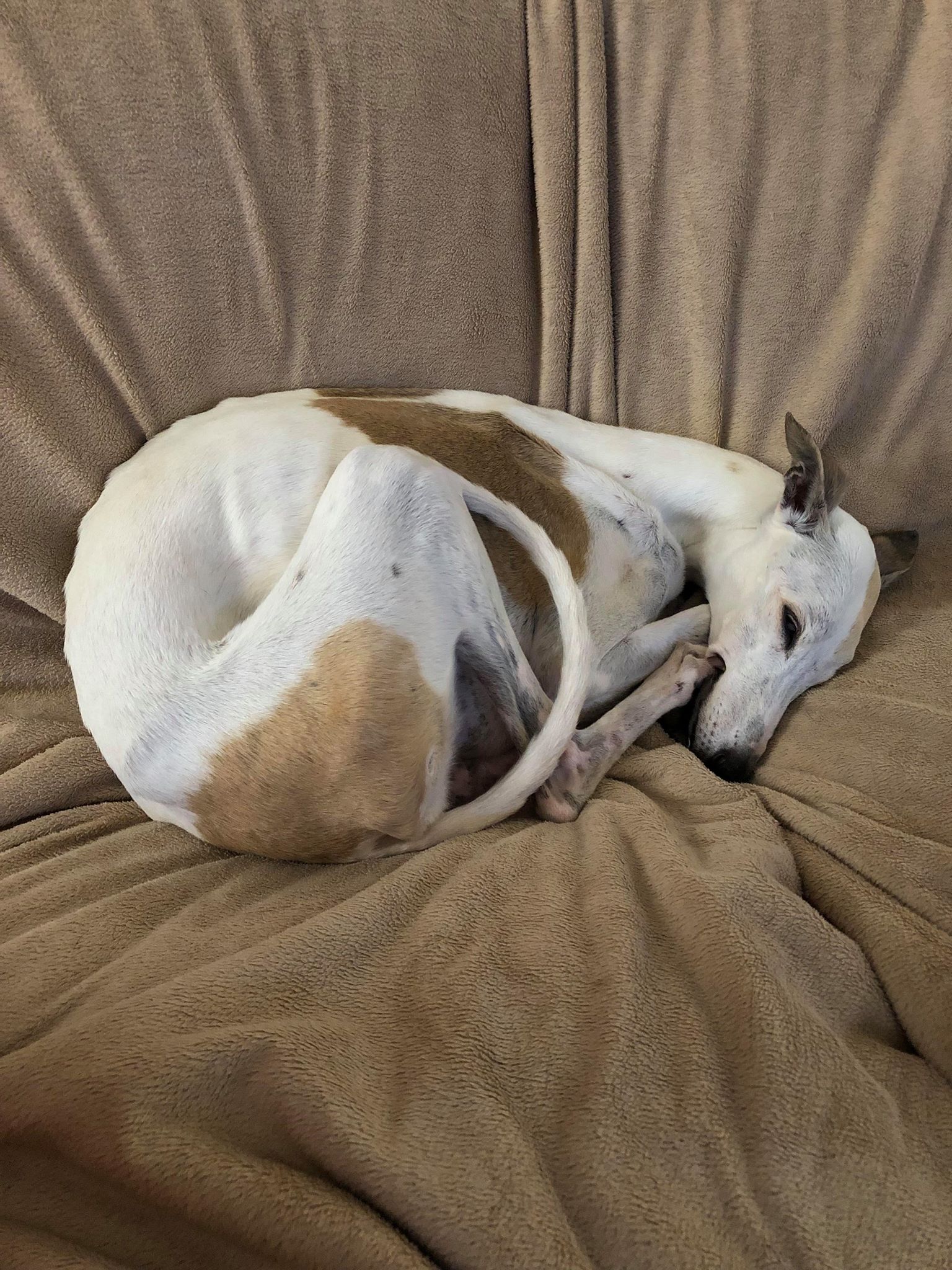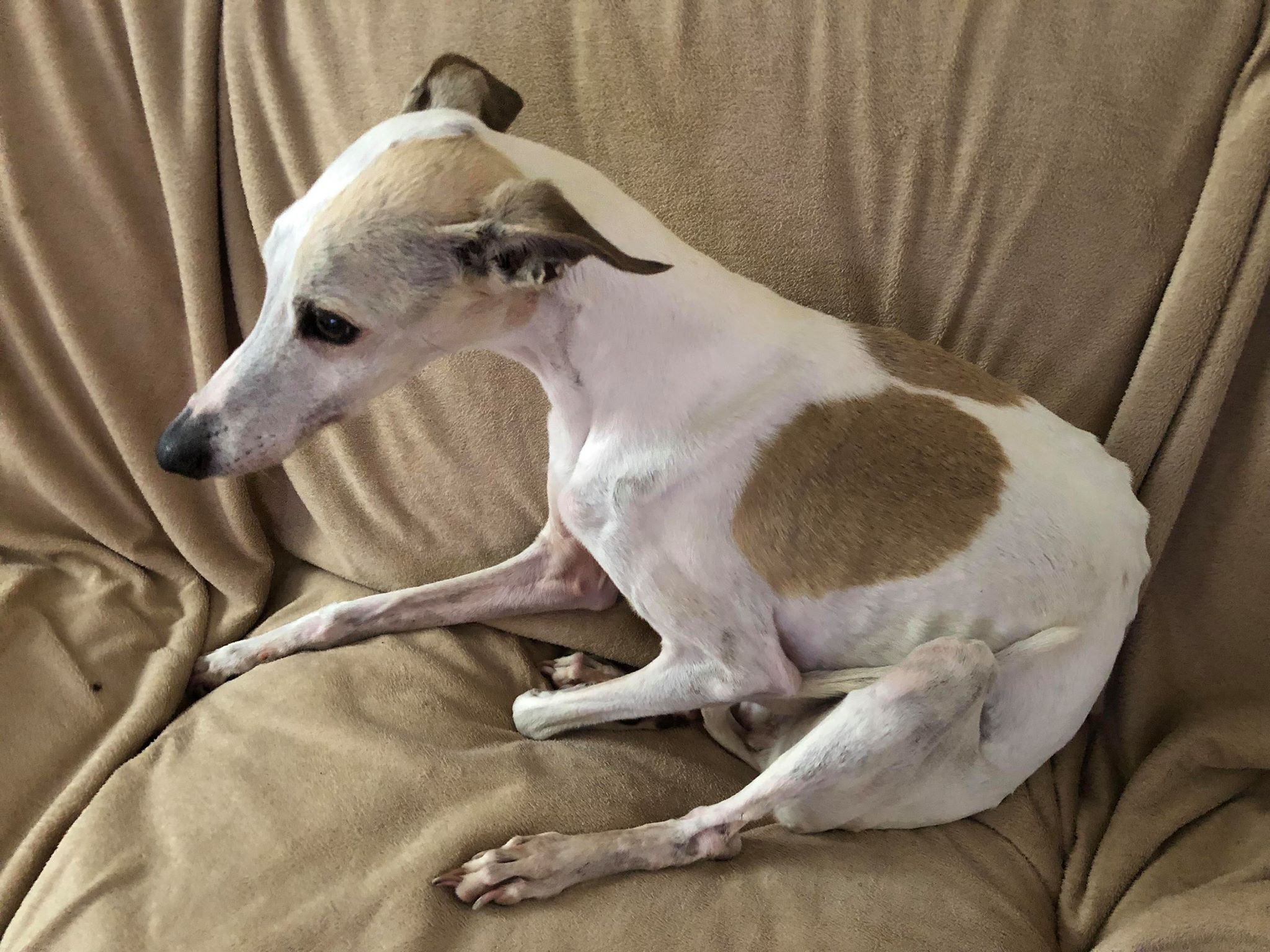 An adoption application is REQUIRED to be submitted before you contact a WRAP foster volunteer about this rescue or others currently available for adoption. Please submit an application. WRAP volunteers may respond to applicants and will make final decisions on adoptions. We will keep your application on file for six months.
WRAP does not ship dogs and prefers to place Whippets in homes within a reasonable driving distance from the foster home. If the WRAP volunteer fostering a dog does not live in your state you may contact them at the email address shown above to inquire after you have submitted an adoption application.