Name of Whippet, Location: Adopted: Pip, 1.5 years old, male, Chicagoland IL
Location Category: Now Adopted
Name of foster volunteer: Robyn
Email: tvrc4@yahoo.com     Phone:
Address:
Hello … I am Pip, mostly white with a few black patches and I am looking for a family to call his own. I am 1.5 years old and will be 2 years in September 2021. Pip has come to us from a not such a good environment…but his scars are deep and he needs a lot of additional patience and understanding. He has been in his foster home for about three weeks, completely vetted and neutered and heartworm negative. He has slowly started to acclimate in his foster home. He has started to show more of his adorable personality every day! He seems to love everyone he meets, and he gets along well with other dogs that he is currently residing with and yes even a cat! Though we would not recommend leaving any whippets unsupervised with a cat, but for the most part he appears to be cat friendly. We are working on his crate training, but he seems to have such high anxiety that crate training is going slowly. He is your absolute velcro whippet and he will need a home that is truly understanding of his needs. Foster mom is working with him in several areas to help him overcome some of his fears and stressers. He does need basic obedience to help him with his manners. Pip's favorites things are to stay very close to his foster mom, he does like to have some play time with the other resident dogs which consists of a smaller dog and the resident whippets and of course couch time! He is very food motivated so we are trying to work with him on that and his anxiety. Since he does have anxiety, he will need to be placed in a home where someone is home most of the time, he will not be able to be adopted into a multi living situation like an apartment or condo…single family home for Pip is mandatory. He would do fine as an only dog or with another 4 legged companion mostly for Pip is the security of a human. Pip needs to be in a home with a fenced in yard. You must be within driving distance to his foster home in the Chicagoland area. You must submit an application for further consideration for Pip. His foster mom will be in touch with you if she feels you are a good match for Pip.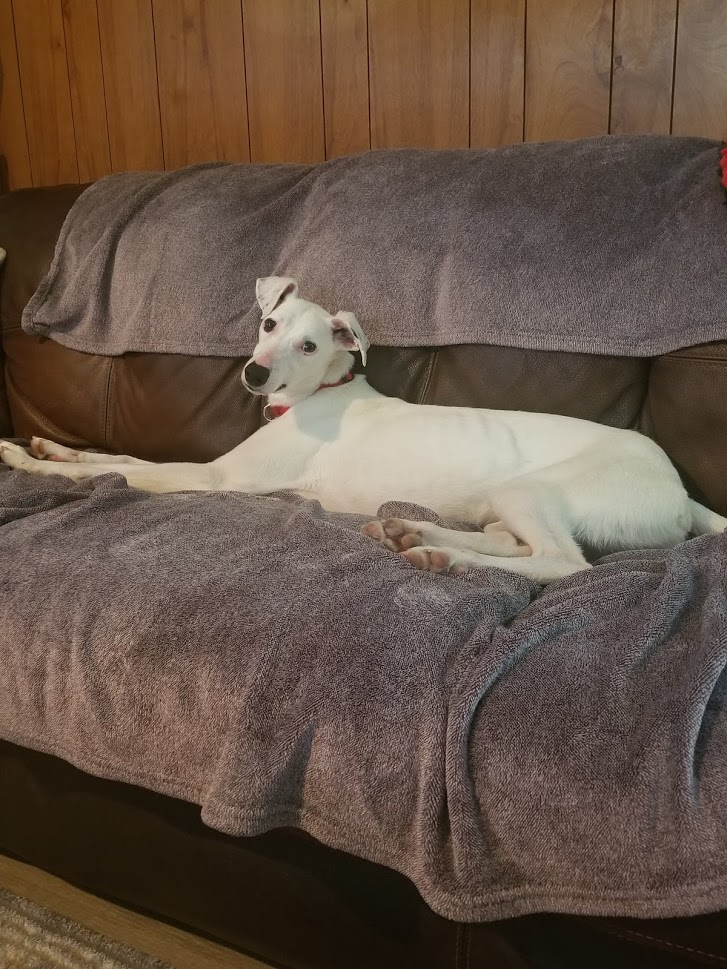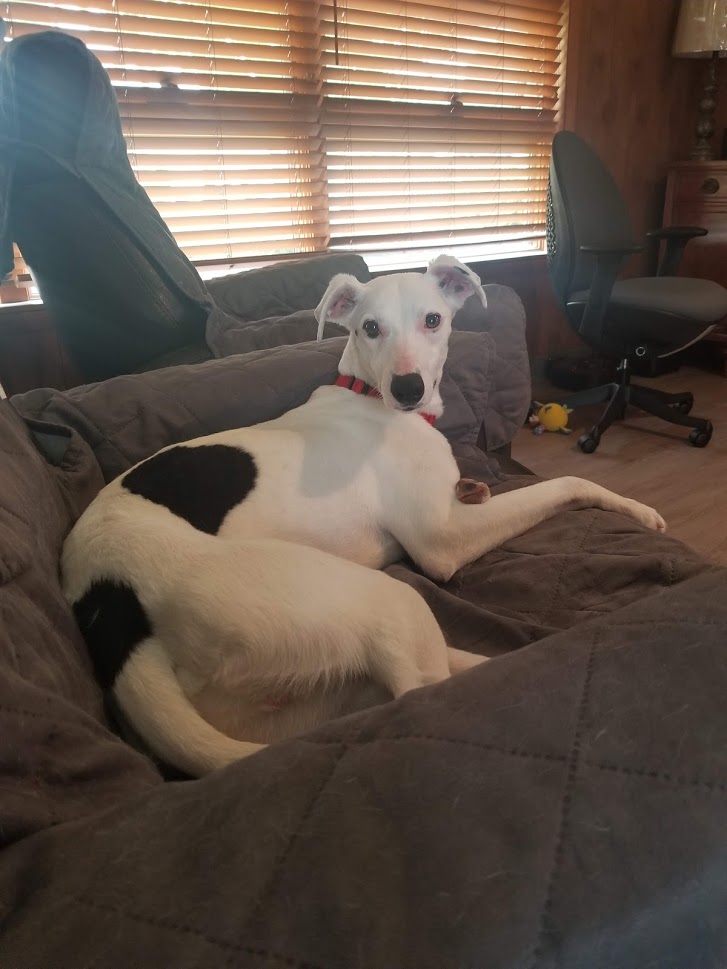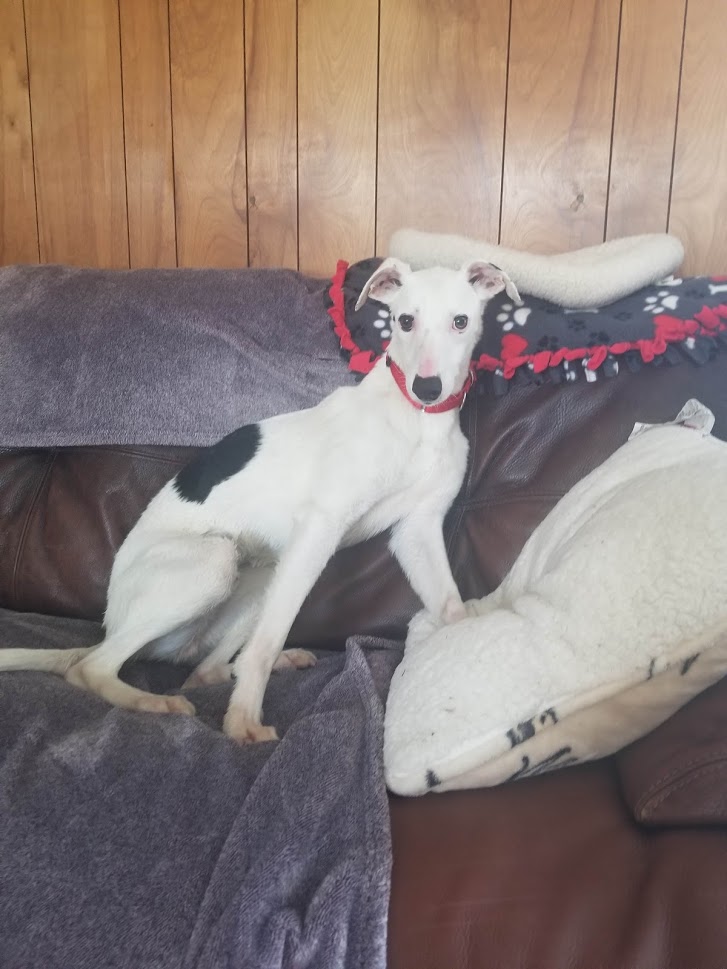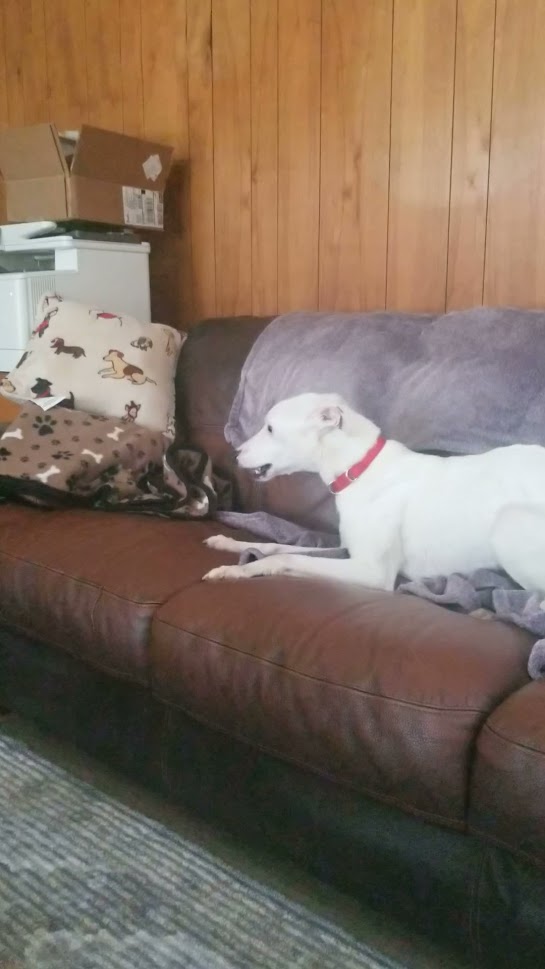 An adoption application is REQUIRED to be submitted before you contact a WRAP foster volunteer about this rescue or others currently available for adoption. Please submit an application. WRAP volunteers may respond to applicants and will make final decisions on adoptions. We will keep your application on file for six months.
WRAP does not ship dogs and prefers to place Whippets in homes within a reasonable driving distance from the foster home. If the WRAP volunteer fostering a dog does not live in your state you may contact them at the email address shown above to inquire after you have submitted an adoption application.