Name of Whippet, Location: Adoption Pending: Rollie, 1½ yr old in Inland Empire, CA
Location Category: California
Name of foster volunteer: Shellie Juden
Email: elidaswhip@aol.com     Phone: 951-926-6668
Address:
Rollie is a larger boy and a bit rambunctious. He is very active. He learns very quickly, but is in need of a special home with sighthound experience and dog training.  At this time he is somewhat fearful around men and we recommend a home where a woman is the primary caregiver. Having someone home most of the time and a large yard to run in would be a huge advantage. No children under 10 and ABSOLUTELY NO CATS or small dogs.
Rollie will be 2 in August 2019.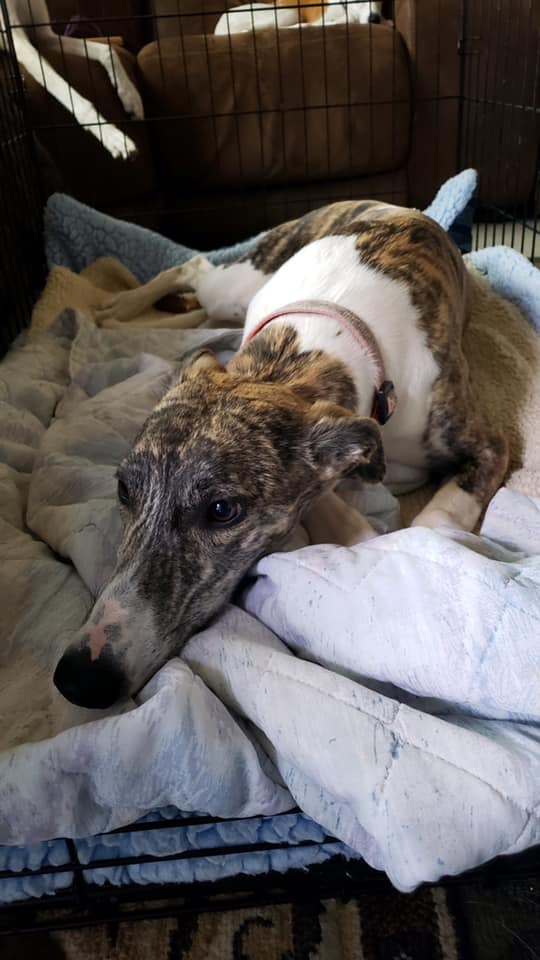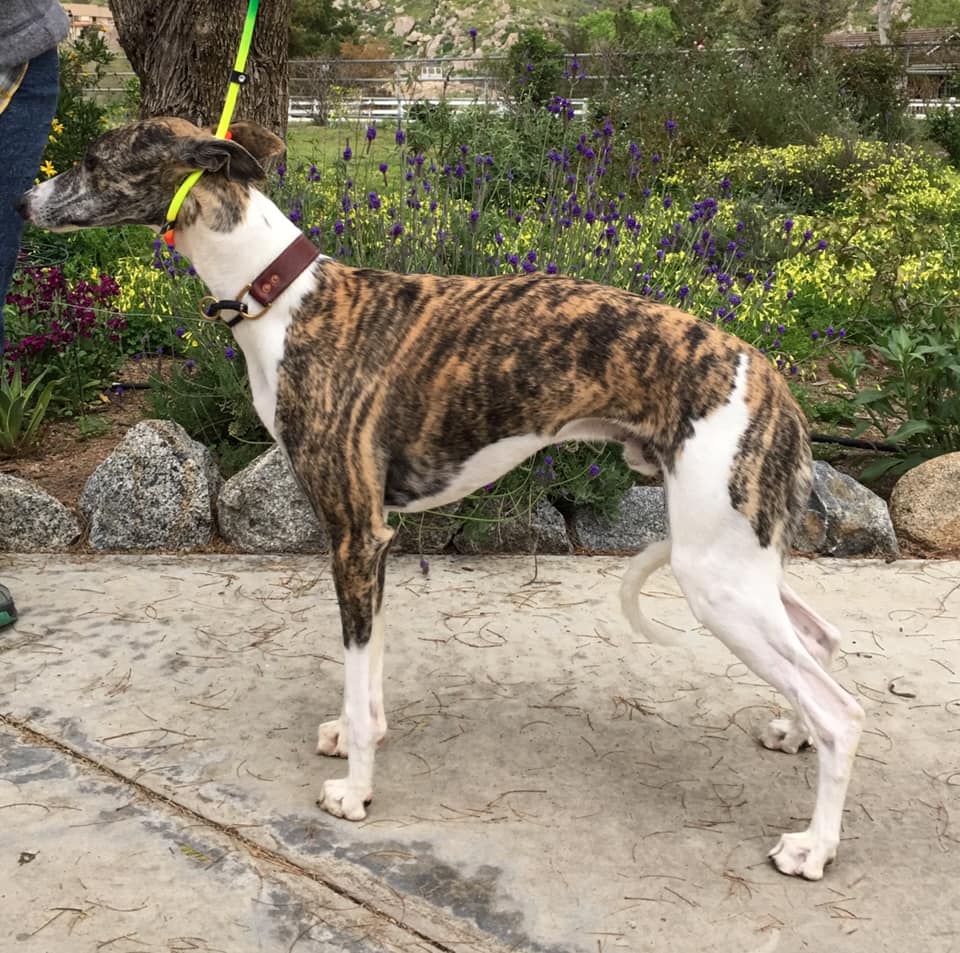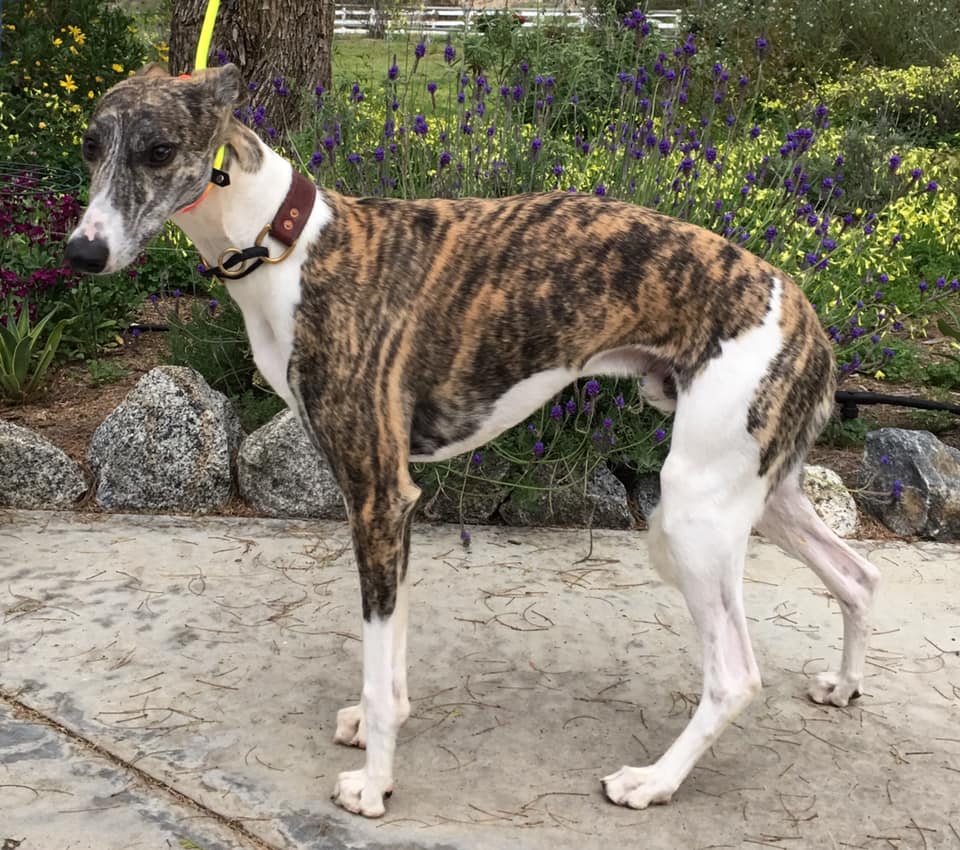 An adoption application is REQUIRED to be submitted before you contact a WRAP foster volunteer about this rescue or others currently available for adoption. Please submit an application. WRAP volunteers may respond to applicants and will make final decisions on adoptions. We will keep your application on file for six months.
WRAP does not ship dogs and prefers to place Whippets in homes within a reasonable driving distance from the foster home. If the WRAP volunteer fostering a dog does not live in your state you may contact them at the email address shown above to inquire after you have submitted an adoption application.